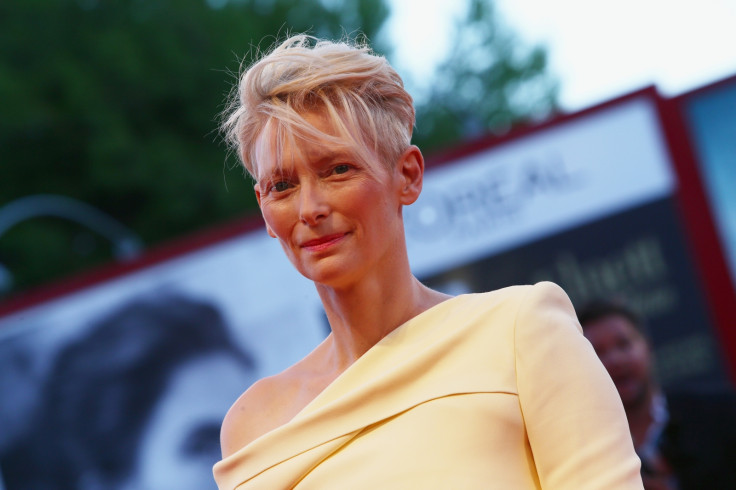 With the wizarding world making a big screen comeback in the form of spin-off Fantastic Beasts And Where To Find Them and the film continuing to make millions at the box office, it's evident just how much people love all things Harry Potter. One person who isn't so keen on the magical franchise however, is Tilda Swinton, who has a particular gripe with the movies that she just can't quite shake; their portrayal of boarding schools.
"I think they are a very cruel setting in which to grow up," the Doctor Strange star stated during an interview with The Scots Magazine. "And I don't feel children benefit from that type of education. Children need their parents. That's why I dislike films like Harry Potter, which tend to romanticize such places."
It's safe to assume that most (now grown-up) Potterheads spent their childhoods wishing that they had received an acceptance letter to Hogwarts School Of Witchcraft and Wizardry when they were nearing secondary school age, but perhaps there's something to what Swinton is saying! After all, she's clearly talking from experience having herself attended a live-in institution when she was younger.
Then again, Harry Potter movies are deeply rooted in fantasy and with headless ghosts, moving staircases, bewitched ceilings and more wands than pencils knocking about the place, Hogwarts is hardly claiming to be an accurate depiction of a typical, real-life boarding school, is it? Also, one could argue that Hogwarts isn't always presented as the perfect, most peaceful place to be... there was a deadly Basilisk hiding out underneath the halls for years, it's full of school bullies like Draco Malfoy, the professors can be a bit tyrannical sometimes (here's looking at you, Dolores Umbridge) and it's surrounded by a Forbidden Forest!
Fortunately for Swinton, the Fantastic Beasts franchise will continue to focus on Eddie Redmayne's Newt Scamander and other adult wizards in its upcoming sequels, so the school setting is officially a thing of the past when it comes to the Harry Potter series.
For more entertainment news follow A-List on Twitter @Alistinsider