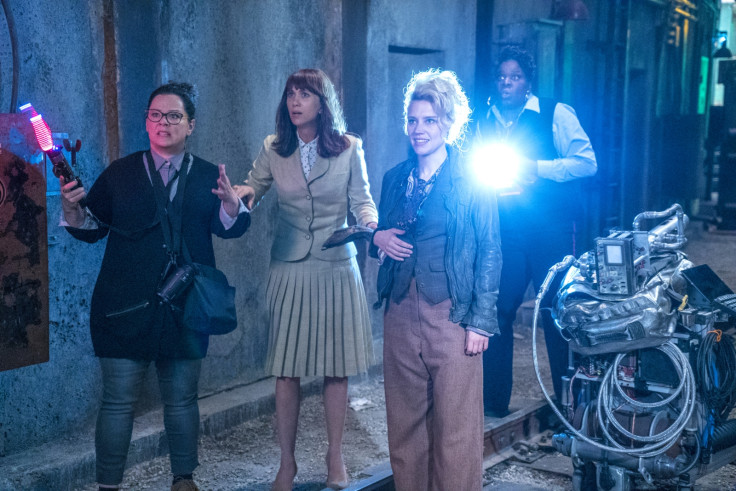 Back in August, it seemed like a sequel to Paul Feig's ultra-controversial, all-female Ghostbusters reboot was well and truly off the cards. Having received slightly positive but overall middling reviews and making a respectable, yet still somewhat disappointing compared to its $144 budget, $229.1 million (£183m) at the box office, it seemed like too much of a financial risk for Sony Pictures to commit to further movies.
Now however, Ivan Reitman, who directed the 1984 original and acted as producer on the more recent version has revealed that there are "many other Ghostbusters movies" still currently "in development." The 70-year-old made the announcement during an interview with the Mr Wavvy podcast while discussing about the 20th anniversary of Space Jam (which he also produced).
In Feig's film, Melissa McCarthy, Leslie Jones, Kristen Wiig and Kate McKinnon take the lead as the titular paranormal-fighting gang, who are needed when New York City falls prey to ghosts. McCarthy plays paranormal researcher and supernatural scientist Abby Yates, while Saturday Night Live (SNL) star McKinnon plays crazy-haired, and even crazier-goggled, nuclear engineer Jillian Holtzman. Kristen Wiig brings physicist-turned-investigator Erin Gilbert as fellow SNL actress Jones stars as Patty Tolan, the street-smart addition to the team who acts as the group's eyes and ears on the ground.
Unfortunately, for lovers of the latest instalment, while it seems possible that Sony could want to revisit the events and characters in the 2016 version – particularly given its cliffhanger post-credits sting – it's worth noting that Reitman may have made this statement with alternative outings based on the material in mind, rather than films that might continue following Abby, Erin and co.
For example, Sony Animation recently revealed that an animated series entitled Ghostbusters: Ecto Force was in the works set for 2018 with a similarly cartoon movie to follow in 2019.
The outing "will further expand the Ghostbusters cinematic universe and focus on a new generation of Ghostbusters in the year 2050 who capture ghosts around the world with help from local teams—and some very cool gear," the press release back in June read.
For more entertainment news follow A-List on Twitter @Alistinsider