Tinder: 'Stop taking tiger selfies to score a date'
Swipe left: Dating app and PETA wants to crackdown on users' pictures with captive animals.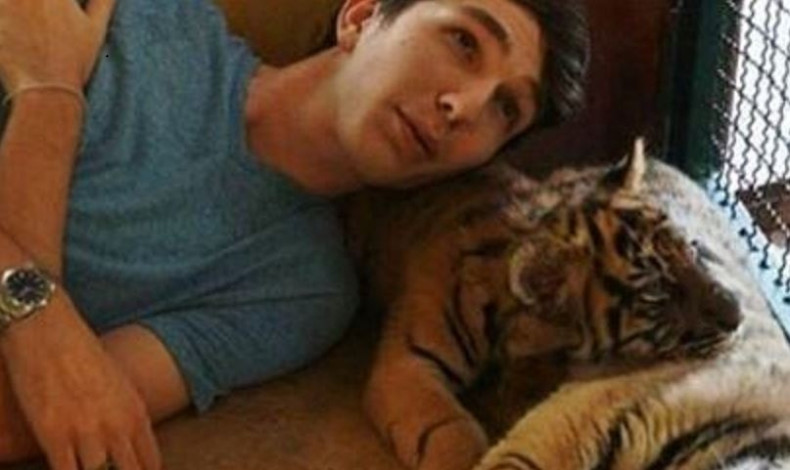 Taking a selfie with a tiger to make your Tinder profile look cool is not cool. That's why the dating app is cracking down on those who do after pressure from animal activists claiming it is encouraging captivity.
The sight of someone striking a pose alongside a big cat or playing with a cub has become commonplace among Tinder users who hope their "caring" profile might get a swipe right. But animal rights group PETA is not impressed and the Tinder community is being urged to kick the cliché pictures.
A Tinder blog read: "It's time for the tiger selfies to go. More often than not, these photos take advantage of beautiful creatures that have been torn from their natural environment. Wild animals deserve to live in the wild. PETA says now is the time to rid the platform of tiger photos."
Tiger selfies on Tinder are so common that there are blogs, hashtags and Instagram accounts such as TinderGuysWithTigers dedicated to mocking profiles of men posing with the animals.
To encourage people to resist the urge to not stick their cameras in the face of tigers for the purpose of scoring a date Tinder said it would donate $10,000 to tiger conservation initiative Project Cat.
The blog also gave users who might be lost without their profile picture for some inspiration on other ideas that "show how much you care about the environment". These include pictures of users planting a tree, volunteering at an animal shelter, and conserving water by drinking rose.
While tongue-in-cheek it ended by saying "we promise that your profile will be just as fierce without the drugged animals" and encourages people to get the #NoTigerSelfies movement going with friends on social media.