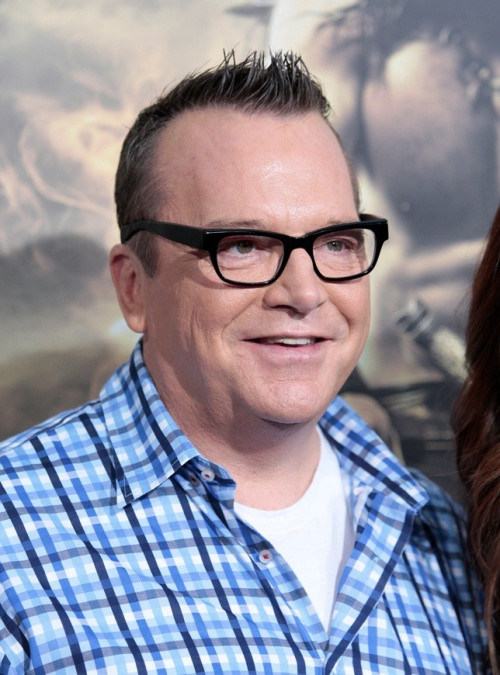 Comedic actor Tom Arnold says he has Arnold Schwarzenegger to thank for his dramatic weight loss and improved sex life.
According to 54-year-old Arnold, with the help of exercise, diet and the Terminators star's range of supplements he was able to lose 90 pounds, and apparently his penis now looks bigger.
"He [Schwarzenegger] started his own line of supplements. He has never done that before - you think he would have," Arnold told TMZ.
"They are very healthy. So if you've got heart stuff. It's very healthy, there's nothing bad in there."
Arnold claims that an additional benefit of the weight loss was the enhanced appearance of his manhood.
"Your penis is really the only part of the body that doesn't gain or lose weight. So [when you lose weight] you don't have the fat, that fat thing above your penis. When you lose weight that goes away, that extra cushion."
At his heaviest Arnold weighed 287 pounds, but since the birth of his son Jax last April, the actor has continued to shed the weight.
"Something inside of me changed," he previously told People magazine. "I knew I needed to live as long as I could."
With his new found confidence the funnyman says he and his wife Ashley Groussman are planning to go for baby number two soon.
"We are going to try and make another baby this month so we will see," he told TMZ.