England midfielder Tom Cleverley is hoping to use the experience of watching Manchester United teammate Paul Scholes to his advantage in the crucial World Cup qualifier against Montenegro in Podgorica.
Cleverley is rapidly becoming a crucial facet of Roy Hodgson's England side and is expected to feature in midfield for the second World Cup qualifier against group leaders Montengro.
The 23 year old has benefitted in recent years from playing alongside a host of star names at United, but none more than Scholes has made an impression on Cleverley.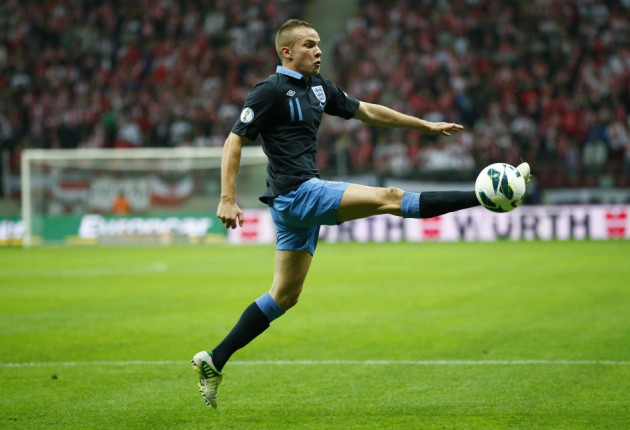 "It is more watch and learn with Scholesy rather than speaking to him," said Cleverley.
"He is one of the best in the world at keeping the ball - and has been for many years. But it is not only about keeping the ball; you can keep it as long as you want playing passes sideways 10 yards.
"A big part of Scholesy's game is hurting teams as well. You need that in your game at this level. He is a great person and a great example for me to have around."
His increased domestic and European exposure with United means Cleverley is no stranger to performing amid an intense atmospheres, and Tuesday's qualifier in Podgorica is likely to be no different.
Ahead of England's return to the city where they allowed a two-goal lead against Montengro to slip during qualifying for Euro 2012 - while Wayne Rooney was sent off also - Cleverley will use the experience of the atmosphere during the Champions League tie against Galatasaray
The United midfielder will hope to use the experience in Turkey to deal with the atmosphere awaiting England this week.
"Every game seems to have been the biggest one for me recently," he said.
"The last couple of weeks have been fantastic for me.
"But I don't think you could get a much better atmosphere than Galatasaray away so I do have experience of these games away from home in hostile places."
Cleverley should begin for England alongside returning captain Steven Gerrard but Hodgson must choose between Chelsea's Frank Lampard and club teammate Michael Carrick for the other midfield spot.