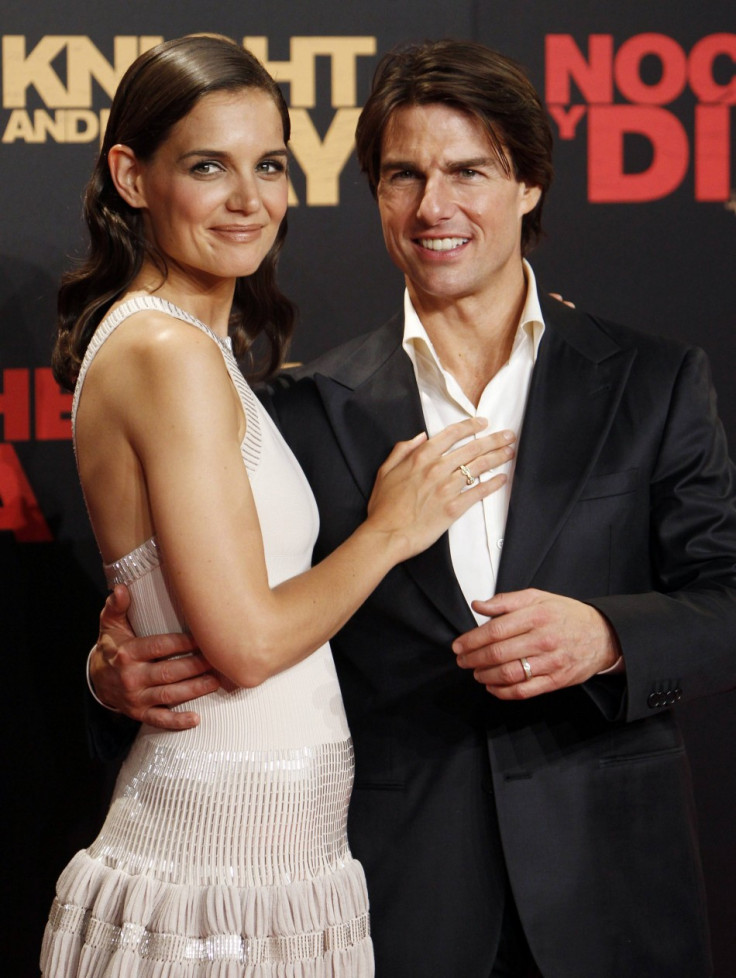 Although Katie Holmes prefers to keep her private life away from the spotlight, in a rare photo, the Hollywood actress recently treated her fans to a glimpse of her large family. And, along with the many other members was her young daughter, Suri.
The 11-year-old, whom Katie shares with her former husband and actor Tom Cruise, looked like a bundle of happiness in the black-and-white portrait that the actress shared to mark her sister's birthday and the grand family reunion.
"Happy Birthday to my beautiful, courageous, fun, funny, amazing sister!!!!!!! We love uuuuuuuuu!" the Dawson's Creek star wrote in the photo caption. In the image, Suri can be spotted posing by the side of another young family member, while her mother completed the frame on the far right side of the extended family.
No sooner had Katie posted the family photo on social media, than fans flocked to the comments section to share raving messages. Most fans appeared to be in awe of young Suri, though, who indeed was the centre of all attention in her white blouse and bow.
"Your daughter is the cutest thing ever," one Instagram user wrote, as another shared, "What a seriously gorgeous family. #genepoollottery"
Someone else ceased the opportunity to send birthday wishes while gushing over Tom and Katie's beautiful daughter. "Happy Birthday to your sister! Suri has the most beautiful smile!!! It's nice to see both of you in your natural element," the comment read.
Another fan couldn't help talking about the "ridiculously adorable" family and Suri, writing, "They're keepers for sure."
Suri's famous parents - Cruise and Holmes- however, parted ways in 2012.