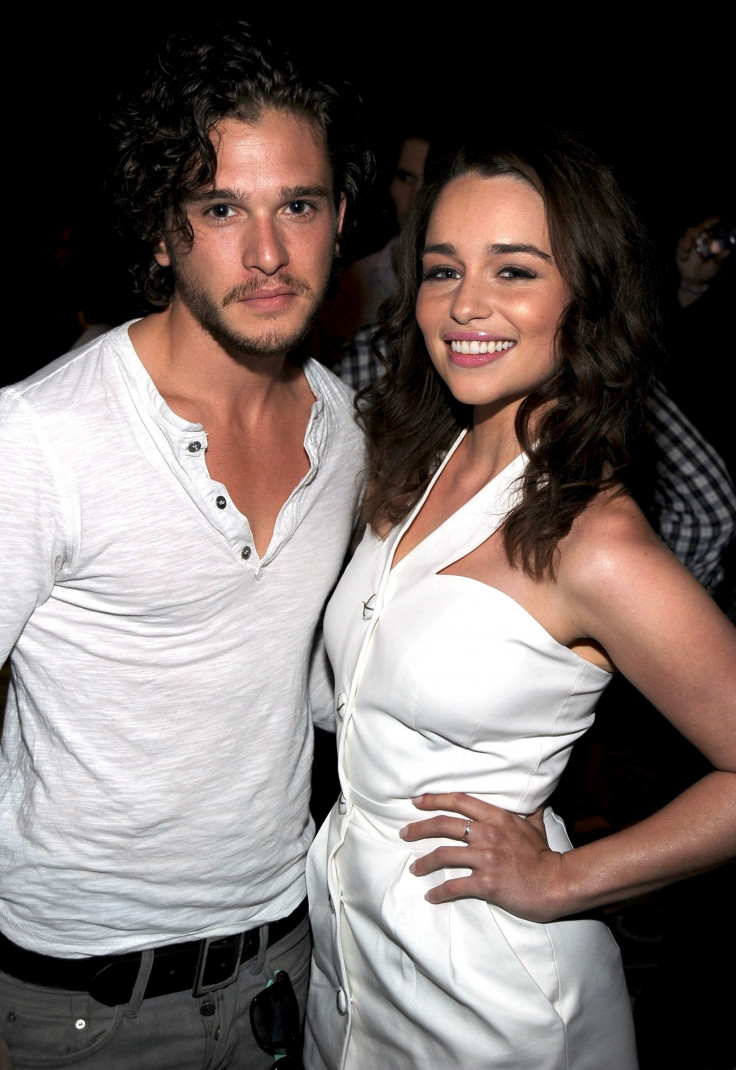 Finally, Daenerys Targaryen and Jon Snow were spotted sharing a laugh together – but the catch is, this didn't happen during season 7 episode 4 The Spoils of War. In fact, all the drama went down on actress Emilia Clarke's Instagram account, as she treated fans to a cheeky selfie with her co-star Kit Harington.
Unlike her all-serious stance in the hit HBO show, the Khalessi is one goofy person in her social media posts, and her latest upload was no different.
Posing with the Jon Snow actor for a hilarious Instagram snap, Clarke once again reminded fans about Ygritte's famous words, "You know nothing Jon Snow".
Alluding to the "bend the knee" order, the Mother of Dragons cheeky photo caption read, "Wait..... did I NOT tell you guys?! Um yeah. Now if he'd only bend the bloody knee there'll be no problems."
As if the amusing image and the accompanying caption were not enough, 30-year-old Clarke followed up with some more hashtags stating her 99 problems. "Mo dragons mo problems, i got 99 problems and jon snow is one, which rounds me upto 100 problems, you know nothing jon snow," continued her list.
The behind-the-scene image stunned Game of Thrones loyalists, who responded by pouring their heart out in the comments section. From adorable messages for the "power couple" to hilarious orders on not bending the knee, the range of response was indeed wide.
"Power couple right here! King of the North and Mother of Dragons #endgame," wrote one fan alluding to the events of the latest episode.
A GOT loyalist appeared to be supporting team Danny, writing, "Bend the bloody knee."
"Harry Potter at last is in the GOT," a second user wrote, as another added, "Maybe he will bend the knee and pop the question," echoing the general gushing feelings on seeing Clarke and Harington's adorable photo.
Indeed the picture happens to be a great "tease" – like someone pointed out – considering the latest turn of events in episode 4 (minus spoilers) between Danny and Jon.