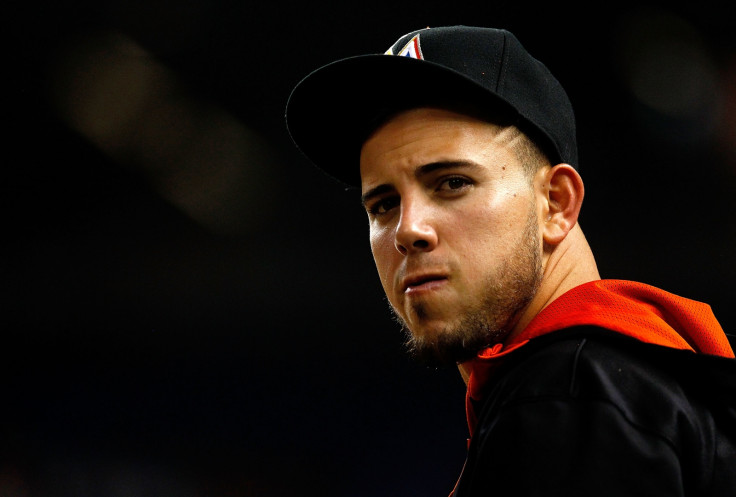 Jose Fernandez was excited to welcome his first child with girlfriend Maria Arias but fate has other plans for the couple as days after announcing the pregnancy news, the Miami pitcher died in a boat accident.
His grieving girlfriend has finally something to hold up as she announced the birth of her baby girl, five months after Fernandez's death. In an interview with people, Arias declared her and baseball star's daughter's name as Penelope and both the mother and the newborn are "healthy and doing well."
The late Miami Marlins player started dating Arias after breaking up with Carla Mendoza, with whom he was in a relationship for three years. The couple was over the moon since the pregnancy announcement but soon their happiness was eclipsed by the tragic boat crash that killed the young athlete.
Maria, who was grief struck for long is now seeing a little bit of her late boyfriend in her newborn daughter Penelope. She tells the website that she till misses the baseball icon and that the birth "has not taken any of the pain away of course because that's always going to remain, but she's [the baby] definitely brightened up our lives. A lot of people were anticipating her arrival because, at the end of the day, it's a little piece of him that he left behind for us."
The player's excitement was visible in a heart-warming video posted by Aria's father, Orlando A. Sanfiel in August where he was overjoyed after cutting a cake during a family dinner. "I knew it! I knew it!'' he exclaimed after learning that he was having a girl.
The Miami Marlins player and two others were killed on 25 September in a boat crash off the coast of Florida.