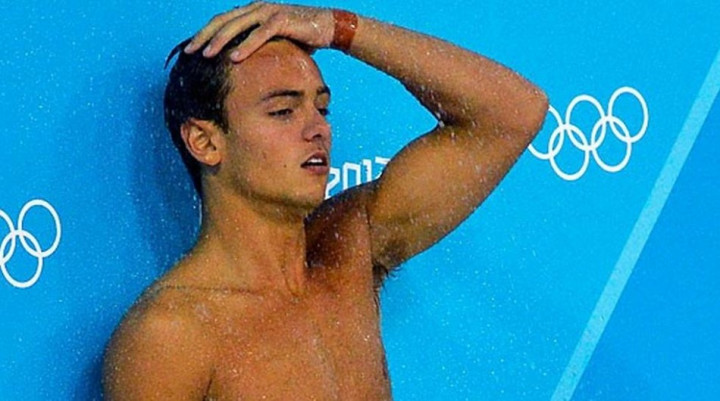 Olympic diver Tom Daley has shot down reports that he is gay.
The 19-year-old bronze medallist at the 2012 London Olympics, was recently crowned Sexiest Man in the World by readers of gay magazine Attitude.
"I think it's funny when people say I'm gay... I laugh it off," he told the Sunday Mirror, "I'm not. But even if I was, I wouldn't be ashamed. It wouldn't bother me in the slightest what people thought."
"But I can understand why I have a massive gay following - I spend most of my life half naked in trunks on a diving board showing off my bare chest. I often joke I wear more to bed than I do to work. But I'm cool with my gay following. It's great to have gay fans even though my friends gently take the mick."
Earlier this year, Daley was named Hottest Hunk of 2013 by readers of Heat magazine.
"I just think about my diving," he said, "If people think I am gay or that I don't focus on my diving enough and go out too much, there is always going to be an opinion - and if I worry about that too much, then my diving goes downhill."
Daley revealed he "is single at the moment" and wants to "meet someone he can trust."
"I have never had a serious relationship. It has never worked with diving. It's a priority to me and if someone doesn't understand that's fine. But then they're not the person for me," he added.