Tom Hiddleston 'flirting' with Priyanka Chopra after breakup? Duo spotted 'holding hands' at Emmys after-party
The Emmy's presenters were reportedly 'flirting' with each other at the Governor's Ball.
As television's biggest names gathered at the Microsoft Theatre in Los Angeles for the Emmy Awards on Sunday (18 September), a celebrity pair stole the show with their cute chemistry on-stage.
Tom Hiddleston was one of the presenters during the annual TV awards and was joined by none other than Quantico actress Priyanka Chopra on stage.
As Hiddleston and Chopra walked towards the podium, fans couldn't help but admire a little twirl that Chopra did before announcing the winners. If rumours are to be believed, something is already cooking up between the two popular celebrities.
According to a report by E! News, the A-listers were possibly "flirting" at the Governor's Ball. The celebrity duo were "openly flirting with each other" at the Emmys after-party as they clicked selfies and interacted with guests.
"Tom had his arm around her and held her close. Afterwards, Tom and Priyanka talked closely and were holding hands at one point for a few moments," a source told the website adding, "Priyanka fixed Tom's bow-tie and then the two kissed on both cheeks."
While this could certainly be a sweet gesture for the stars' gathering, the report further revealed that the two even went on to exchange numbers before embracing in a "long hug" and exchanged "several kisses on the cheek".
"Priyanka and Tom said goodbye and she told him that she will see him later," the source added. "They left the event about a minute after each other."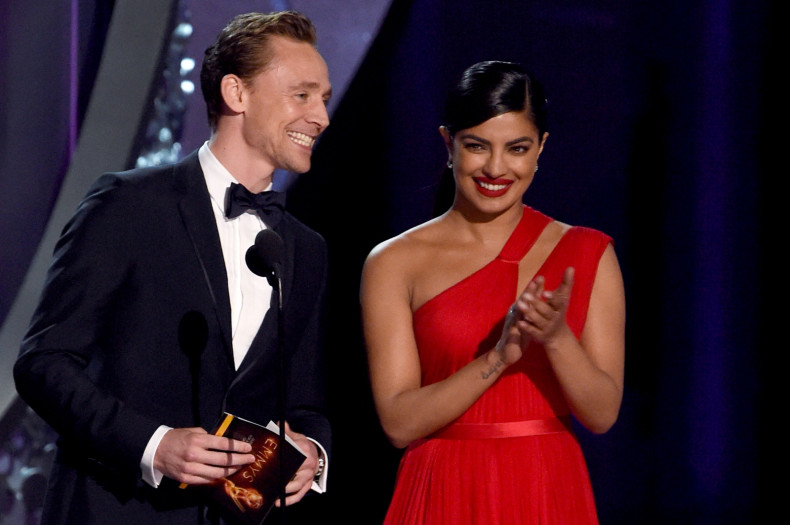 The Night Manager actor seemed to have some good chemistry with the Bollywood beauty as the duo were spotted earlier sharing a laugh just before the awards ceremony. Later, Chopra went on to tease her fans on Instagram with a blurred picture of her and Hiddleston rehearsing for the show.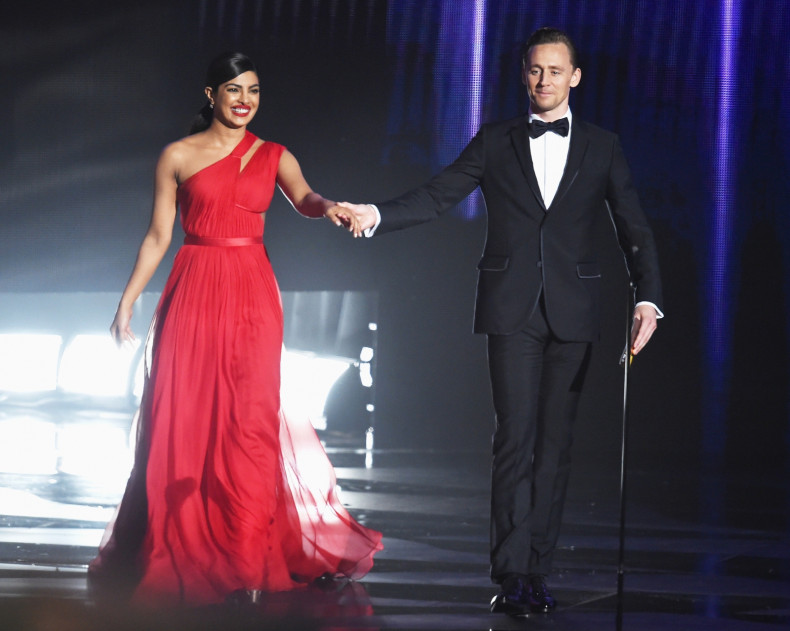 As Hiddleston and former girlfriend Taylor Swift's whirlwind romance began after a crazy dance-off between the two at the 2016 Met Gala, there were questions raised such as would this twirl lead to something else? The English actor is currently single, after Swift reportedly called it quits following Hiddleston's wish to make their love public at the Emmys red carpet.
However, in case romance blooms between Chopra and the Loki actor, it might have to mean more than just dating. "I've never dated," Chopra had earlier said. "I've always been in relationships. You like someone, you court each other, you get into a relationship. You're answerable to each other."