Tomorrowland Director Brad Bird On Turning Down Star Wars: Episode 7 to Finish New Disney Sci-Fi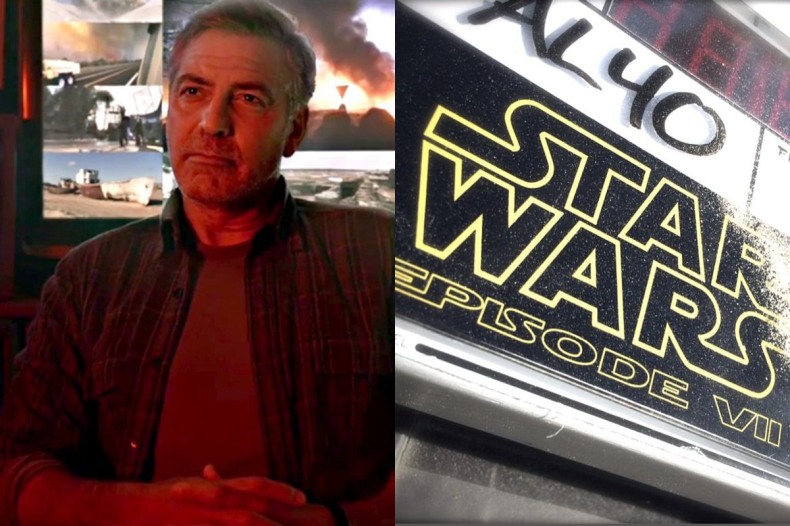 Before JJ Abrams got the gig of a lifetime directing Star Wars: Episode VII, Disney and Lucasfilm first turned to The Incredibles and Mission Impossible: Ghost Protocol man Brad Bird to reinvigorate their sci-fi behemoth.
Bird turned the job down, and has now revealed just how difficult a decision it was to make. He did so because of his commitment to Tomorrowland, a new science fiction adventure based on the futuristic themed area of Disney theme parks.
"For a moment there I thought it would work out to do this and go right into it, and it wouldn't work," he told MTV (via Collider). "There was no way to make that schedule and give this film the attention it deserved.
"I know it's going to be terrific and everything, but I'm really happy to do this film. It's rare to do a film of size that's original."
Tomorrowland stars George Clooney and Britt Robertson as Frank and Casey, who travel to the futuristic world to uncover its secrets. The film also features Hugh Laurie and Judy Greer and its script was written by Bird and Lost alumni Damon Lindelof.
A trailer was released for the film last week, which can be seen below.
Star Wars: Episode VII meanwhile stars Harrison Ford, Mark Hamill and Carrie Fisher as its returning cast members, with John Boyega, Daisy Ridley, Lupita Nyong'o, Adam Driver, Oscar Isaac, Domhnall Gleeson, Andy Serkis, Max von Sydow and Gwendoline Christie providing the fresh faces.
Star Wars is set for release on 18 December 2015, Tomorrowland will be released on 22 May 2015.