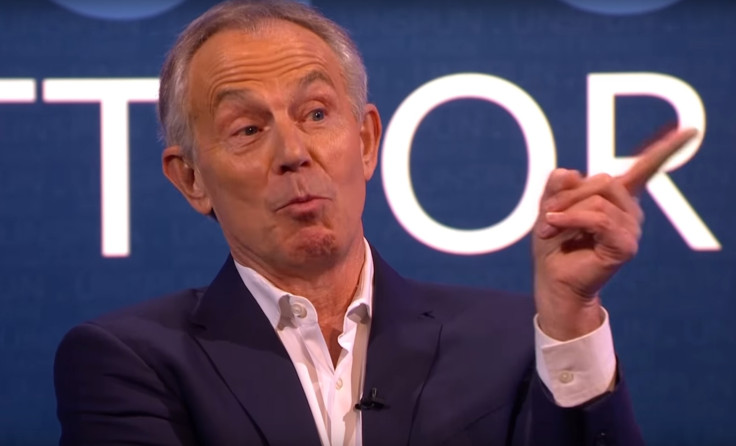 Tony Blair is back and he's got a funny story for you. The former British prime minister has been creeping slowly back into public life, making more media appearances since the end of the Chilcot inquiry into the Iraq War.
He's set up a new think tank called the Tony Blair Institute for Global Change. He insists it isn't a think tank, but a "platform designed to build a new policy agenda for the centre ground", which sounds a lot like, you know, a think tank.
Now he's going on chat shows. Blair appeared on Unspun with Matt Forde, which went out on the channel Dave on 5 April. On it, he talked about having schoolchildren from East London design a tie with their own imagined symbols for countries around the world.
It wasn't his idea. And it caused a bit of a fuss with the Italian prime minister.... Blair doesn't name the prime minister involved, but it's likely to be Romano Prodi.
Watch Blair deliver the anecdote, including a pretty good impression of an Italian prime minister, and a cracking punchline at the end.
He was also presented with an embarrassing picture from his youth, in which he's making a dubious hand signal behind a friend, not to mention his appalling haircut.
"Let this be a warning to any young person who wants a political career," Blair said. "That is one of the very few pictures of me that is, obviously, highly embarrassing. Today, with social media, just be careful."
Sound advice.