The Queen has unveiled a national memorial to Britons who served during the Gulf War and in Iraq and Afghanistan – but the presence of former prime minister Tony Blair has angered grieving families who say they were "snubbed" by the event.
The Duke and Duchess of Cambridge and Prince Harry joined political figures including Prime Minister Theresa May, and Philip Hammond at the unveiling in central London.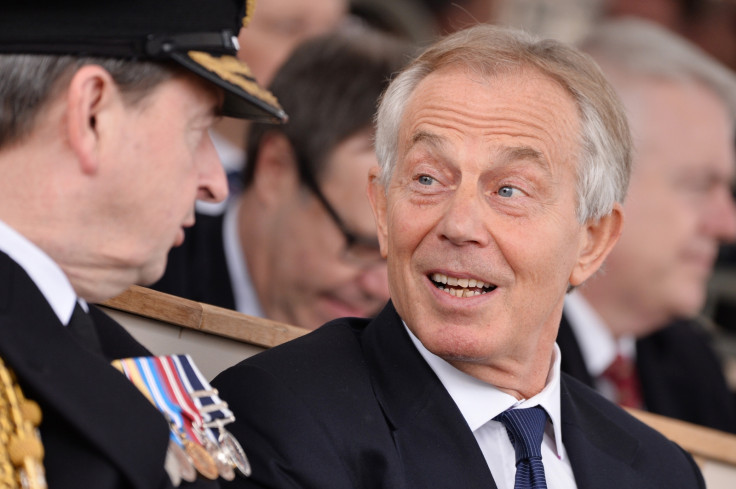 Blair was accused of having "blood on his hands" after he took Britain into Afghanistan in 2001 and Iraq in 2003.
The Mail reports that Reg Keys, father of Lance Corporal Tom Keys, 20 – who was one of six Red Caps murdered by an Iraqi mob in an ambush in 2003 – said: "I would not have thought Tony Blair would have been a welcome face at such a service given we were misled over the Iraq war. I'm sure his ego will not allow him to stay away from it."
The event has been overshadowed by a row over the failure to include the families of the 682 service personnel who lost their lives in the Afghanistan and Iraq conflicts.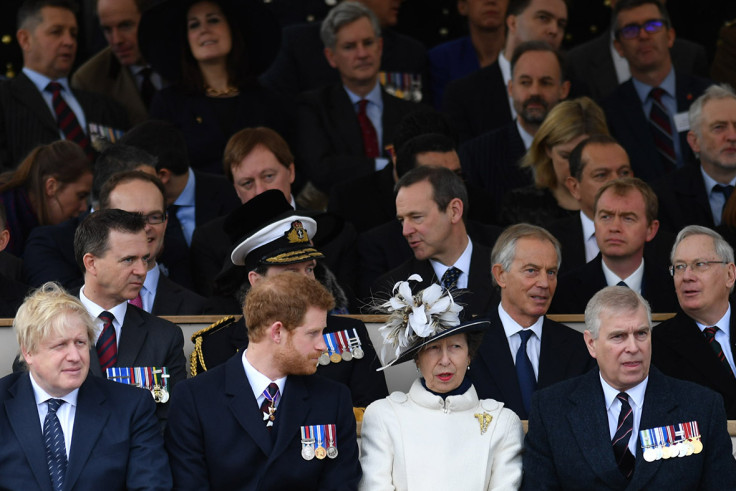 Family members of the war dead claimed it was a "disgrace" that Blair had been invited when they had not. Bob Wright, father of Corporal Mark Wright, 27, who died in a minefield in September 2006, said: "Tony Blair is the man that started the ball rolling and we lost a lot of lives needlessly because of him. You would not have expected him to have been invited."
Wright also criticised Labour leader Jeremy Corbyn's attendance at the ceremony, adding: "Jeremy Corbyn does not support the Army. Why has he been invited before the families?"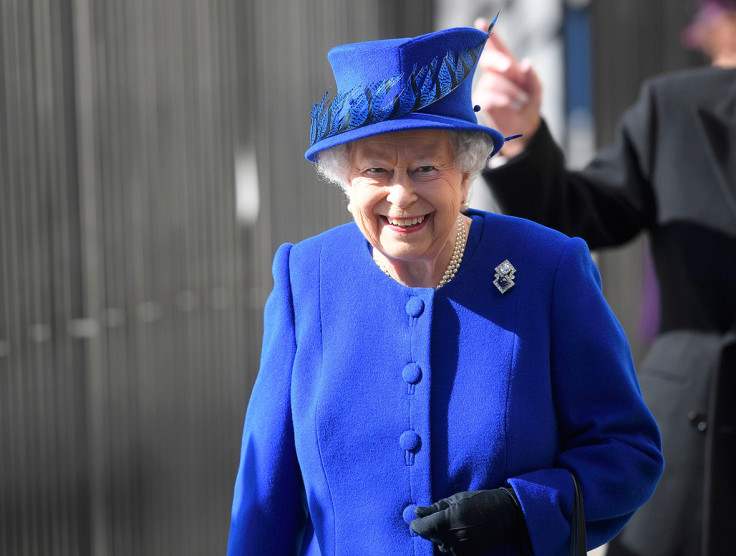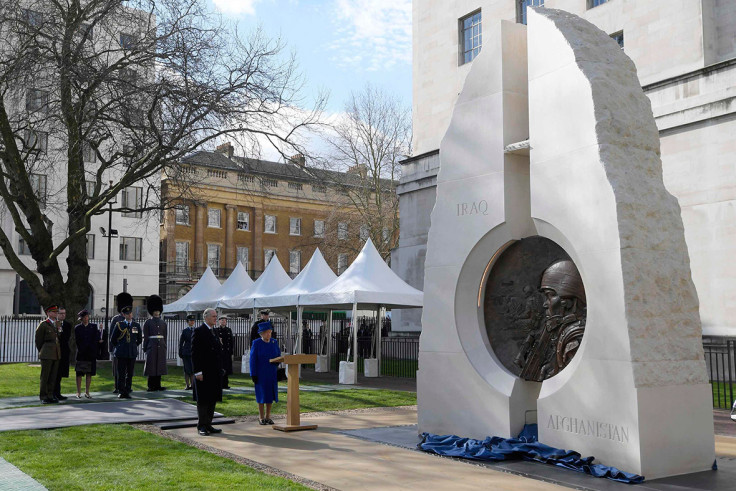 The BBC reported that one widow of a soldier killed in Afghanistan claimed they had been snubbed, while another called the decision completely crass. Liberal Democrat leader Tim Farron also said that the prime minister should apologise for what he called a careless oversight.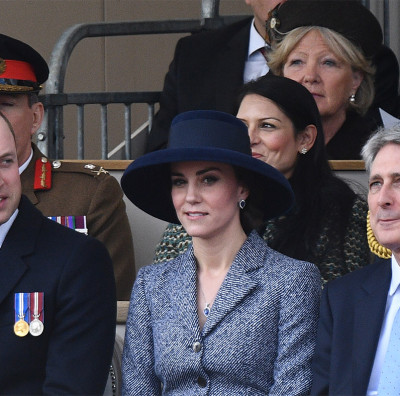 The Ministry of Defence made a last-minute climbdown following the snub, asking anyone who had not been invited and would like to attend to contact them.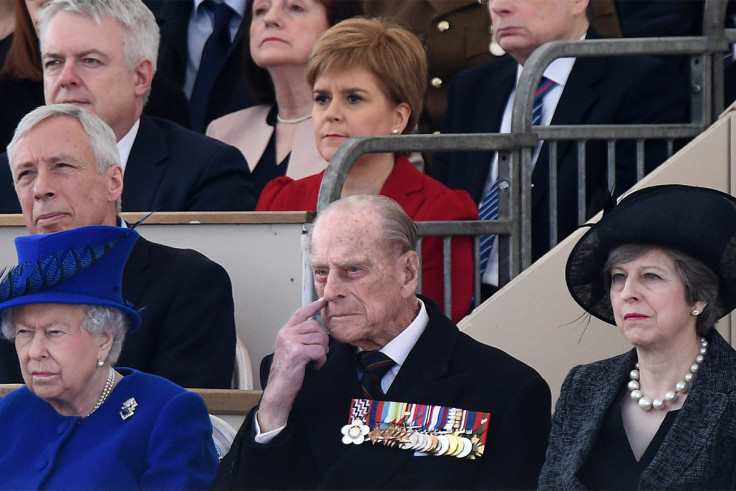 May claims that charities and groups representing the bereaved had been asked to put forward names of attendees, but the chairman of the War Widows Association, Irene Willis, told the BBC that while she had been invited, she had not been asked to nominate others. Willis said that the Ministry of Defence should have contacted all the families involved directly.
A total of 456 British personnel and MoD civilians died while serving in Afghanistan, while 179 died in the Iraq conflict. According to figures from the Ministry of Defence, 47 people died in the Gulf War.
Among the 2,500 invited guests are also representatives of veterans, serving military, bereaved families, charity workers, civil servants and politicians who attended a military Drumhead Service on Horse Guards Parade in Whitehall.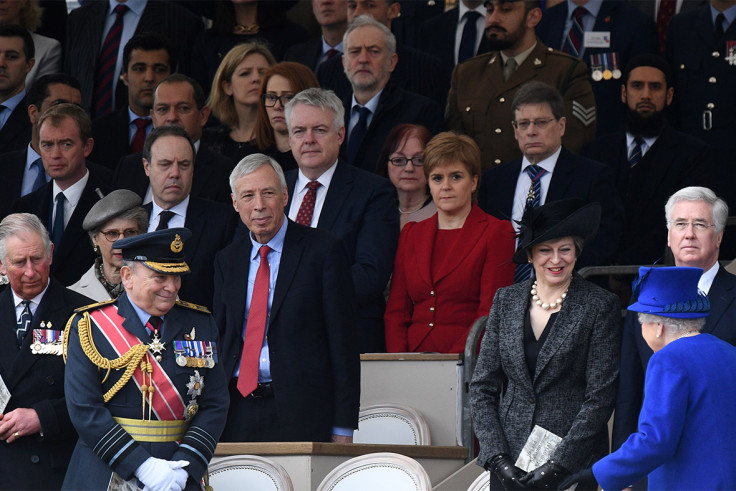 Sculptor Paul Day's memorial was unveiled in nearby Victoria Embankment Gardens in the shadow of the Ministry of Defence building. Day also designed the nearby Battle of Britain Monument as well as The Meeting Place, which is a large bronze statue of a couple embracing at St Pancras railway station in Kings Cross, London.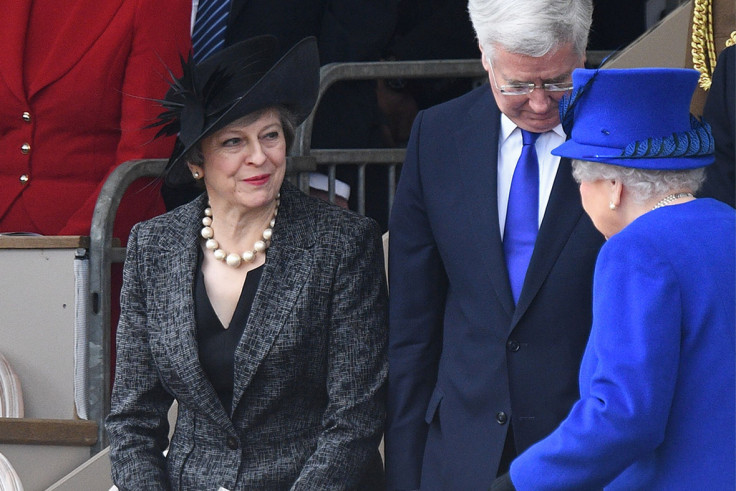 The focus of the memorial is not the fallen and will bear no names, but instead, commemorates the duty and service of those who put themselves in danger to protect the nation's interests far from the UK. It is for individuals who helped those at risk or worked to improve the lives of people in the Gulf region, Iraq and Afghanistan from 1990 to 2015.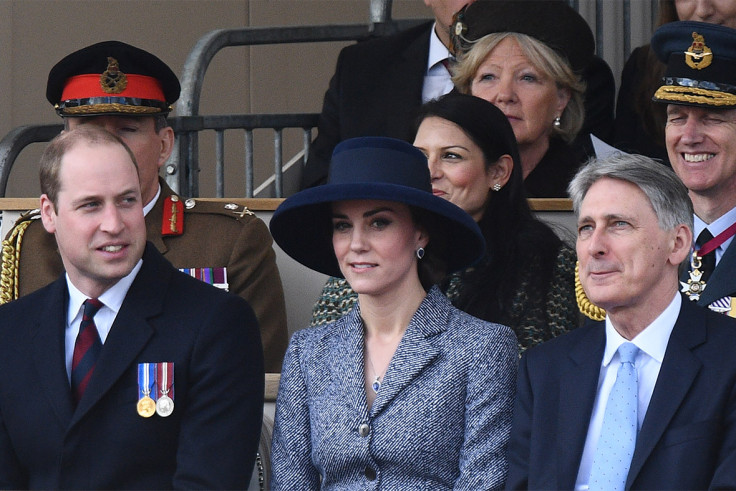 Lord Stirrup – chairman of the memorial project's board of trustees – was head of the Armed Forces as chief of defence from 2006-10. He said: "Literally hundreds of thousands of British military personnel and UK civilian citizens served this country in all sorts of various ways in support of those campaigns and we felt that it was extremely important that the way they had conducted themselves, carried out their duties and the service they had given to the nation was honoured and commemorated.
"So the memorial is exactly that, it's to commemorate duty and service, it's not about the campaigns themselves per se, it's about those principles which are important in any civilised society and have always been an integral part of who and what we regard ourselves to be as a nation. We wanted to acknowledge the contribution of the many who had served," he added.
At the morning ceremony, Kate Middleton was seen chatting and laughing to British Chancellor of the Exchequer, Philip Hammond, who announced the 2017 Budget yesterday (9 March) which announced big changes to national insurance and social care.