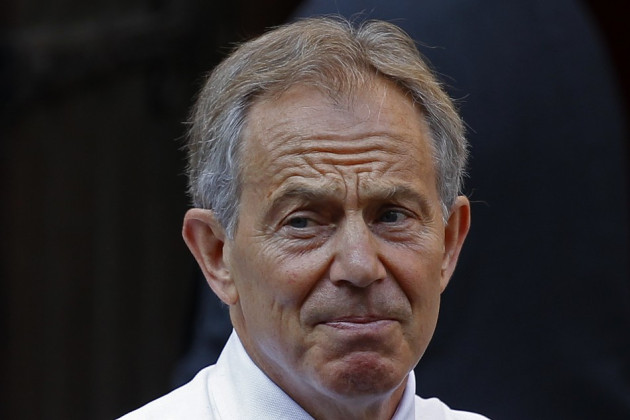 Young people on internships at former prime minister Tony Blair's private firm will no longer work for nothing after he submitted to calls for them to get the minimum wage.
Those seeking a first step on the career ladder spent months working in the Office of Tony Blair thinktank without pay, said Graduate Fog, a website that provides career advice for young adults.
The failure to to pay interns at his head office drew sharp criticism for Blair. It was his government that introduced the minimum wage in 1998. He later ranked the move as one of the proudest moments of his 10-year tenure in Downing Street.
Today, the national minimum wage stands at £6.19. Last year, Blair earned £12m from his various business interests.
A spokesman for his office in central London said: "Over the past five years the Office of Tony Blair has had a small number of voluntary interns gaining work experience.
"The vast majority came to us at their request, unadvertised, for voluntary work. Of those, a number have since become full-time paid employees with us. We have always acted on legal advice in respect of any intern.
"Nonetheless from now on, if we do have interns for an extended period (around three months), we will pay them the national minimum wage."
Graduate Fog founder Tanya da Grunwald, told IBTimes UK: ""This is an amazing display of intern power - it's incredible that a story that first appeared on our website has ended with Tony Blair changing his policy on paying his young staff.
Shaming their employees
"After years of feeling helpless, interns are finally turning the tables, shaming their employers into doing the right thing. It just goes to show that even rich and powerful men like him can be easily embarrassed by bad press."
But there was disappointment as well that not all intern positions would be paid. Volunteers at other organisations under Blair's umbrella will not get the minimum wage if it is a not-for-profit group.
Earlier this year, the government was warned of an "endemic" problem in how companies across Britain viewed internships but Grunwald said that Britain was not alone.
"Unpaid internships are a global problem - and we are proud that the UK campaign is one of the most active and advanced in the world," she said.
"We urge campaigners in other countries to do the same. Complaining through official channels has got us nowhere. The only way to make employer listen is to name and shame them publicly."