Top 10 best Samsung Galaxy S8 cases and covers
It's a cruel world out there – keep your phone protected.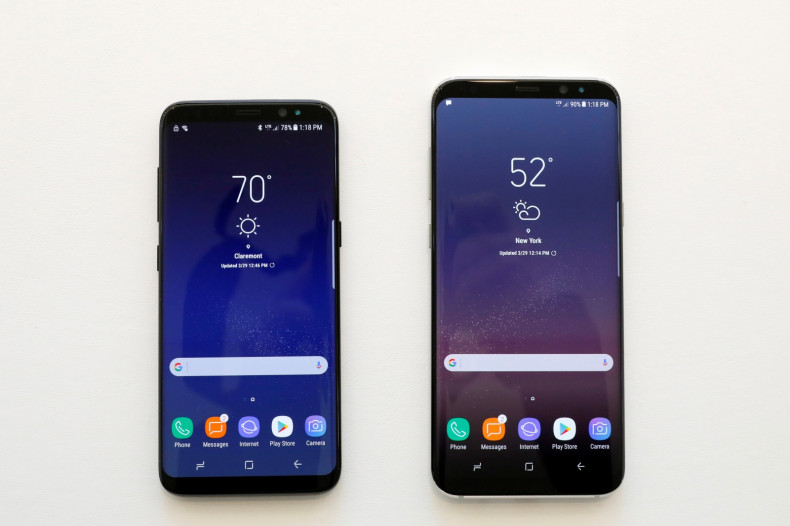 Now that you've purchased a Samsung Galaxy S8 you're going to want to invest in some protection. If you're serious about keeping your new handset in pristine condition, you should consider investing in a case (and probably a warranty, too).
The Samsung Galaxy S8 is out on 28 April and luckily for you, there are dozens of cases already on sale to ensure your new device is protected from day one. From clear cases to folio cases to those with a little added style, you're sure to find one to fit your individual tastes.
Below and in no particular order, IBTimes UK has cherry-picked 10 of the best Samsung Galaxy S8 cases and covers currently available.
---
Samsung LED Cover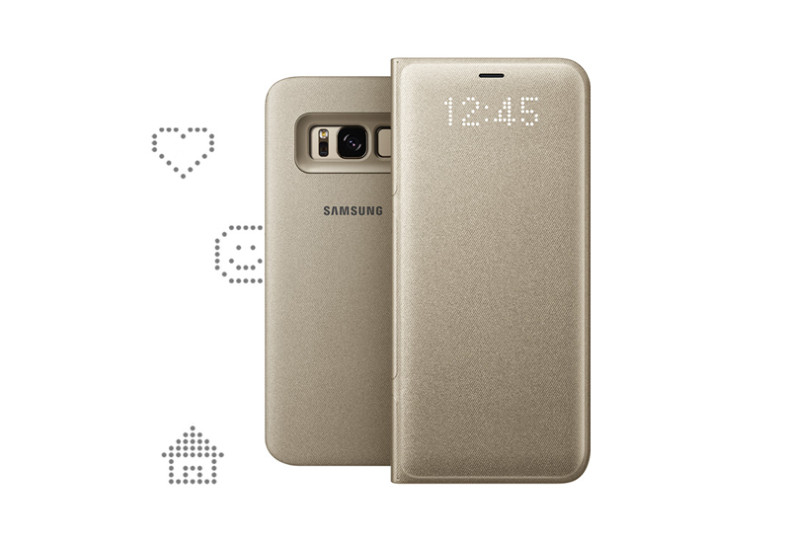 As you'd expect, Samsung stocks its own range of protective cases for the Galaxy S8. The Galaxy S8 LED case protects the front and back of your device, while displaying key information using LED lights. You can even silence alarms and accept without having to unlock your phone.
---
Spigen Neo Hybrid Case
The Neo Hybrid case from Spigen features a shock-absorbing TPU layer that's surrounded by a hard plastic bumper for impact protection. The case comes in a range of stylish designs in-keeping with the Galaxy S8's premium looks.
---
Tech 21 Evo Wallet Case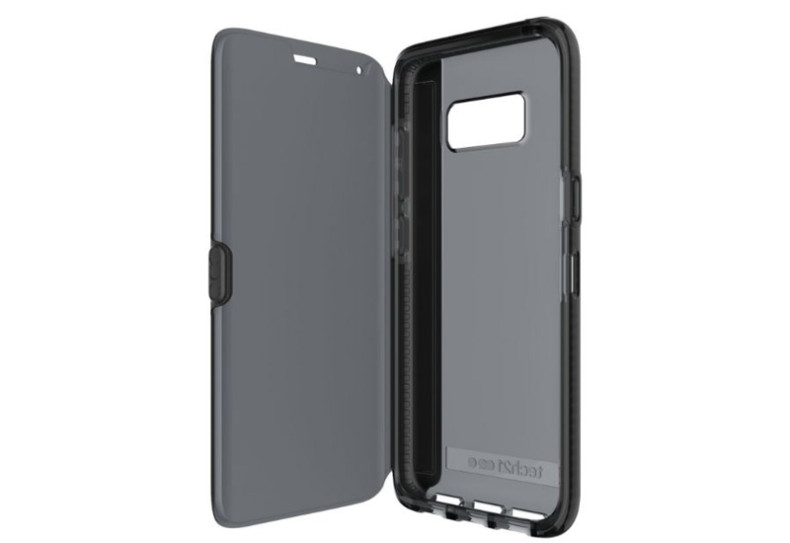 The Evo Wallet case from Tech 21 offers protection from 10ft drops and features two slots for storing bank and payment cards. The front cover features a clasp to keep everything inside safe and your screen protected.
---
Samsung 2Piece Cover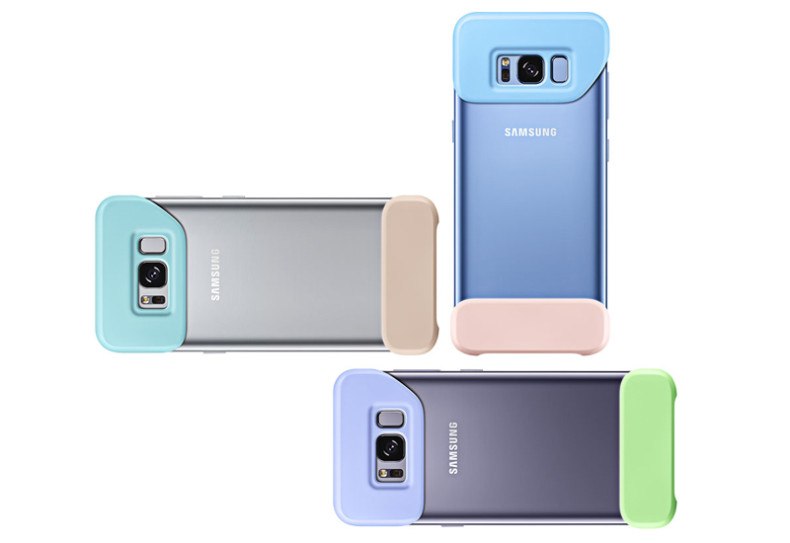 Samsung's whacky 2Piece case probably doesn't add a whole lot in terms of protection, but will at least provide a way of jazzing up your Galaxy S8 while keeping vital parts of your phone such as the camera and display off the ground. The case is made up of two individual parts that you can chose in different colours and are secured to the top and bottom of the handset with suction pads.
---
Speck Presidio Case
The Speck Presidio case is another one offering 10ft-drop protection and is lined with shock-absorbing ridges to soak up and disperse impacts. The case features a raised bezel to keep that Infinity Display nice and scratch-free and protect vital bits of your phone from drops.
---
Tech21 Pure Clear Case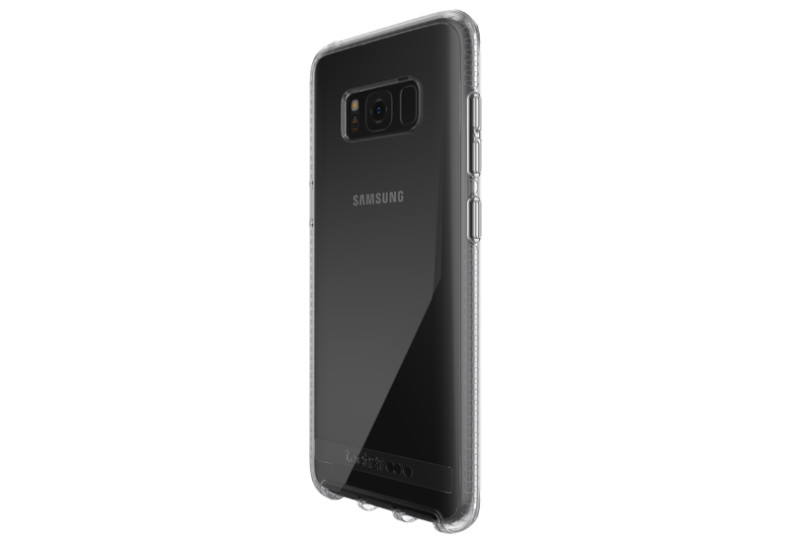 Clear smartphone cases offer a minimalist option and will let the premium design of the Galaxy S8 to shine through. Tech21 claims its PureClear case is "the most transparent on the market" and is made from the same material used in bulletproof glass to absorb impacts. It's also thin and lightweight, meaning it'll protect your Galaxy S8 without ruining its good looks.
---
Samsung Keyboard Cover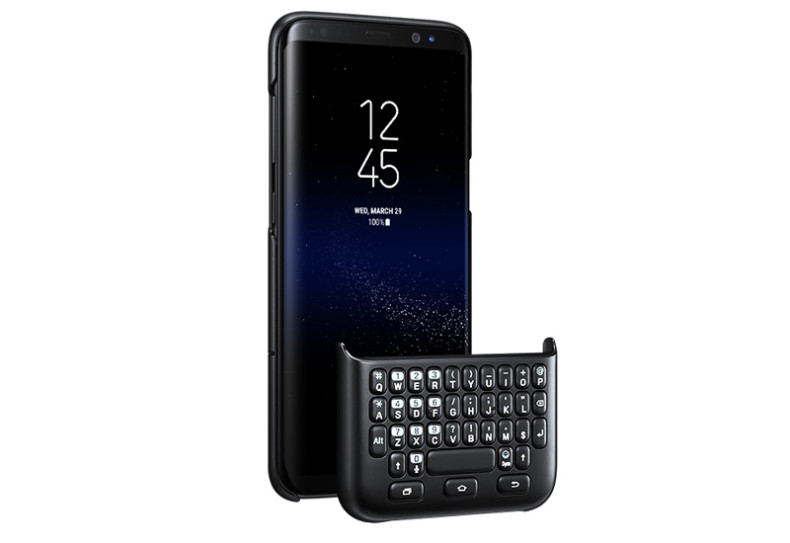 If you plan on using the Galaxy S8 as a work phone, Samsung's Keyboard Cover will help you knock out lengthy work emails more quickly and with that added satisfaction that tactile keyboards bring. No charging required – just snap it onto the front of your phone and start typing.
---
Lifeproof Fre Case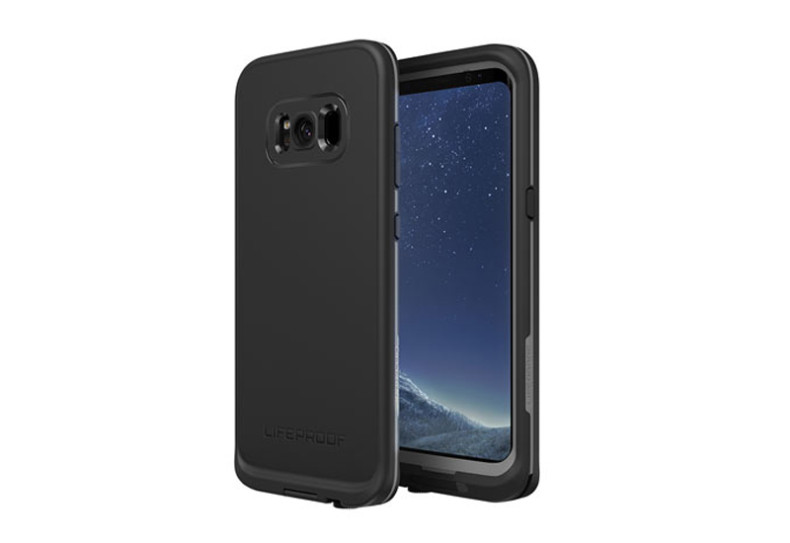 The Samsung Galaxy S8 is IP68 certified, meaning it's water-resistant enough to be protected against most forms of weather. If you must insist on having a fully water-tight device that's also snow-proof, dirt-proof and drop-proof (up to six feet), the Lifeproof Fre might be the case for you.
---
Caseology Parallax Case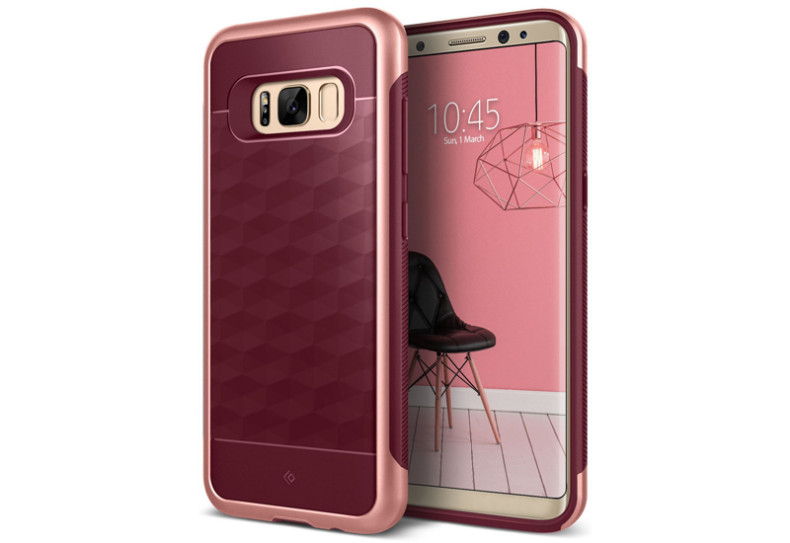 This stylish dual-layer case comes in a fetching burgundy and rose gold or a more classic black design. It features both shock-absorbing TPU and scratch-resistant plastic layers and a raised bezel to keep the display, camera and fingerprint bezel out of harm's reach.
---
OtterBox Symmetry Case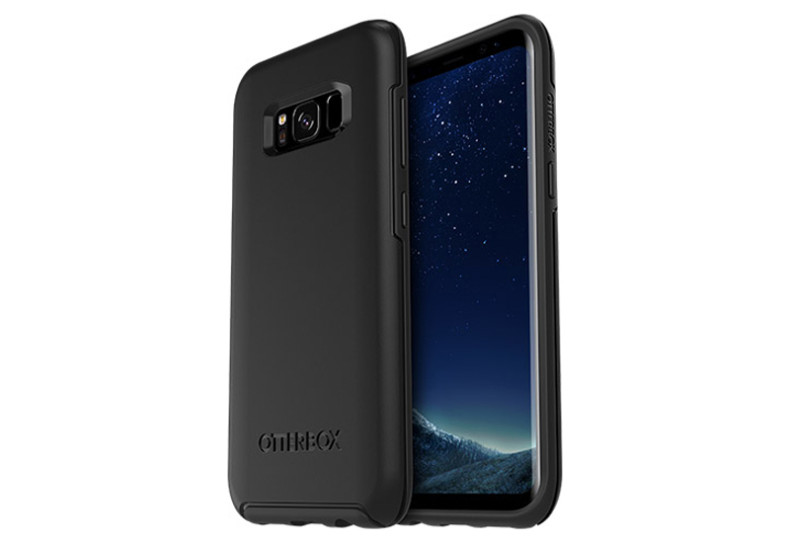 This Galaxy S8 case from Otterbox boasts a stylish matte finish and offers tough protection without adding too much bulk. The scratch-resistant shell features a "shock-dissipating core" to protect your phone from drops and can be snapped onto the handset in a matter of seconds.