Here it is. After the calamitous and explosive Galaxy Note 7 own-goal, Samsung is back and it has a point to prove - that it can bounce be best once more. If the Note 7 launch had gone well then Samsung, seeing Apple stick with an unchanged design for the iPhone 7, could likely have got away with an incremental update with the S8. But today that wouldn't have cut it.
So what we have instead is an all-new design. It still carries over Samsung's recognisable house style, but it makes more changes than we have seen since the S5 evolved into the S6 back in 2015. The screen is taller, the physical home button has disappeared, the fingerprint sensor has moved to the back, a new 'Bixby button' has sprouted out of the left-hand side, and there's more polished metal than ever before.
Galaxy S8 size and display
In photographs the Galaxy S8 and its larger sibling the S8 Plus (stylised by Samsung as S8+) look awkwardly long and perhaps even uncomfortable to hold. But in the hand this simply isn't the case.
The screens now have an aspect ratio of 18.5:9 instead of 16:9, making them longer but no wider than the previous generation. But because the bezels at the top and bottom have been slimmed down, the regular S8 is smaller than the S7 Edge from last year.
The new screens measure in at 5.8in and 6.2in on the S8 and S8 Plus respectively, compared to 5.1in and 5.5in on the S7 and S7 Edge. Their resolution takes a small jump up from 2560 x 1440 to 2960 x 1440.
All this means more space and more pixels, but in a phone no larger than the one you already own. And unlike last year, both models now feature a display which curves down over the left and right edges of the handset. Samsung calls its screens Infinity Display, taking inspiration from infinity swimming pools and their cascading edges.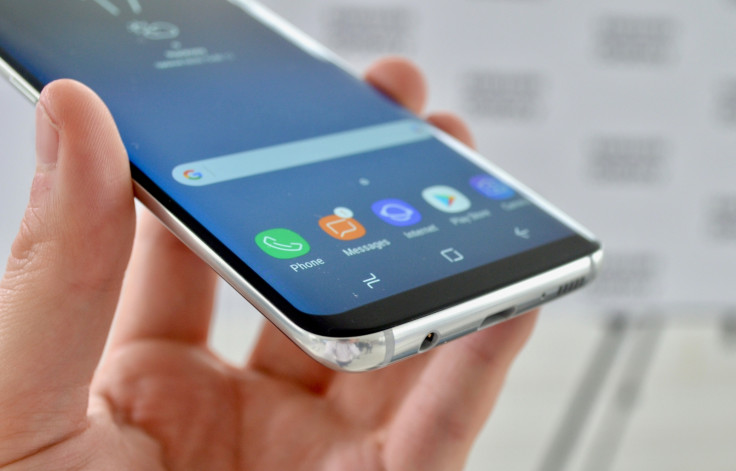 Both S8 phones are beautiful, both to the eye and in the hand. Samsung might have had its fingers literally burned with the Note 7's exploding battery fiasco, but no one criticised the phone for being ugly and the company clearly hasn't forgotten how to design a great looking gadget in the interim.
The S8 duo have glass on their front and back, sandwiching a metal chassis which has a polished chrome look for the first time (ignoring the chrome-painted and easily chipped plastic of the S5). The S8 feel more robust than that, but we suspect they are likely to scratch with all but the most delicate use.
By elongating the display, Samsung has forced its physical home button out of town, replacing it with an on-screen alternative which provides a satisfying haptic click when pressed. As with the iPhone 7 there is no physical movement here when you press down, but the tap sent to your thumb is enough to convince your brain a button is being pressed. Although the digital home button isn't always on-screen, that area of the display always reacts in the same way when pressed, no matter what you're doing.
Kicking the physical button to the curb also means the fingerprint sensor has had to find a new home. It now resides on the back of the handset, to the side of the camera and where it falls neatly within reach of your index finger. A USB-C port sits on the bottom edge and next to, perhaps surprisingly...a headphone jack.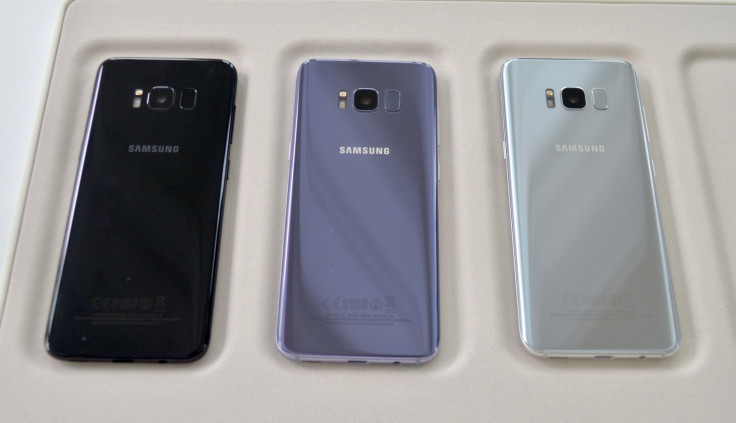 The Galaxy S8 and S8 Plus will be available in the UK in Midnight Black, Orchid Grey and Artic Silver. The first is very similar to Apple's Jet Black on the iPhone 7, giving the S8 a stealthy look, while Orchid Grey is almost pale blue in some light and Artic Silver is, well, silver. Some markets will get the S8 in blue and gold at launch, and we suspect these will come to the UK later in the year.
Samsung Galaxy S8 camera
As for cameras, the S8 has the same 12-megapixel rear sensor as the S7, but with what Samsung calls 'multi frame image processing'. This means in tricky lighting conditions the camera takes three photos instead of just one, picks the best, then uses the other two to enhance it, boosting contrast and sharpness. The front camera has an 8MP sensor with faster autofocus than the S7 and improved facial recognition.
That last point is handy, as the S8 can be unlocked by looking at it - either with facial recognition, or with the same iris sensor found in the Note 7. Alternatively you can use a PIN, password or your fingerprint, just as before.
Storage is 64GB as standard and both phones have a microSD card slot for adding up to 256GB more. Both also have an IP68 water and dust resistance rating, and wireless charging.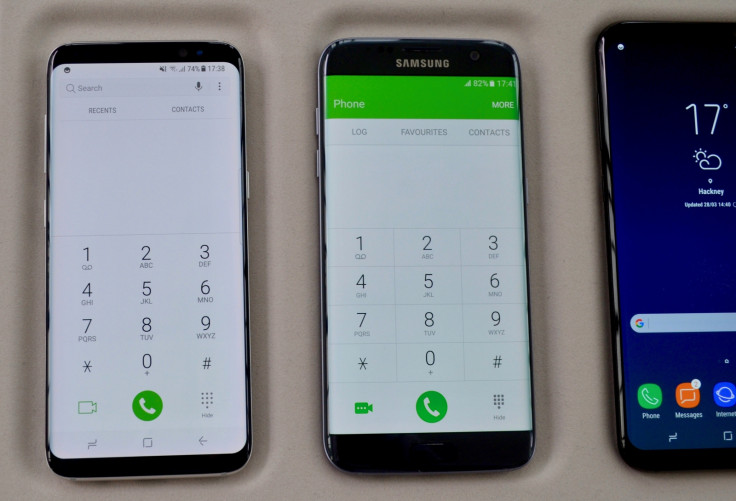 Galaxy S8, a personal assistant
A we mentioned earlier, the S8 duo have a new button for summoning Bixby, Samsung's new personal assistant. Naturally, the company says Bixby is "more than just an app or a voice assistant", but really that's exactly what it is.
To Samsung's credit, it has taken a slightly different approach to Apple and Siri on the iPhone. Bixby understands what you are looking at and reacts accordingly. Say you are looking at an image in the Gallery app and want to make it your wallpaper; press the Bixby button and say 'set this photo as my wallpaper' and Bixby will do exactly that. Saying 'show this on the TV' will send the image to your Samsung TV (if connected to the same Wi-Fi network as the phone).
Bixby can be interacted with via voice or text input, and is described by Samsung as "a total platform", not just an app. It works with 10 apps pre-installed on the Galaxy S8 and developers are encouraged to incorporate Bixby into their own apps. So in the near future expect to say 'save this photo' when looking at an image in a Facebook message and it will do exactly that.
Another aspect of Samsung's assistant is called Bixby Vision. Open the camera, tap the Bixby icon and take a photo of a landmark, monument or a product you'd like to buy and Bixby will search online for relevant information. Snap a photo of the Shard skyscraper in London and Bixby will serve up opening times, contact information and details on nearby bars, restaurants and the like.
Photograph a bottle of wine and ask Bixby to look it up online, and you will be given the option to buy it. Useful for finding a deal on the wine you're drinking in a restaurant. Bixby will understand Korean at launch, American English one month later, and will have more languages coming later in 2017. It also appears as a Google Now-style page next to the home screen for displaying news, calendar events and other useful information.
Galaxy S8, a smart home controller
Next up is Samsung Connect, a new application for controlling smart home appliances and gadgets with the Galaxy S8. Just like Apple's Home app on the iPhone, Samsung Connect can be used to control compatible light bulbs (from Philips Hue, for example) and Samsung's smart fridges, robot vacuum cleaners and more.
Appliances can be ordered by location (home, office, bedroom, kitchen, etc) and modes can be set up - such as one which switches all but one light off when you go out, for example. A neat trick when connected to Samsung's FamilyHub fridge is how you can see a live video feed of the inside of your fridge on the phone, from anywhere in the world - perfect for forgetful shoppers. Bixby integration with Samsung Connect, letting you adjust lights with your voice, will come at a later date.
Galaxy S8, a desktop computer
Lastly, the Galaxy S8 is the first phone to support Samsung DeX, which essentially turns it into a desktop computer. Sit the S8 in the DeX dock (sold separately), connect this to a monitor with an HDMI cable, pair a Bluetooth mouse and keyboard to the phone, and a desktop version of Android fills the monitor.
There is a PC-style desktop and toolbar, multiple apps can be opened and interacted with at once, their windows can be adjusted however you like, and the phone can even play Ultra HD 4K content from the likes of YouTube, Amazon Prime and Netflix, if your monitor supports it.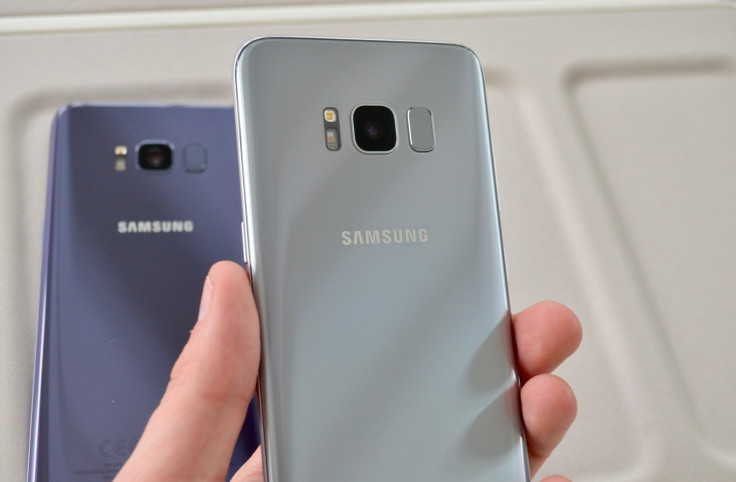 Cooling fans built into the dock prevent the phone from overheating and a USB-C port keeps the battery topped up while you work. The dock also has two regular USB-A ports, Ethernet and the aforementioned HDMI.
Samsung Galaxy S8 UK price and release date:
Samsung says the S8 and S8 Plus will be available in-store across the UK and Europe from 28 April. The S8 costs £689 SIM-free and the S8 Plus is £779; both come with 64GB of storage. Pre-orders open today (29 March) and if you order by 19 April then your S8 will arrive "up to eight days early", says Samsung.
Samsung needs the S8 to be a success and so far it looks on course to deliver a truly exceptional pair of smartphones. The S8 has a massive screen without expanding its footprint beyond that of the S7 Edge, while the S8 Plus has finally made a 6in phone possible without looking more like a tablet.
Samsung stumbled in 2016, but now it is back on its feet and ready to fight.