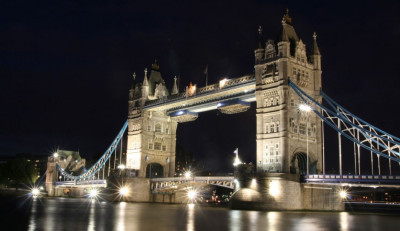 The city of London is the world's top fashion capital propelled by the presence of media favourites like Kate Middleton and Alexander McQueen, according to a survey conducted by Global Language Monitor.
London is closely followed by other cities like Paris, Milan, Los Angeles, and Hong Kong. New in the top 10 list is Singapore which is ranked number 8. The city has moved up the list of fashion capitals based on Narrative Tracking Technology which analyses the Internet, Blogosphere, print and electronic media, as well as new social media sources such as Facebook and Twitter.
Currently, Singapore is two spots behind Hong Kong and one spot above Tokyo.
Part of the success of bringing Singapore to the world map has got to be the annual Audi Fashion Festival which is being held from 16 May to 20 May, 2012.
The event is held every year attended by some of the world's most revered designers and international top models. Supported by the Singapore Tourism Board, the Audi Fashion Festival is regarded as one of the biggest fashion events of the year.
For the 2012 event, guests were treated to a presentation of Mugler's Autumn/Winter 2012 collection on 16 May, 2012 collection in the presence of Creative Director Nicola Formichetti. Formichetti is well known for his extraordinary styling as Fashion Director in the Haus of Gaga (Lady Gaga) as well as being an art director for many fashion shoots and advertising campaigns.
London was ranked as the global fashion leader ahead of other cities like New York, Paris, and Sao Paulo.
"We are seeing what the impact of two genuine media stars, Princess Kate and Alexander McQueen can have upon a global ranking. Our numbers show that it was their presence that tipped the victory to London over New York," stated Bekka Payack, the Manhattan-based fashion correspondent of Global Language Monitor. "In the various categories, London took top honours in three, while New York, Paris, and Sao Paulo each topped the field in one."
Start the slideshow to check the list of the top 10 fashion capitals of the world: