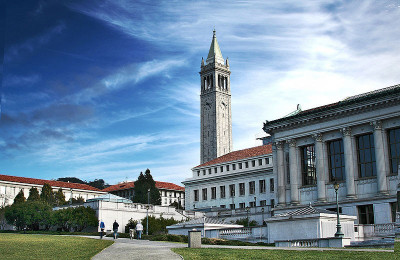 Times Higher Education has released the latest list of World University Rankings 2011-2012 featuring some 400 universities from across the globe.
According to the list, some of the top most universities in the world are predominantly in the US, while the UK takes three of the top ten slots in the Times Higher Education's list of the world's top universities for 2011-2012.
The World University Rankings 2011-2012 was prepared along with data provider Thomson Reuters and based on expert input from more than 50 leading figures in the sector from 15 countries across every continent, Times Higher Education said in a statement.
"We believe we have created the gold standard in international university performance comparisons," it states on the official Web site of the World University Rankings.
The rankings of the top universities across the world were derived on the basis of 13 different performance parameters, which capture the full range of university activities, from teaching to research to knowledge transfer and can be broadly put under five broad categories - Teaching, Research, Citations, Industry income and International Look.
According to Times Higher Education, teaching that involves learning environment, research and citations account for 30 percent each of the overall ranking score of universities, while industry income and international outlook comprises 2.5 and 7.5 percent of the score respectively.
"We recognise that different users have different priorities, so to allow everyone to make the most of our exceptionally rich data and gain a personalised view of global higher education, the tables on this site can be manipulated. Users can rank institutions by their performance in any one of the five broad headline categories to create bespoke tables or make regional comparisons via our area analyses," Times Higher Education added.
Start the slideshow to know which the world's top ten universities are in 2012 and their overall score. For the full list of 400 universities or to see the top universities by region or by subject, click here.