Galaxy Quest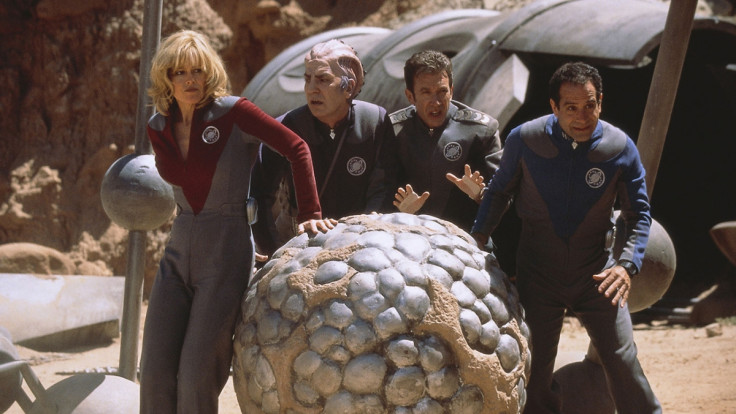 Regardless of whether Galaxy Quest is a good film or not (it undoubtedly is, so don't worry), what better honour to the late Alan Rickman than making your way through his entire filmography? So we think you should start there. Arguably one of his funnier movies, at least you can have a good laugh while you're inevitably saddened by his death on 14 January.
The adventure comedy film certainly spoofs science-fiction movies in general, but mocks them in such a non-offensive way that fans of the genre are bound to love it all the same. It follows the careers and lives of an alumni cast of a space opera television series, entitled Galaxy Quest, as they accidentally get embroiled in a mission to stop an evil alien race from destroying a peaceful one. Playing a space commander on TV is a little different from actually doing it in space, eh, Tim Peake?
If you like films such as Evolution, Mars Attacks! and even Paul then you're sure to love it. It's campy and outrageously silly, but brilliant good fun with its hilarious one-liners and great performances. Perfect viewing for a cold winter weekend!
Watch this if you enjoyed: A Hitchhiker's Guide To The Galaxy, Paul, Dude! Where's My Car?, Men In Black, Evolution and Mars Attacks!
Available on Netflix US.
Sherlock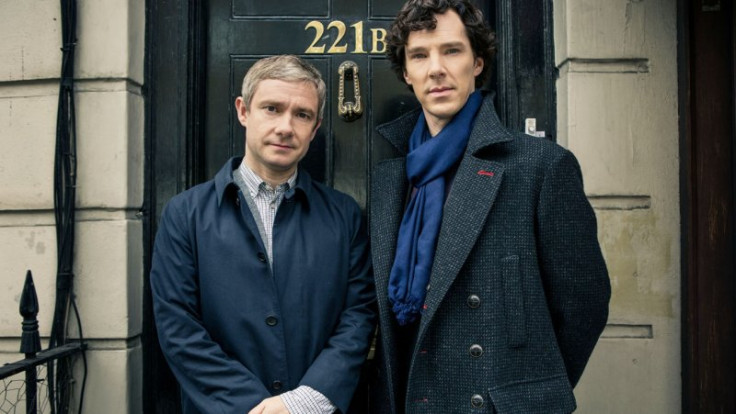 Now all three seasons of BBC's Sherlock are finally on Netflix UK and with just three episodes in each season, we think it's the perfect show to binge watch as we head into the weekend. Based on Sir Arthur Conan Doyle's Sherlock Holmes detective stories, in case you hadn't guessed that, each episode focuses on a different case that our modern-day Holmes, brilliantly played by Benedict Cumberbatch, has to solve.
Throughout his investigations, he is helped by his flatmate and loyal friend, Dr John Watson (Martin Freeman), who has returned from military service in Afghanistan with the Royal Army Medical Corps. In part through Watson's blog documenting their adventures, Holmes becomes somewhat of a reluctant celebrity with the press reporting on his cases and eccentric personal life. Both ordinary people and the British government ask for his help providing him with many interesting cases that keep him very busy, and luckily, us entertained too.
Watch this if you enjoyed: Elementary, Doctor Who, Whitechapel, Hannibal, Broadchurch, Life On Mars, Lie To Me, Orphan Black and Daredevil.
Available on Netflix UK.
Fruitvale Station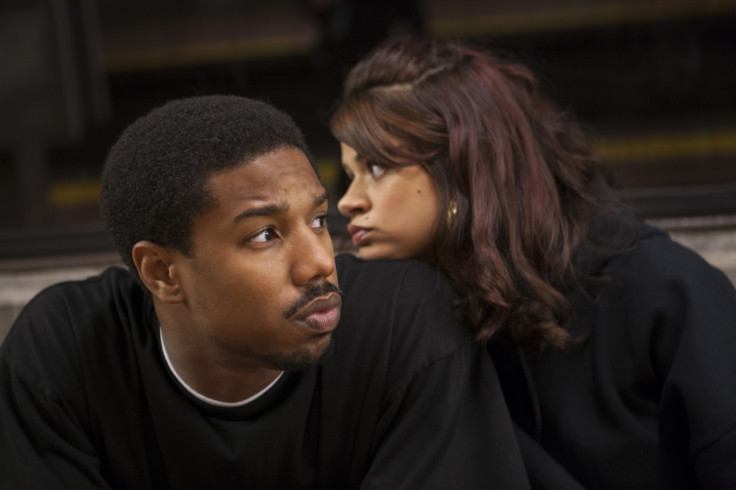 Ryan Coogler's first feature-length film is a moving one for sure, concentrating on the story of Oscar Grant III, a 22-year-old from Hayward, California, and his experiences on the last day of his life, before he was fatally shot by BART Police in the early morning hours of New Year's Day 2009.
On the morning of that tragic day, Oscar decides to get a head start on his resolutions: being a better son to his mother, whose birthday falls on New Year's Eve, being a better partner to his girlfriend, who he hasn't been completely honest with as of late, and being a better father to T, their four-year-old daughter.
He starts out well, but as the day goes on, he realises that change is not going to come easy. He crosses paths with friends, family, and strangers and through each exchange the audience learns that there is much more to Oscar than initially meets the eye. But it would be his final encounter of the day, with police officers at the Fruitvale BART station that would shake the Bay Area to its very core, and cause the entire nation to be witnesses to his influential story.
Watch this if you enjoyed: Foxcatcher, Creed, Short Term 12, Chronicle, The Way Way Back, Do The Right Thing, Boyhood, The Town and Dope.
Available on Netflix US.
The Wolf Of Wall Street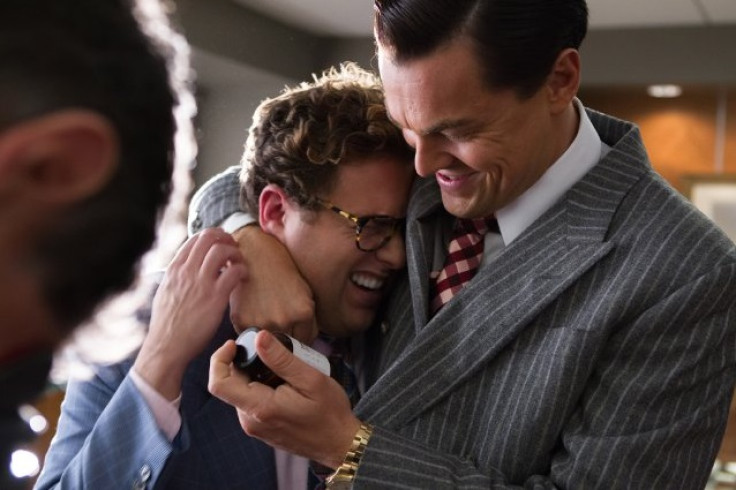 Before he was impressing us in his latest picture The Revenant, Leonardo DiCaprio wowed everyone with his performance in The Wolf Of Wall Street. Based on true events, it tells the story of stockbroker (and now self-proclaimed jerk) Jordan Belfort as he not only rises to fame as a wealthy businessman but also inevitably falls into the world of crime, corruption and the federal government too.
Alongside DiCaprio is a stellar supporting cast, including Jonah Hill, Margot Robbie, Kyle Chandler and Matthew McConaughey, who is finally able to put that recognisable whistling voice to good use – and with hilarious results! It's completely bonkers, and prepare yourself for plenty of bling, debauchery and misogyny but if you're in the mood for a dark comedy with despicable characters, this is the film for you this weekend.
Watch this if you enjoyed: The Big Short, American Hustle, Wall Street: Money Never Sleeps, Boiler Room, American Psycho, Goodfellas, Catch Me If You Can, Focus and Fear And Loathing In Las Vegas.
Available on Netflix UK.
The Talented Mr Ripley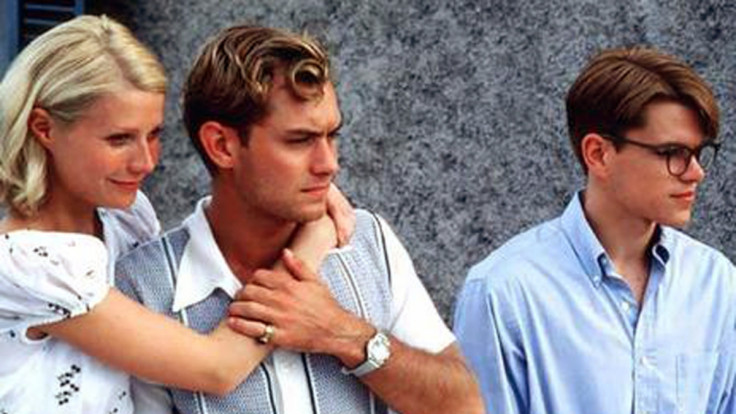 Directed by the late Anthony Minghella, The Talented Mr Ripley, adapted from Patricia Highsmith's best-selling novel of the same name features a truly star-studded cast. With names such as Jude Law, Matt Damon, Gwyneth Paltrow, Cate Blanchett and Philip Seymour Hoffman in there, you'd be crazy not to watch it just for their performances alone. But as it turns out, it's got a pretty darn interesting plot to it too.
Set in the 1950s, it centres around New Yorker Tom Ripley (Damon) who gets sent to Italy by his employer to bring back Dickie Greenleaf (Law), a rich and spoiled millionaire playboy. But when the errand fails, Ripley is forced to resort to extreme measures and attempts to assume the identify of the man he's been sent to fetch. And another bonus? The locations are simply gorgeous.
Watch this if you enjoyed: Side Effects, The English Patient, Doubt, Blue Jasmine, The Reader, The Master, Capote, Breaking And Entering and Cold Mountain.
Available on Netflix UK.
For more entertainment news follow A-List on Twitter @Alistinsider