Absolutely Fabulous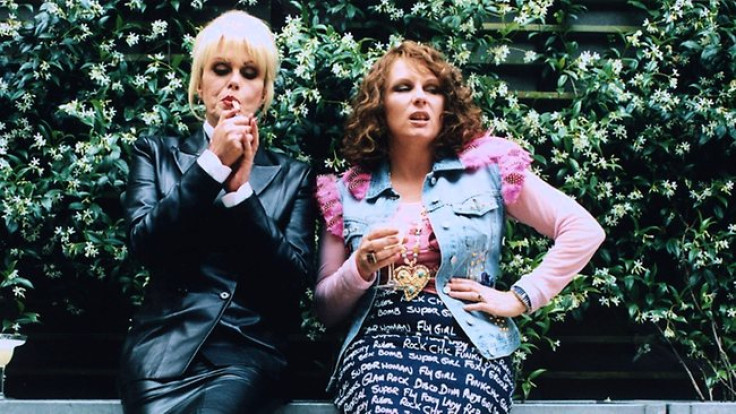 Soon to be made into a movie, hugely-popular television series Absolutely Fabulous features Jennifer Saunders as Edina Monsoon, a heavy-drinking, drug-abusing PR agent who spends her time trying out bizarre fads in a desperate attempt to stay young and hip. Edina is joined in her quest by magazine editor Patsy Stone (played by Joanna Lumley), her equally as eccentric best friend and enabler, whose drug abuse, alcohol consumption, and promiscuity far eclipse Edina's comparatively mild self-destructive behaviour.
Despite being a middle-aged, twice-divorced career woman, Edina (who, more often than not, goes by the name Eddy) is reliant upon the support of her daughter Saffron (Julia Sawalha), a secondary school pupil, and later university student, whose constant care of her mother has left her a bitter cynic. The series also stars June Whitfield as Eddy's sarcastic and thieving mother, and Jane Horrocks as Eddy's brainless personal assistant.
Watch this if you enjoyed: French And Saunders, The Vicar Of Dibley, Birds Of A Feather, Fawlty Towers, Him & Her, Gimme Gimme Gimme and Kath & Kim.
Available on Netflix UK.
Groundhog Day

Directed by Ghostbusters' Harold Ramis, Groundhog Day tells the story of antisocial TV weatherman/broadcaster Phil Connors (Bill Murray) who is annoyed and disheartened when he is assigned the job of covering the annual Groundhog festivities in the small "redneck" town of Punxsutawney for the fourth time in a row. The only noticeable upside is his attractive and good-natured producer, Rita Hanson (Andie MacDowell), is also coming along to help with the broadcasting.
But the real nightmare begins when Phil ends up reliving the same day (Groundhog Day) over, and over again. Unable to leave the town due to a severe blizzard, and with no end in sight, Phil struggles to find a way to escape (and ultimately make the best of) his seemingly hopeless situation.
Watch this if you enjoyed: The Truman Show, Multiplicity, Caddyshack, Ghostbusters, Kingpin, Bewitched and L.A Story.
Available on Netflix US.
The Gift

Neither bloody nor all that "scary", Joel Edgerton's directorial debut, The Gift, combines personal concepts such as harrowing school memories, volatile relationships and harmful inner demons to send a shiver down his viewers' spines in an unexpected but intelligently relatable way.
Simon (Jason Bateman) and Robyn (Rebecca Hall) are a couple who have moved from Chicago to a secluded spacious house in the hills of Los Angeles to start a new life. He has just bagged himself a new job in his hometown (hence the relocation), meaning Robyn now has to work from home as a designer, after having left her company in Illinois.
In the opening scenes, they are softly spoken, sweetly smiling and attentive to one another, leaving the audience believing they are the perfect couple but their lives soon take an unsettling turn when Simon bumps into old high-school acquaintance Gordo (Edgerton), who seems intent on rekindling his tenuous relationship with his former pal despite the latter's reluctance.
Watch this if you enjoyed: The Visit, It Follows, The Boy Next Door, The Babadook, Fatal Attraction, One Hour Photo and Obsessed.
Available on Netflix UK.
Documentary Now!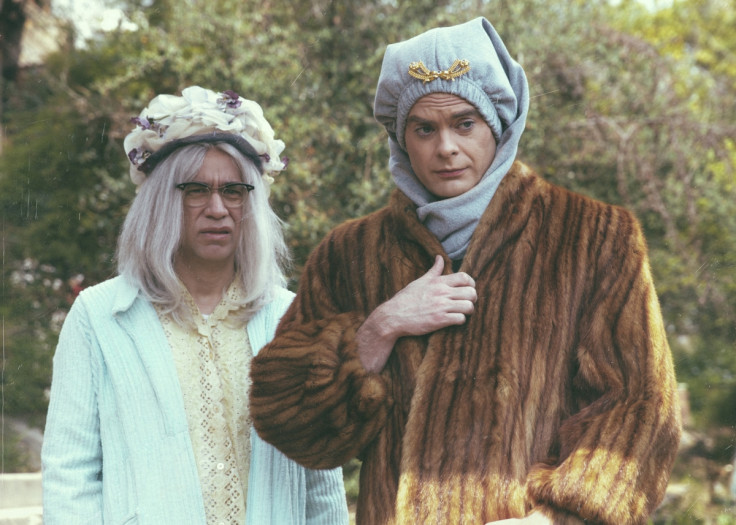 Saturday Night Live alums as well as now Late Night host Seth Meyers, Fred Armisen and Bill Hader perform pitch-perfect parodies of various documentary styles, spoofing several factual classics such as Grey Gardens and British television sitcom The Thin Blue Line, as well as the Ken Burns house style. As expected from the game-for-anything comedians, it's strange and hysterical, but, best of all, it's a rigorous dissection and tribute of the documentary form.
The show's strength lies in the commitment of its cast and crew in telling ridiculous stories as straight as possible. Each episode is edited to look exactly like the documentary it's spoofing, down to the smallest details. This makes the show feel more like a love letter to documentaries, rather than a menacing parody.
Helen Mirren serves as the host, supposedly to add "gravitas" to each documentary, and her deadpan delivery at the top of each episode is quite often a worthy highlight. Other guest stars that crop up along the way include SNL actress Aidy Bryant, John Slattery, Cameron Crowe and Jack Black. The show itself has also just been picked up for a second season, so you better get cracking now so you're all caught up by the time that airs!
Watch this if you enjoyed: Portlandia, Garfunkel and Oates, Funny Or Die Presents, Saturday Night Live, Billy On The Street With Billy Eichner, Inside Amy Schumer and W/ Bob and David.
Available on Netflix US.
Looper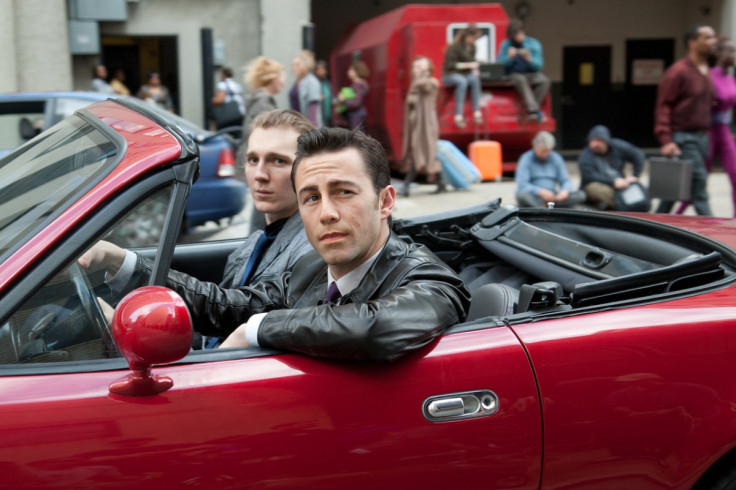 In the year 2074, time travel will be invented but the government will immediately outlaw it. However, that doesn't mean it's gone. Taken over by the Mob, it becomes the most effective way of disposing of someone in the future. Loopers are essentially assassins, waiting for their targets to materialise in front of them, so they can simply shoot and carry out their mission. However, the only way to keep the truth from coming out eventually, is for every looper to kill their future self, therefore eliminating the only tie-in with the murders. But a known time limit of life isn't so appealing for all loopers, despite the consequences being far worse.
The story focuses on young looper, Joe (Joseph Gordon-Levitt), who doesn't have anything in life apart from his job and dreams of travelling the world with his saved-up wages. When presented with himself, 30 years on, Old Joe (Bruce Willis) escapes and the two men enter into an exciting game of cat and mouse while carrying out their own personal vendettas.
Watch this if you enjoyed: Source Code, Frequency, Chronicle, Primer, Predestination, Donnie Darko, Transcendence, The Butterfly Effect and X-Men: Days Of Future Past.
Available on Netflix UK.
For more entertainment news follow A-List on Twitter @Alistinsider