Quicksilver's X-Men: Apocalypse storyline revealed by Peter Maximoff himself, Evan Peters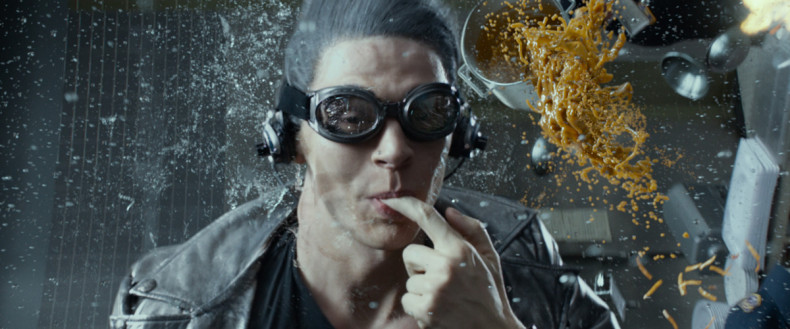 Ahead of the eagerly-anticipated release of X-Men: Apocalypse on 19 May 2016, American Horror Story star Evan Peters has opened up about his character Quicksilver's involvement in the movie and reveals how his own personal storyline ties in with the rest of the mutants', as well as the action at the forefront of the film.
Talking in an interview with Details, the 28-year-old divulged: "The story is that my character is searching for his father. It starts there and then he jumps on the X-Men train and gets sucked up in this whole Apocalypse madness. He tries to stop him from destroying the world. It's the biggest X-Men film. It's about the apocalypse, so the scope of the film is huge."
Those familiar with the comics will already be aware of who Quicksilver's father will undoubtedly be, and big fans of the previous instalment, Days Of Future Past, may have caught the reference to him during one of the scenes.
After being recruited by Charles Xavier (James McAvoy), Wolverine (Hugh Jackman) and Hank McCoy (Nicholas Hoult) in the earlier film, one scene sees Quicksilver, aka Peter Maximoff, use his super-speedy abilities to break Erik Lehnsherr/Magneto out of his prison underneath the Pentagon. As the five escape, Magneto uses his metal-manipulating powers to which Quicksilver responds: "My mom used to know a guy who could do that."
Apocalypse will reportedly kick-off a decade after the events in Days Of Future Past took place. Which sounds to us like just enough time for Maximoff to piece everything together and come looking for his unexpected father.
Quicksilver is an interesting character when it comes to movies that feature Marvel-based characters considering that he's now portrayed in both the official MCU Avengers franchise and 20th Century Fox's standalone X-Men movies. It was this year's Age Of Ultron that introduced Aaron Taylor-Johnson's version of the character, with the film exploring his strong bond with his equally powerful twin sister Scarlet Witch/Wanda Maximoff and the pair's pain at losing their parents when they were much younger.
Whilst the Avengers movies deal with the more sibling side of things, it makes perfect sense for director Bryan Singer and screenwriter Simon Kinberg to delve into Quicksilver's paternal storyline. Particularly as he is a member of the X-Men.
For all the latest entertainment news follow us on Twitter @alistinsider.