Guardians Of The Galaxy 2: Dave Bautista's Drax is going to be 'a lot more badass' in Marvel sequel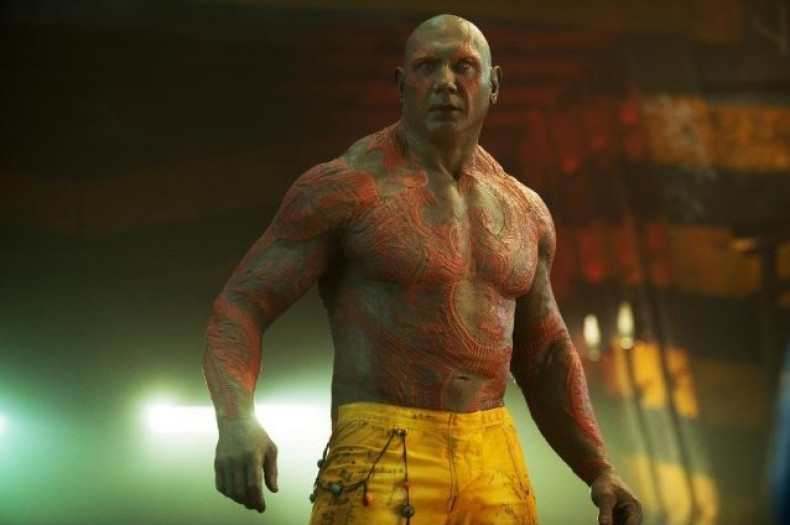 There has been much speculation recently as to what Guardians Of The Galaxy Vol. 2 will focus on, given the multiple directions the original 2014 film set the sequel up for.
Will Karen Gillan's Nebula become the unlikely heroes' main enemy? Will Chris Pratt's Peter Quill be reunited with his father? Heck, will cute, little Jackson 5-dancing Groot ever grow back to full size? But one aspect that has been devoid of rumour is, what will Drax be getting up to?
In an interview with Cinema Blend, Drax actor Dave Bautista openly admitted that while he hadn't read the script yet, he did have an idea which kind of road his character was going to go down in the sequel. The road to being ridiculously cool by the sounds of it...
"I haven't read the script, and I'm being completely honest when I say that, but I think, having talked to [director] James [Gunn] about the film, I know he's... I hate to give any spoilers, but I know he's really going to focus on Drax being a badass," Bautista said.
"He's still not really going to get metaphors, even though he thinks he does, but he'll still be that very literal Drax. I think you're going to see a lot more badass Drax."
The first Guardians Of The Galaxy saw Drax The Destroyer swear vengeance against titan Thanos for murdering his wife and daughter – something he didn't succeed in doing, despite the group beating the movie's top bad guy, Ronan (Lee Pace).
While there's been no mention of Thanos – or Josh Brolin, the actor who played him – appearing in the sequel, Bautista is hopeful that that doesn't mean we've seen the last of Drax's oath.
"As far as the storyline as a whole, I honestly don't know, and if I did know obviously I wouldn't tell you, but I hope they'll continue on with that path, and – fingers crossed as a fan – I hope that it will tie in with The Avengers somewhere down the road," Bautista said.
"I've only heard rumours, but I'm being honest, and I've been honest in the past, I hope that it ends up there because I would love to go there."
Bautista can currently be seen in the latest James Bond instalment, Spectre, opposite Daniel Craig, Léa Seydoux and Christoph Waltz. His upcoming projects include crime thriller Heist, with Robert De Niro, and action movie Marauders co-starring Adrian Grenier, from Entourage, and Bruce Willis.
Guardians Of The Galaxy Vol. 2 is set to reach UK cinemas on 28 April 2017, and a little later in the US, on 5 May.
For all the latest entertainment news follow us on Twitter @alistinsider.