Despite contrary opinion after he admitted that he would "rather slash his wrists" than reprise his role as James Bond after Spectre, Daniel Craig's co-star Naomie Harris has claimed he will return for at least one more instalment. She also defended the comments that have caused him to come under scrutiny recently, suggesting people misinterpreted what he meant.
Talking about all things 007, at Sony's Made For Bond party to launch its new RX100 IV camera and Xperia smartphone, Harris, who plays Eve Moneypenny in the franchise, insisted Craig's comments had been taken out of context. She also insists he is not ready to say goodbye to the iconic spy just yet.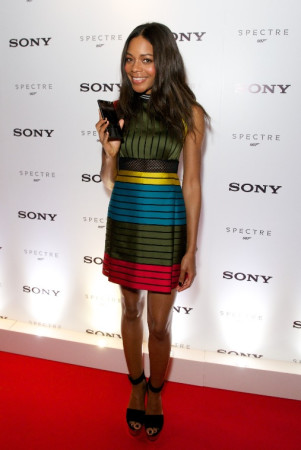 The 39-year-old told the Evening Standard: "It's been blown completely out of proportion. Daniel worked 128 days on this movie and he works incredibly hard. To say that he doesn't want to come back - I just don't believe it for a second."
Despite him being officially signed on for one more film post-Spectre, speculation that Craig might be soon retiring from the franchise sparked up again after he joked: "I would rather break this glass and slash my wrists [than do another movie]." Speaking in an interview with Time Out London, the 47-year-old, who, when counting Spectre, has played 007 four times, stated: "No, we're done. All I want to do is move on."
He went on to suggest that while his return is not entirely out of the question, he is opting not to discuss it with anyone right now as he wants a complete break from the character. "For at least a year or two, I just don't want to think about it," he said. "If I did do another Bond movie, it would only be for the money."
Meanwhile, Harris seems much more enthusiastic about the prospect of Craig returning for one more movie. "In terms of who will be the next Bond - I really believe he is the ultimate one and I'm excited to work with him on the next Bond as he is the best," she said.
Spectre, which co-stars Ralph Fiennes, Léa Seydoux, Ben Whishaw and Christoph Waltz, will be released in UK cinemas on Monday 26 October immediately after the world premiere in London. It will open a little later in the US, on 6 November.