Adapting Disney classics into live-action reboots seems to be a popular trend these days what with Tim Burton's Dumbo, two completely separate adaptations of The Jungle Book, Robin Hood: Origins and Beauty And The Beast, starring Emma Watson and Stanley Tucci, all being in production. And now, the successful studio has confirmed its latest project will have a certain fur-loving character at the forefront; 101 Dalmatians antagonist Cruella de Vil.
Released in 2014, Angelina Jolie's Maleficent more than proved that audiences were as open to seeing their favourite villains onscreen as they were certain heroes and it is clear that after two years of the project being in the pipeline, Disney are keen to push the production on Cruella along. According to The Hollywood Reporter, it has hired Fifty Shades Of Grey writer Kelly Marcel to pen the script. Togetherness co-creator Steve Zissis is also set to come aboard to help bring the baddie's backstory to screen.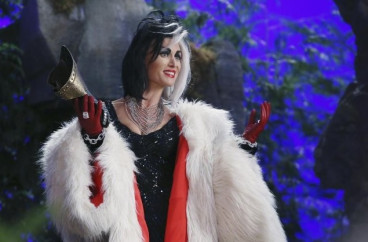 The film will mark the fourth time author Dodie Smith's villain has been seen in a live-action format. Damages star Glenn Close first brought her to life in the 1996 adaptation 101 Dalmatians, later reprising the same role in the sequel 102 Dalmatians in 2000. And earlier in 2015, Victoria Smurfit (Dracula) portrayed the character on the small screen in ABC's fairy-tale drama, Once Upon A Time.
But Disney's enthusiasm to fast-track Cruella comes at an odd time, given how many live-action movies it has planned for the next few years. Jon Favreau's The Jungle Book will be the first to reach cinemas, in April 2016, followed by Alice Through The Looking Glass and Pete's Dragon coming out later in the same year.
Twilight director Bill Condon's Beauty And The Beast is scheduled for release in March 2017, while other movies in the works include Tink, starring Reese Witherspoon, The Little Mermaid, Winnie The Pooh, The Sword In The Stone, Aladdin, Pinocchio and Mulan. Rumours have also suggested a Mary Poppins film might be in the making as well as a sequel to Maleficent. In addition, the studio recently announced it has four more live-action reboots lined up, but did not name them.