It is no secret that Marvel's best skill when it comes to its movies has always been its ability to juggle the heightened action of a superhero world with brilliantly light-hearted comedy. It is a tonal trait that veteran producer Kevin Feige promises will feature in all upcoming films that focus on the likes of Captain America, Iron Man, the Hulk and other Avengers.
He stated earlier in 2015 that as film-makers, they will strive to keep the movies from becoming "too dark", as that unique Marvel humour helps distinguish its movies from DC's more serious tales of Batman and Superman. But according to a recent report by Birth.Movies.Death, Feige's promise could have been broken if Thor: Ragnarok (AKA Thor 3) had remained on the more gloomy route that it was originally taking during production.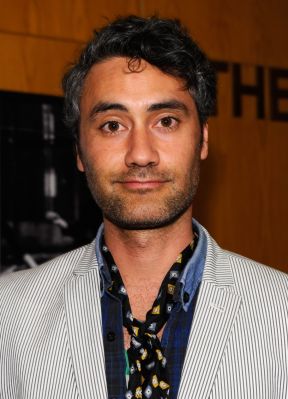 The publication detailed how the studio supposedly brought in the comedy talents of writer/director Taika Waititi (What We Do In The Shadows) to lighten the tone that had taken a more bleak outlook than most Marvel fans are used to. It also explained that Waititi's involvement will help "brighten the corners" of the movie, while still maintaining the "apocalyptic vibe" set up by original writer Christopher Yost.
Another recently revealed addition to Thor: Ragnarok is Mark Ruffalo's Hulk, with the idea that the film will see the Big Guy and the Asgardian God embark on a "cosmic road trip." Doesn't sound like being too serious is a problem... Also, as most Marvel fans know, Thor's solo movies have always been a little more brooding than say, Iron Man or Captain America's films simply because it suits the character.So it begs the question, what kind of storyline does the studio have in store for fans in Ragnarok?
One thing that the report did let on is that Thor 3 might feature a brand new superhero, Valkyrie. A powerful female selected by Odin to lead the Valkyrior, a group of warrior goddesses would appeared over the battlefields of Asgardian worshippers and select which of the fallen were worthy enough to be taken to Valhalla, a land of the honoured dead.
Considering that within the comic books, Valkyrie is associated with Doctor Strange, she seems a likely edition to the Marvel Cinematic Universe in the near future. Doctor Strange is set to have his own solo movie, starring Benedict Cumberbatch, which will be released in 2016.