China's Tsinghua University, which is regarded as one of the country's top education institutions, was subject to a hack from an alleged Islamic State supporter who defaced the establishment's website with propaganda for the terrorist group.
The Beijing university saw its intranet homepage, which usually displays class and departmental information, taken over by an individual calling themselves Don-2 who claimed to be an "Islamic State hacker". Images of IS (Isis/Daesh) militants on horseback carrying the IS flag along with Arabic messages and Islamic scripture were uploaded to the site.
A message underneath one image read: "Everything is ok in the end. If it's not ok, then it's not the end." While another piece of text was reportedly translated as saying: "God is great, I am unafraid of death, dying a martyr's death is my ultimate goal."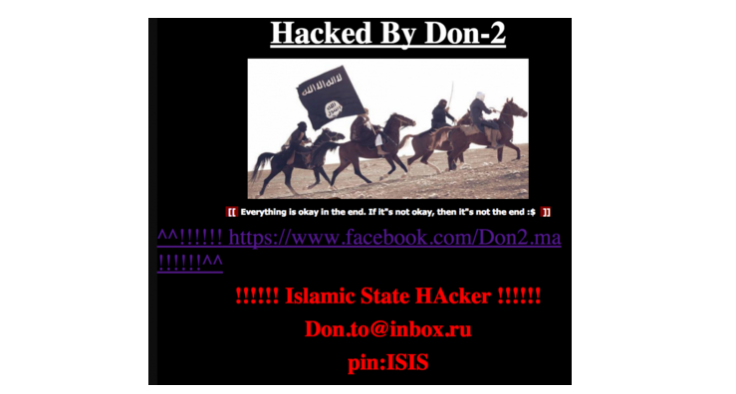 The website was immediately taken down by Tsinghua University after being alerted to the breach and while the university newspaper did report on the incident the story has since been deleted.
As of yet the individual or group responsible for the attack has not yet been identified or even whether they are really supporters of IS. This could very well have been a hack from a disgruntled student or someone hiding behind the IS banner to unleash some anarchy.
Website Hackread states this is not the first time the university has suffered from a cyberattack with its domain subject to being defaced on four separate occasions in 2003. It also claims should the attacker be a genuine IS supporter the university may have been targeted as a result of rising tensions in China's region of Xinjiang where the highly populated Muslim community is at odds with the Communist party. China is also one of the 18 enemy states declared by IS in 2015.