House Of Cards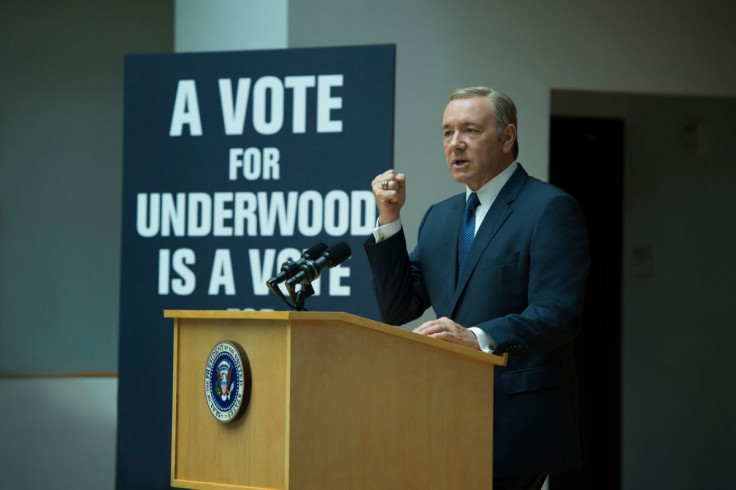 Towards the beginning of this Netflix original drama series, congressional representative Francis Underwood (Kevin Spacey) starts his high-stakes career as a ruthless politician. He is hellbent on seeking revenge after he was promised the post of Secretary of State in exchange for his support and his efforts to help ensure the election of Garrett Walker to the presidency. The reason? Walker ended up changing his mind before the inauguration, and telling Underwood he's too valuable in Congress. Which didn't go down too well, to say the least.
Outwardly, Underwood accepts his marching orders but secretly makes a pact with his equally-powerful environmental activist wife Claire (Robin Wright) to professionally destroy Walker and all of his allies. Based on the UK miniseries of the same name, the US version offers a look behind the scenes at the greed and corruption in American politics, with very dramatic outcomes.
[*Spoilers if you're thinking of starting at the beginning before the fourth season debuts on Friday*] Towards the end of House Of Cards season three, a now-President Frank Underwood had not only sacked his biographer Thomas Yates after he seemed a little too keen about digging up dirt on his employer, but his wife Claire had decided to leave him.
Watch this if you enjoyed: Scandal, The West Wing, Madam Secretary, The Good Wife, Homeland, Breaking Bad, Better Call Saul and Mad Men.

Available on Netflix UK and US.
Comedy Bang Bang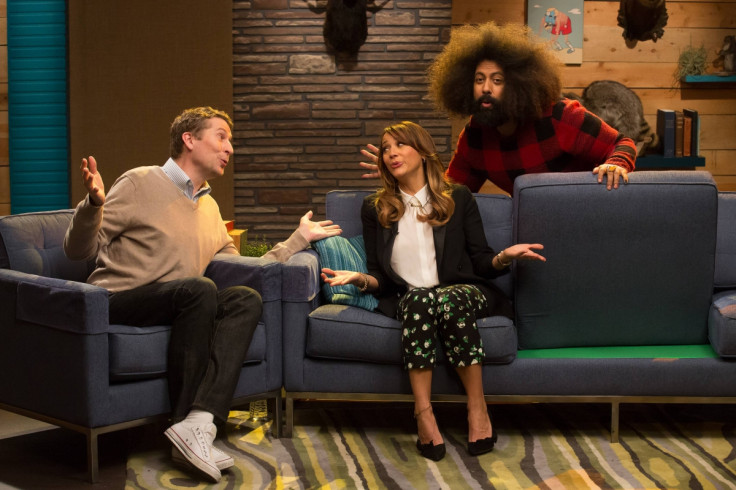 Having been incredibly popular on the US version of Netflix for quite some time now, the streaming service have finally allowed us across the pond to join in on the fun as Comedy Bang Bang has just been uploaded to our Netflix catalogues. The show is a direct spin-off of the titular podcast hosted by writer-actor-comedian Scott Aukerman, and it's hard to explain just exactly what it labels itself as a show. Basically, a free-wheeling, largely improvised sprawl that can last anything up to two hours – the Comedy Bang Bang TV show is a different beast entirely. Essentially a late-night talk show spoof, the format merely acts as a loose framework for sketches and dizzyingly offbeat absurdism.
There are time travel episodes, one-shot episodes, pop culture rip-off episodes, and retrospectives of past episodes that don't exist. There are dead-on reality show parodies that twirl off down unexpected hideous paths. There are wacky phone-in competitions to determine which baby animal should be murdered and stuffed. There are misplaced sound effects and dead space at every turn and with every gag and plenty of celebrity guests, such as Amy Poehler and Paul Rudd. The whole thing is a jumble of oversaturated imagination, and none of it fits together in the slightest, and none of it is supposed to. Basically, it's bonkers but trust us, its a hidden gem.
Watch this if you enjoyed: The Birthday Boys, Kroll Show, Review, Portlandia, Jon Benjamin Has A Van, Saturday Night Live, Funny Or Die Presents and Upright Citizens Brigade.
Available on Netflix UK and US.
The Aristocats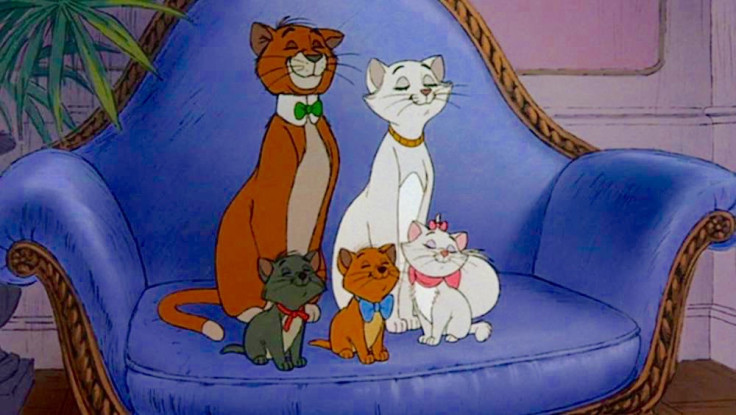 This Walt Disney film was released way back in 1970 but still holds up as one of the best animated films out there with its heart and humour. It follows the story of when a retired opera singer leaves her inheritance to her cat, Duchess and her three kittens Toulouse, Berlioz and Marie. However, the sweet story soon turns bitter when the woman's butler drugs the cats and abandons them in the countryside in order to inherit the fortune himself.
Lost in unfamiliar territory, Duchess and the kittens meet Thomas O'Malley (Phil Harris), an alley cat willing to help them return to their home in Paris. On their travels, the newly-acquainted felines meet several kooky characters along the way, including two English geese, an uppity horse and an alley cat jazz band who can certainly hold a note or two.
Watch this if you enjoyed: Lady And The Tramp, Robin Hood, 101 Dalmatians, The Sword In The Stone, Bambi, Dumbo and Pinocchio.
Available on Netflix UK.
Blade Runner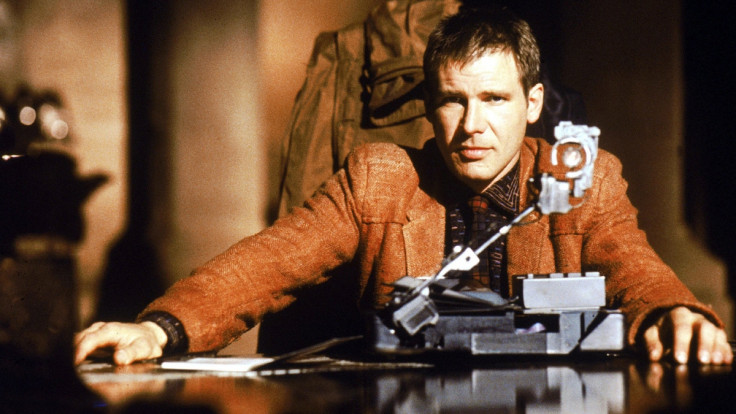 In the futuristic – we now use that term loosely – year of 2019, Los Angeles has become a dark and depressing metropolis, filled with urban decay. Ex-cop Rick Deckard (Harrison Ford) used to work as a Blade Runner, people who are assigned to assassinate "replicants". The replicants are androids that look like real human beings. When four replicants commit a bloody mutiny on the Off-World colony, Deckard is called out of retirement to track down the androids.
As he tracks the replicants, eliminating them one by one, he soon comes across another replicant, Rachel, who evokes human emotion. As Deckard closes in on the leader of the replicant group, his true hatred toward artificial intelligence makes him question his own identity in this future world, including what's human and what's not human.
Watch this if you enjoyed: Alien, 2001: A Space Odyssey, Die Hard, The Thing, Apocalypse Now, The Terminator, The Shining and Indiana Jones and the Last Crusade.
Available on Netflix US.
Annie Hall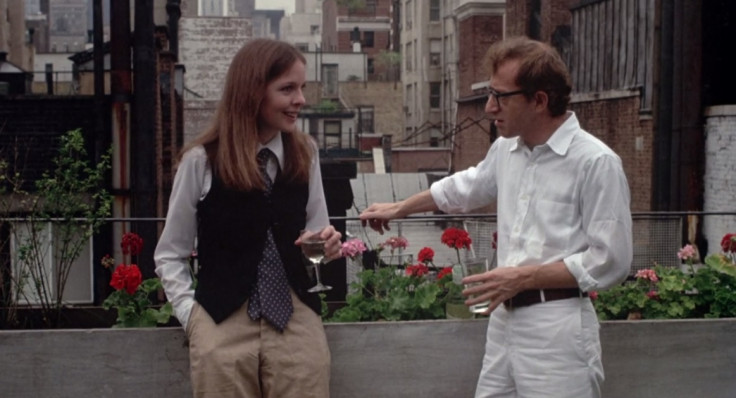 Arguably one of his best-known works, Allen's seventh major motion picture Annie Hall centres on neurotic and set-in-his-ways comedian Alvy Singer (Allen). Twice-divorced, he begins to reflect on the demise of his latest relationship, to Annie Hall (Diane Keaton), an insecure, flighty, Midwestern WASP who is aspiring to be a nightclub singer.
Unlike his previous relationships, Alvy believed he may have worked out all the issues in his life through 15 years of therapy to make this relationship with Annie last, among those issues being not wanting to date any woman that would want to date him, and thus subconsciously pushing those women away. Alvy not only reviews the many ups and many downs of their relationship, but also reviews the many facets of his makeup that led to him starting to date Annie. Those facets include growing up next to Coney Island in Brooklyn, being attracted to the opposite sex for as long as he can remember, and enduring years of Jewish guilt with his constantly arguing parents.
As well as the two leads, the film also stars Carol Kane, Shelley Duvall and Christopher Walken and received almost exclusively positive reviews since its release in 1977.
Watch this if you enjoyed: Manhattan, Midnight in Paris, Hannah And Her Sisters, Vicky Cristina Barcelona and Blue Jasmine.
Available on Netflix UK.
For more entertainment news, follow A-List on Twitter @Alistinsider