Liar Liar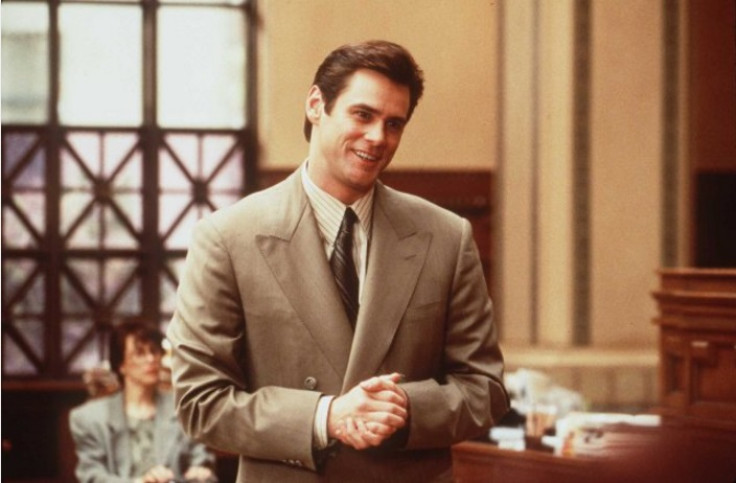 Arguably one of Jim Carrey's best films, Liar Liar sees him play smarmy lawyer Fletcher Reede, who lies as easily as he breathes. Not only does he lie during court cases to win for his clients but he also lies to his son Max frequently.
When Fletcher fails to show up on his birthday, Max wishes that his father would go a whole day without telling one lie, not really believing that it would ever work. But when Max's wish miraculously comes true, Fletcher is forced to discover that his biggest asset (his mouth when it comes to stretching the truth) has suddenly become his biggest liability at work. Legal and emotional havoc ensue as Fletcher tries to keep his practice afloat and his ex-wife Audrey from taking their son and moving to Boston with her current boyfriend.
Watch this if you enjoyed: Bruce Almighty, The Nutty Professor, Meet The Parents, The Mask, Mrs Doubtfire and Me, Myself And Irene.
Available on Netflix UK.
Cruel Intentions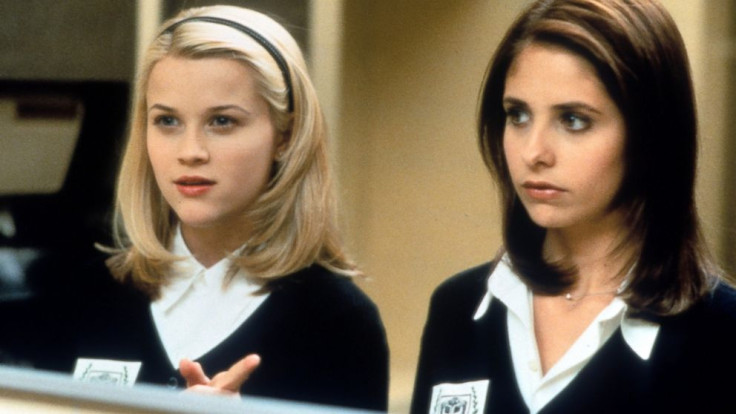 Long before it was announced that a Cruel Intentions television series was in the making at NBC, it was a pretty good movie starring Reese Witherspoon, Ryan Phillippe and Sarah Michelle Gellar.
Directed by Roger Kumble (The Sweetest Thing, Pretty Little Liars), the creepy teen drama centres around Kathry Mertieul (Gellar) and Sebastian Valmont (Phillippe), a pair of seductive, manipulative step-siblings who always get exactly what they want whenever they want it. One day, when they're a little more bored with their lives than usual, Kathryn makes a bet with Sebastian that she thinks he will never win: Sebastian must bed Annette, the headmaster of their school's innocent daughter, before the end of summer break. And there's one huge problem, Annette has stated that she would wait until love and marriage to sleep with a man.
If Kathryn wins, she gets Sebastian's vintage 1959 Jaguar Roadster. If Sebastian wins, he gets Kathryn, the only girl he knows he'll never have. Also in play is Cecile (Selma Blair), a naïve girl whose mother had enlisted Kathryn to help her fit in at her new school. However, Kathryn (with Sebastian's help) plans to ruins Cecile's reputation as revenge on Kathryn's ex-boyfriend, who left her for Cecile.
Watch this if you enjoyed: Wild Things, She's All That, Never Been Kissed, I Know What You Did Last Summer, The Craft, Clueless and 10 Things I Hate About You.
Available on Netflix US.
The Look Of Silence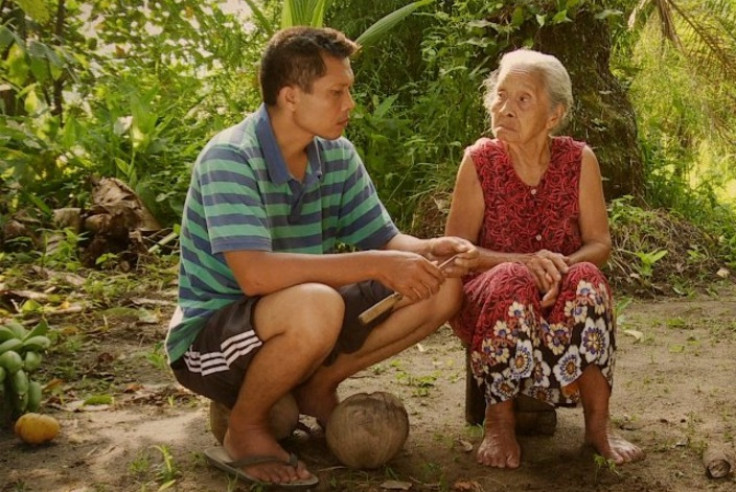 Nominated for an Academy Award in the Best Documentary category is The Look Of Silence, and now its available to watch on Netflix UK. Despite only being recognised now, the Danish movie was actually made in 2014 by American filmmaker Joshua Oppenheimer and is a companion piece to his 2012 documentary The Act Of Killing.
It focuses closely on middle-aged Indonesian man Adi Rukun, whose brother was brutally murdered in the 1965 purge of "communists" and his confrontation of the men who carried out the killings.
When the film was first released and throughout the picture, the identity of man is not fully identified and he is credited only as "anonymous," as are many of the film's crew positions, however that information has since become known.
Some shots consist of Rukun watching (what seems to be) extra footage from The Act of Killing, which includes video of the men who killed his brother. He visits some of the killers and their collaborators—including his uncle—under the pretence of an eye exam (as he is an optician). Although none of the killers express any remorse, the daughter of one of them is clearly shaken when she hears, apparently for the first time, the details of the murders.
Watch this if you enjoyed: The Act Of Killing, Cartel Land, The Act Of Killing, Amy, The Hunting Ground, Winter On Fire, A War and What Happened, Miss Simone?
Available on Netflix UK.
Kill Bill: Vol 2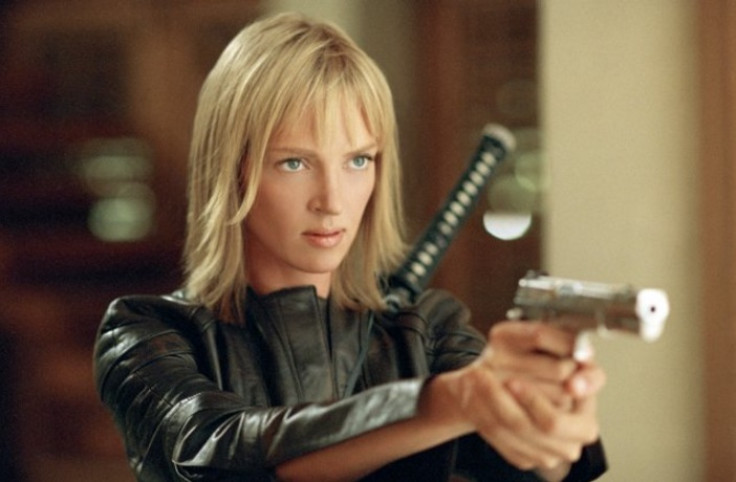 After having defeated the first two members of the Deadly Viper Assassination Squad - Vernita Green (Vivica A. Fox), O-Ren Ishii (Lucy Liu), and the Crazy 88s, Ishii's personal army, The Bride (Uma Thurman), whose real name has by now been revealed to be Beatrix Kiddo, sets her sights on the remaining three. While she goes after Bill's brother Bud (Michael Madsen), Elle Driver (Daryl Hannah), and lastly Bill himself (David Carradine), we learn more and more about Beatrix' back story.
This includes her time in China training under ultra strict traditionalist martial arts legend Pai Mei - who has a taste for brutal action, and a super-secret technique that can take out any opponent, and how she got to be where she is. Unfortunately, Elle and Bud are out to stop her from getting to Bill and learning the truth about the attack on her wedding four years earlier. Getting to Bill will be an ultimately rewarding experience for Beatrix, but can she get through Bud and Elle first? Find out by watching Quentin Tarantino's gloriously gory Kill Bill Vol. 2, but perhaps you should check out Volume 1 first...
Watch this if you enjoyed: Kill Bill Vol. 1, The Hateful Eight, Reservoir Dogs, Pulp Fiction, Inglourious Basterds, Death Proof, Django Unchained and Sin City.
Available on Netflix UK.
Better Call Saul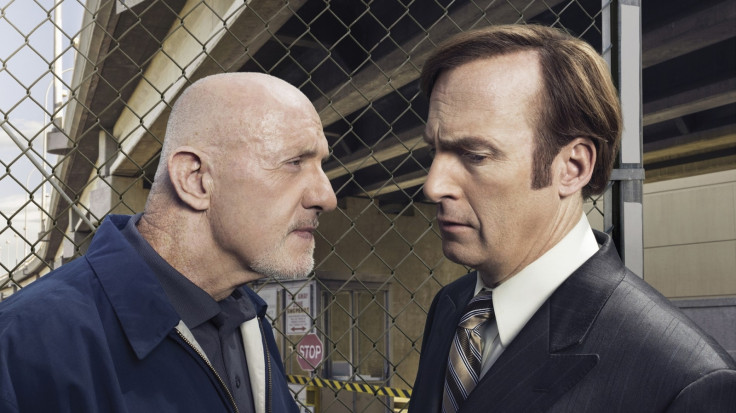 Off the back of the hugely successful drama series Breaking Bad came Better Call Saul, a prequel/spin-off series that focuses on the career of criminal lawyer Saul Goodman, or as he was known back then, just Jimmy McGill. The darkly comic 10 episodes of the first season concentrate on his rise from small attorney to the morally-challenged uber-solicitor that was employed by Bryan Cranston's Walter White in the much-loved original series Breaking Bad.
The second season of the show starts on US channel AMC on 16 February so you better get catching up if you want to be ready for it beginning!
Watch this if you enjoyed: Breaking Bad, Dexter, Fargo, House Of Cards, True Detective, Damages, The Americans, Suits and Mad Men.
Available on Netflix UK and US.
For more entertainment news follow A-List on Twitter @Alistinsider