A video has been released showing the controversial car stunt that new Top Gear presenter Matt LeBlanc filmed right next to London's Cenotaph on Sunday 13 March. The footage, from London Pictures News, shows the former Friends star perform wheel spins in a car called the Hoonicorn alongside racing driver Ken Block just yards from the memorial for the fallen of World War I in Whitehall, central London.
The footage is unlikely to be feature in the upcoming series of the motoring show after the stunt came in for severe criticism. Colonel Richard Kemp, a former Commander of British Forces in Afghanistan, called the filming by the Cenotaph "gravely disrespectful".
"It beggars belief that they were ever allowed to film here. This is a sacred tribute to millions of people who have done far more for their country than Chris Evans and Matt Le Blanc ever will," Kemp added.
Chris Evans, the new lead presenter of the hit BBC Show, has apologised for filming nearby the war memorial over the weekend. Speaking outside Radio 2's West End headquarters he said, "That footage will definitely not go on the air, no question about it. It's not my decision but if it was my decision I would say that particular scene shouldn't be shown".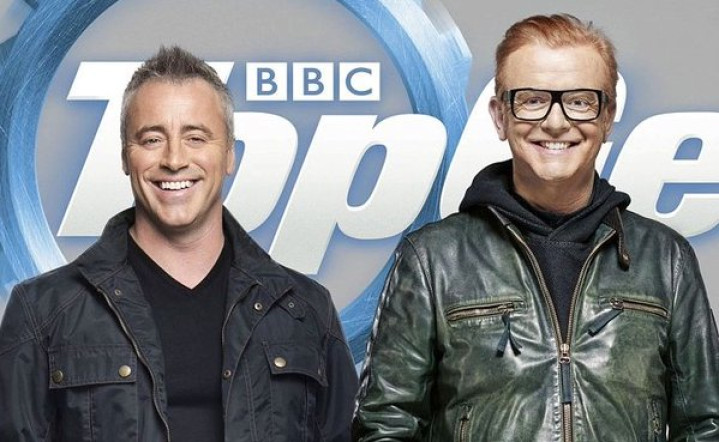 Previously a spokesperson for the show had defended the incident. "The filming took place a respectful distance away from the Cenotaph and it was all agreed with Westminster council in advance," said the statement.
Earlier on Sunday, chancellor George Osborne took to Twitter to criticise the noise made by the Top Gear team filming near Downing Street. He tweeted: "Trying to write my Budget, despite noisy episode of @BBC_TopGear being filmed outside on Horseguards Parade. Keep it down please @achrisevans."
A number of Metropolitan Police officers assisted with the filming, though it is understood that the production company is paying for the extra policing. The Cenotaph was originally a temporary structure built to mark the troops who lost their lives during World War I, but was so popular it was replaced with a permanent stone unveiled by King George V in 1920. It is now the focal point for Remembrance Sunday, the closest Sunday to Armistice Day (11 November) when wreaths are laid.
The new series of the BBC Two show is due to start in May. The line-up includes Matt LeBlanc, Chris Evans, Formula 1 commentator Eddie Jordan, German racing driver Sabine Schmitz, motoring journalist Chris Harris, car reviewer Rory Reid and The Stig.