Being the resident car guy here at IBTimes UK, it falls on me to piece together what is going on over at Top Gear. We've all got our own thoughts on what the BBC should do with the show so I thought I would present mine.
News that Matt LeBlanc will join Chris Evans as a presenter of the next series, starting on 8 May, has gone around the world and back in the 24 hours since it was announced. There was a breaking news alert from the BBC News app and national papers ran it on their front pages, as the announcement blindsided just about everyone. Apart from a cryptic tweet from LeBlanc and a leak to the press just hours beforehand, this was an incredibly well-kept secret. A bombshell, even.
However, the identities of some of Evans and LeBlanc's co-presenters will be less surprising. I say "some of" because it is widely understood that the new Top Gear will feature more than three presenters. While Evans will take the lead role and feature throughout his three-year contract, his colleagues in some episodes will vary.
Two of the most likely candidates to become the next Top Gear presenters are British motoring journalist Chris Harris and German racing driver Sabine Schmitz. I expect both, especially Harris, to be named by the BBC imminently, and here's why.
Sabine Schmitz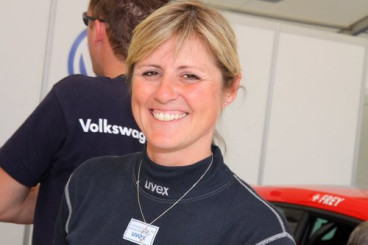 Her name might ring a bell, as Schmitz has featured on Top Gear before. In December 2004 she helped Jeremy Clarkson set a sub-10min lap time of the 14-mile Nurburgring race track. After Clarkson recorded a time of 9:59, Schmitz joked she "could do that time in a van". The next year, Schmitz returned to the Nurburgring for her second Top Gear appearance and, although falling just short of her goal, raced a Ford Transit around the circuit in 10:08.
Schmitz then disappeared from the UK's attention until her name was suggested as a possible replacement presenter when Top Gear's Clarkson/Hammond/May format was axed by the BBC in March 2015. Schmitz has not denied claims of her taking on the role.
The strongest evidence we have of her joining Top Gear is a report from SportsCar365, which stated her appearance at the Rolex 24-hour race at Daytona in January was in doubt because of "her filming commitments with Top Gear. Schmitz is currently on location in California". At the same time, Evans was spotted filming a segment for the show in Monterey, California.
A final point comes from Evans, who told BBC Radio 5 Live right after he was given the Top Gear job that there would definitely be a female host. Kim Shillinglaw, the former BBC2 controller, quickly played down these claims at the time, with Evans clarifying days later: "There'll definitely be a female presence on the show and that could well be a co-presenter. It could be two. It could be no co-presenters, and film reporter or a driver..."
Chris Harris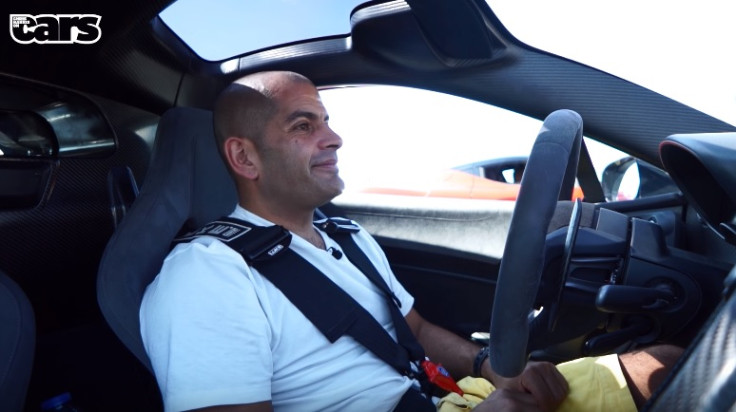 A 41-year-old motoring journalist who has written for a number of major car magazines and currently produces his own YouTube videos, Chris Harris is a long way from being a household name. But remember, that status didn't stop James May and Richard Hammond.
After a number of different ventures failed to take off, Harris spent much of 2015 producing YouTube videos with a budget earned through his account on Patreon, a crowdfunding website where fans can make monthly donations to their favourite unsigned artists and other self-employed creatives.
Harris, who has 126,000 Twitter followers, earned around $4,000 (£2,750) a month through these donations, but on 2 February announced he would be closing the account. "I want to thank everyone who donated and helped me through 2015," he tweeted. "Without your support I wouldn't have made any films. There will be four more films airing over the next few weeks."
Closing this revenue stream would suggest Harris has found himself some other employment, and while claiming this means Top Gear is a big assumption to make, Evans all but sealed the deal a few hours after the LeBlanc announcement with this tweet:
See that bloke two places to Evans's left? That's Harris, down the pub with the Top Gear host and production team. I have very little doubt that he will be involved in the next series.
The BBC is now "close to officially confirming that German motorsport star Sabine Schmitz and motoring journalist Chris Harris will be joining Evans and LeBlanc on the revamped Top Gear", according to the Radio Times, adding Harris and Schmitz will be "the two principal names below Evans... Harris is understood to have already signed up to the show".
One more thing...
A final person to consider is Richard Porter, the former script editor of Top Gear and author of the book And On That Bombshell, written after the show was cancelled. His input played a vital role in the tone and direction of the show.
Although not believed to be employed by either yet, Porter has alluded to being offered jobs by both the BBC for new Top Gear and Amazon for its own motoring show, featuring Clarkson, Hammond and May.
On the day his Top Gear role was announced, LeBlanc tweeted a picture of himself reading Porter's book. A joke purely because the book is about Top Gear, or a clue that Porter is back at the BBC?