Chris Evans has confirmed that the new Top Gear will have at least one female co-presenter but stressed that this will be because of their passion for cars and not "for the sake of it".
Two women, former model Jodie Kidd who presents Channel 5's Classic Car Show and Formula One presenter Suzi Perry are both tipped for the Top Gear female co-host role.
Bookmakers have Kidd as the favourite to fill one of the two co-hosts slots, formerly held by James May and Richard Hammond. The two co-hosts quit the show after Jeremy Clarkson's contract was not renewed when he punched a Top Gear producer in March.
Bookmakers William Hill's spokesman said: "We think Jodie is almost a certainty but the third member of the expected triumvirate looks very open."
BBC said Kidd currently has odds of 1/3, with former motorcycle racer turned broadcaster Guy Martin at 5/2 and Perry, actor Philip Glenister who has also presented Channel 4's show For The Love Of Cars, and former X-Factor's Demot O'Leary all at 4/1 odds.
BBC reported that Perry had appeared "prominently" in the audience of Evan's TV show TFI Friday last week, shortly after he agreed to front Top Gear.
BBC has not said when the replacement co-hosts will be announced but filming on the new series is expected to start in a few weeks.
Co-stars have to be extremely knowledgeable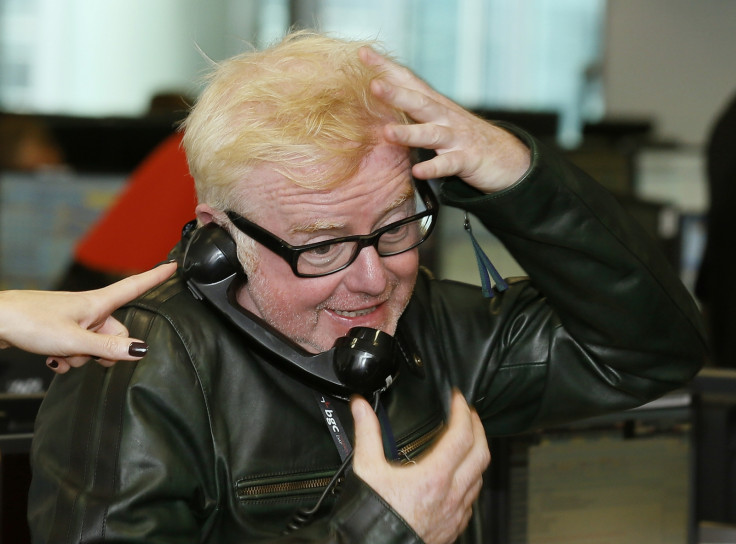 Evans told BBC 5 Live that he wanted his co-hosts to be "extremely knowledgeable about cars … people who have great energy, good timing … who are keen to do things differently."
When asked if one of the presenters would be female, he said: "I can confirm that definitely, 100 per cent."
Earlier, speaking at his Radio 2 breakfast show, he said he had texted Clarkson, Hammond and May before the announcement of his appointment to host Top Gear was made.
Hammond had replied that he "didn't blame him" for taking the job, while Clarkson wished him "the best of luck." Evans said Clarkson then "gave me a piece of advice which I'm not going to repeat on radio."
He also received the backing of Chris Goffey who co-hosted Top Gear in the 1980s and 1990s.
Goffey told BBC Breakfast that Evans was the obvious choice, adding: "Who else in TV is really clued-up about the cars and has got a persona to match Jeremy's?"
So will Top Gear remain the same?
Evans has said that he has started formulating ideas for the show and that they involved "evolution, not revolution."
"The films have got to stay there. They're a crucial part of what Top Gear is," he said referring to the elaborate film sequences that were part of Clarkson's era.
He confirmed that the Star in a Reasonably Priced Car segment would remain, with "bells and whistles" added.