Jeremy Clarkson is reported to be in serious talks with Netflix about fronting a new motoring show that he intends to call House Of Cars, if he is granted the go-ahead by the streaming site.
The name will act as a nod to Netflix's critically-acclaimed original drama, House Of Cards, which stars Kevin Spacey as corrupt and ruthless US congressman Frank Underwood.
The ex-Top Gear presenter was sacked from the hugely successful BBC show back in March when he was found to have physically assaulted producer of the show, Oisin Tymon, in a reportedly unprovoked attack.
Following his dismissal, fellow presenters James May and Richard Hammond announced that they would not be returning to the show without Clarkson and were later reported to have joined in the idea of making a new show.
Despite having a different name, the hosting trio, alongside former Top Gear executive producer Andy Wilman who also left the BBC when Clarkson was dropped, envision the upcoming programme to be essentially the same as Top Gear but are obliged to come up with a fresh, new name because the original title is owned by the network.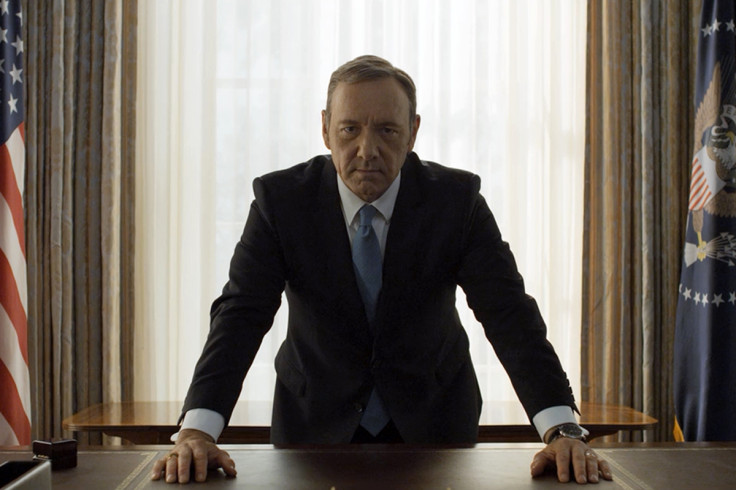 After being spotted meeting with ITV's director of television Peter Fincham last Wednesday (6 May), there have been rumours circulating that the self-made team might also be in discussion with ITV to create the programme. Elaine Bedell, director of comedy and entertainment at the network, was also present at the gathering.
However, sources have revealed that Clarkson may have to reign in his harsh critiques if they were to broadcast on ITV and that it would make more sense for the show to be hosted by Netflix due to the fact it has less limitations than the mainstream channel.
"The headache with ITV is going to be the potential conflicts of interest with advertisers," the source told the Mirror. "What would they do if Jaguar or Volvo had a sponsorship deal but they wanted to berate its latest new car?"
They concluded the interview by stating that "Jeremy doesn't like being told what to do. It could cause huge arguments."