It may sound like a grave confession, especially coming in the wake of the Clarkson, Hammond and May era, but I really like, and always have liked, Top Gear. I also really like Chris Evans and have enjoyed his broadcasting since popular anarchic chat show TFI Friday back in the '90s. So when it was announced last year that Evans would be stepping into the outed Clarkson's shoes, I felt the BBC had made a good decision.
But those are, physically and metaphorically, an enormous pair of shoes to fill. Brand Clarkson and his cronies are a force to be reckoned with. What would Evans do to Top Gear? Would it become like TFI Friday? Would it be live? How will it compare to Amazon's The Grand Tour? And can Top Gear survive without Jeremy Clarkson?
---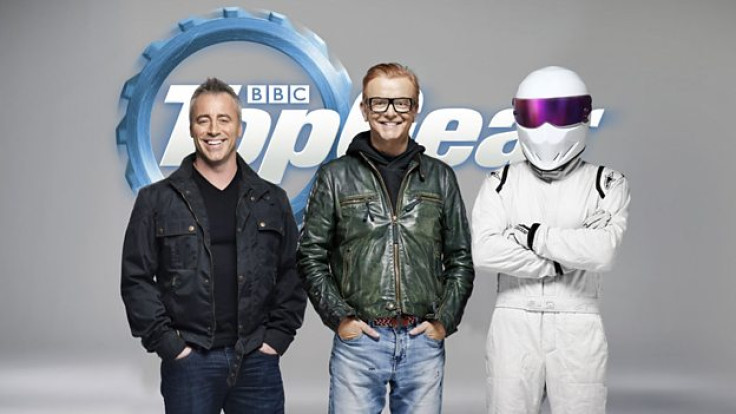 I think (in disagreement with most other journalists, it seems) the Evans era got off to a good yet muted start. No stalling, no tortured clutch, but also lacking in extravagant wheel spin and excitement. I feel Evans and new co-host Matt LeBlanc played it safe and were perhaps overly cautious for the first episode. The last thing they'd want to do is power slide and doughnut their way into a racial slur or anger an entire nation for fun - but maybe it's a shame that Top Gear has lost some of its sharp bite. At least for now.
More positively, I like what Evans and co have done with the studio and its audience. Where before they were drowned in darkness, hidden in the shadows and only pretty young women allowed to be in view of the cameras, the much larger audience is now basked in light and interacted with far more. Evans strolling through the crowd while talking to camera felt like TFI Friday, while a gag early on with the staff of his local Indian restaurant all lying on a car to demonstrate what a tonne of down force looks like, immediately felt like TFI. And of course it led to a catering joke at Clarkson's expense.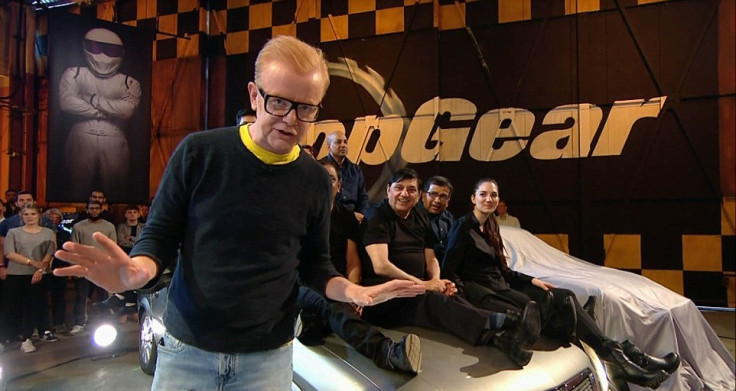 Although references to old Top Gear were surprisingly thin on the ground, despite the original show's general look and feel still being there by the bucket load, Evans quipped about "getting custody" of the Stig, and he stopped LeBlanc from ending with Clarkson's "and on that bombshell" line. The entire episode is clearly meant to be a clean break and a fresh start, but one which is all too aware of what it is and where it came from.
A part of the clean break I enjoyed was the new 'Star in a Car' segment, which replaces a Vauxhall Astra with a rally-specification Mini Cooper, which is driven around a new tarmac and dirt circuit built at the Top Gear Test Track. This week's guests of Jesse Eisenberg and Gordon Ramsay were a strange mix to say the least, but an Evans who perhaps began nervously soon got into his stride during the interview.
With the plugging dealt with quickly (and by them explaining what each other was up to, as on his Radio 2 show), Evans asked about their car history and got the audience to vote on whose was best. It was a surprising and welcome act of democracy in a show which for the last decade had been very much a dictatorship.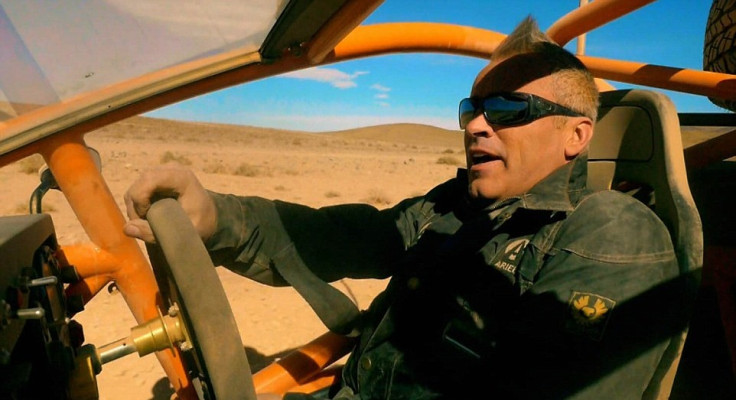 Evans really does excel in these situations, where sticking to a tight script word-for-word isn't necessary. He was much less impressive during his voice-over pieces, however, which made him sound like he was reading something for the first time and lacked the excitement his less formal side is capable of. His voice over script and delivery reminded me a lot of Richard Hammond, who I always felt was the weakest of the old three is this department.
In a weird moment of PR - which was likely lost on much of the audience - the interview with Ramsay revealed that Ferrari is making a convertible version of its LaFerrari supercar. There had been rumours and whispers for a few months, but for the news to be broken here reminds us that manufacturers know how powerful brand Top Gear can be. It was only small, but a nice little exclusive nonetheless.
I thought Matt LeBlanc put in a strong performance. His studio segments were funny and well delivered, his chatting to camera while driving made him seem like a natural and his review of the Ariel Nomad was one which any TV motoring journalist would be proud of. Engaging, amusing and knowledgeable, with the gravity that comes from being such a star, LeBlanc hit the right notes and I hope his position as number two is cemented in the coming episodes and series.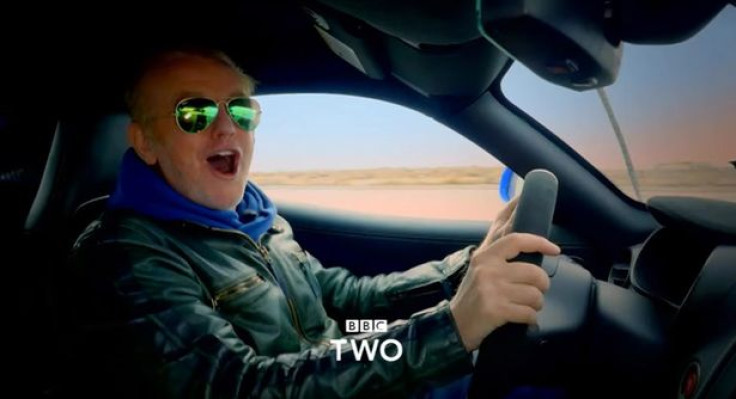 Sabine Schmitz also oozed professionalism while remaining her usual fun self. It's amazing to think her first appearance on Top Gear was over a decade ago, but she still feels today like the natural on camera she was back then. I hope the show - which, let's be honest, was in dire need of a female presence - continues to feature her regularly, but I fear her racing commitments could make this a challenge.
No matter what you thought of Clarkson, Hammond and May, no one could accuse old Top Gear of producing poor quality video. Thankfully the same is still true, and the on-location videos were absolutely beautiful and a shining example of when cinematography takes centre stage. It almost doesn't matter who is presenting when the audio and visual is so expertly composed.
I should quickly address the show's new sidekick, Extra Gear, which broadcasts right after the main event for 30 minutes on the BBC Three website. Presented by newbies Rory Reid and Chris Harris, this is a behind-the-scenes look at Top Gear and is certainly one for the petrol heads rather than a mainstream audience. Both already motoring journalists, they are a good fit for the show and, as brief exchanges of banter revealed, a good fit for each other too. They'll both be joining the main show in future episodes, and for that I can't wait.
Our verdict
Top Gear: Season 23, Episode 1
Top Gear is back. It's different, but not by as much as we thought it would be. It still does what old Top Gear did beautifully, while putting a new spin on an ageing format. The episode felt a bit too long in places, especially during the Evans and LeBlanc road trip to Blackpool in convertible three-wheelers, but it was still an entertaining hour of TV.
I feel this series could appeal more to the car fans than before, with the presenters and crew steering cautiously clear of Clarkson, Hammond and May's boyish antics, at least for now. I'm happy about this, but still, I'm not convinced that a car-centric approach will earn Top Gear the same ratings as before.