Italian police have arrested a top mafia boss who had been hiding since 2011. Antonio Pelle was arrested in his house in Benestare, in the southern region of Calabria, where police found a hideout built between the bathroom and his son's bedroom.
Police said the fugitive remained silent in his hideout until he was discovered. A video of the arrest shows Pelle peeking from the top of a large wardrobe. He is then seen talking to police, climbing down the wardrobe and being handcuffed.
"Fifty of us searched the two-storey villa where Pelle had always lived, but it took a very attentive eye to discover his hiding place," police commander Francesco Ratta said in comments broadcast on TV, according to news agency AP.
Pelle – also known as 'Ntoni Gambazza or La Mamma, the mother – was serving a 26-year-sentence when he escaped from a hospital in the town of Locri in 2011. He had been charged for mafia association and arms and drug trafficking.
"The arrest shows that bosses never move away from their territories," the head of Police in Reggio Calabria, Francesco Rattà, was quoted by La Stampa newspaper as saying.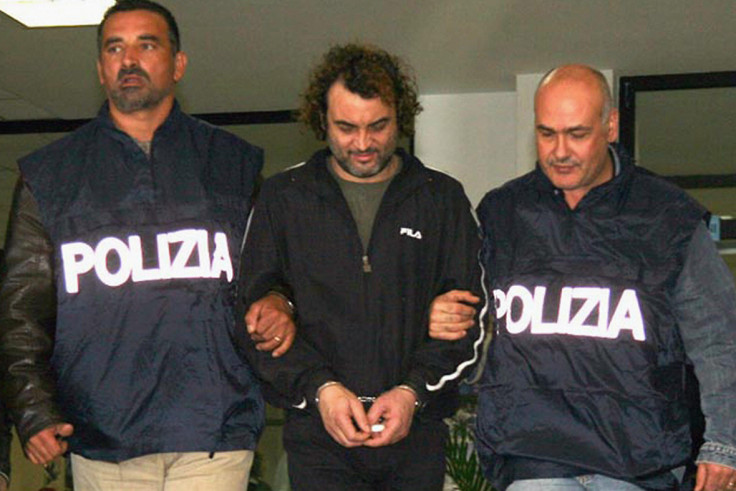 Pelle is known for being one of the most wanted heads of the Calabria-based mafia known as 'Ndrangheta. He is also regarded as the head of the Pelle-Vottari clan, active in the Calabrian town of San Luca.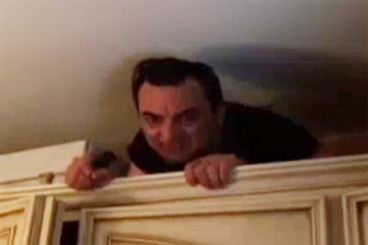 Between 1985 and 1990, he was involved in a turf war among different families over the abduction of pharmacist Concettina Infantino. The tensions culminated with the death of at least 50 people.
Pelle also allied with Giuseppe Morabito, who ran a heroin trafficking business between Turkey and Italy. The pair, together with members of Apulia-based mafia Sacra Corona Unita started smuggling hashish internationally.
Since he joined the criminal organisation, Pelle has been tried 10times and acquitted nine. His son, Salvatore, was arrested in 2007.