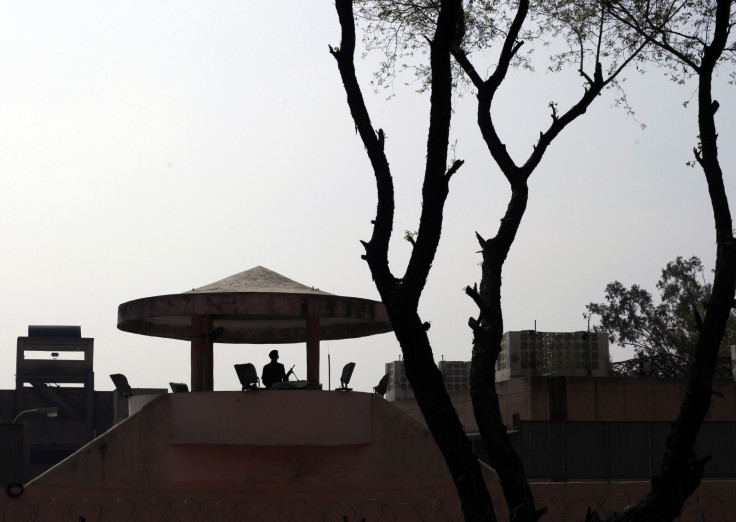 The leader of the Khalistan Liberation Force (KLF), Harminder Singh Mintoo, was caught at a railway station in the capital city of India on Monday (28 November) after he, along with four others, escaped from a high-security prison in the Indian state of Punjab on Sunday morning.
Mintoo, the top separatist leader, was detained at the Nizamuddin Railway station in Delhi when he reportedly tried to contact a relative in the city.
It is believed that he was trying to escape to Goa. Mintoo is currently being interrogated at a special cell office in Delhi's New Friends Colony.
The 49-year-old terrorist, believed to have links with Pakistan's Islamist State (Isis), was arrested in 2014 by the Punjab security forces at Indira Gandhi International Airport on his return from Thailand. He faces charges in a number of cases, including for an attack on Dera Sacha Sauda – a non-profit social welfare and spiritual organization- chief Gurmeet Ram Rahim Singh in 2008.
On 27 November, Mintoo escaped from the prison after around ten men attacked the Nabha jail and freed him and four other inmates – Vicky Gondar, Gurpreet Sekhon, Nita Deol and Vikramjeet Singh.
The assailants came to the Nabha jail facility in four vehicles and stormed the prison, injuring two security guards.
Palwinder Singh Pinda, one of the men involved in the attack, was caught on Sunday evening in the north Indian state of Uttar Pradesh. During the interrogation, he revealed that the jailbreak was actually meant for Gondar, but Mintoo found about the plan and tagged along.
The search for the other four escapees is under way. Neighbouring states, including Punjab, have been put on high alert.