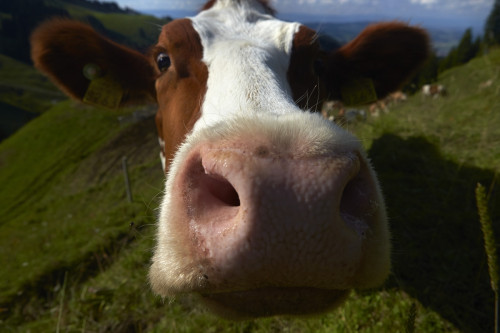 HMRC gets a lot of stick for not collecting enough tax from corporate and wealthy dodgers, but a lot of their time appears to have been spent on chasing this bunch of chancers who didn't file their forms on time.
The tax authority has released its "top ten oddest excuses" for filing tax returns late. Penalties go from £100 for being a day late to 100% of the tax due - or more - for 12 months past the deadline.
"There will always be unforeseen events that mean a taxpayer could not file their tax return on time. However, your pet goldfish passing away isn't one of them," said HMRC's Director General of Personal Tax Ruth Owen.
"If you haven't yet sent your 2012 to 2013 tax return to HMRC, you need to do it online and pay the tax you owe by the end of January. With all the help and advice available, there's no excuse not to."
Here is HMRC's top ten.
1. My pet goldfish died (self-employed builder)
Who knew builders were such sensitive souls? Pet bereavement can be serious, but HMRC thought this excuse was a bit too fishy.
2. I had a run-in with a cow (Midlands farmer)
Talk about milking it.
3. After seeing a volcanic eruption on the news, I couldn't concentrate on anything else (London woman)
She said been traumatised while on holiday in Pompeii during the summer of 79 AD.
4. My husband told me the deadline was 31 March, and I believed him (Leicester hairdresser)
"He also said he was a billionaire astronaut who is fifth in line to the thro...wait a minute..."
5. My wife won't give me my mail (self-employed trader)
"...or my balls back." She also mentioned something about revenge for getting a deadline wrong.
6. I've been far too busy touring the country with my one-man play (Coventry writer)
It's about an honest man's quest to convince a noble and forgiving tax authority not to punish him.
7. My bad back means I can't go upstairs. That's where my tax return is (a working taxi driver)
He'd also left his book of convincing excuses up there.
8. I've been cruising round the world in my yacht, and only picking up post when I'm on dry land (South East man)
#Humblebrag
9. Our business doesn't really do anything (Kent financial services firm)
"...legitimate that I can tell you about without heavily incriminating myself."
10. I've been too busy submitting my clients' tax returns (London accountant)
A masterclass in passive aggression.