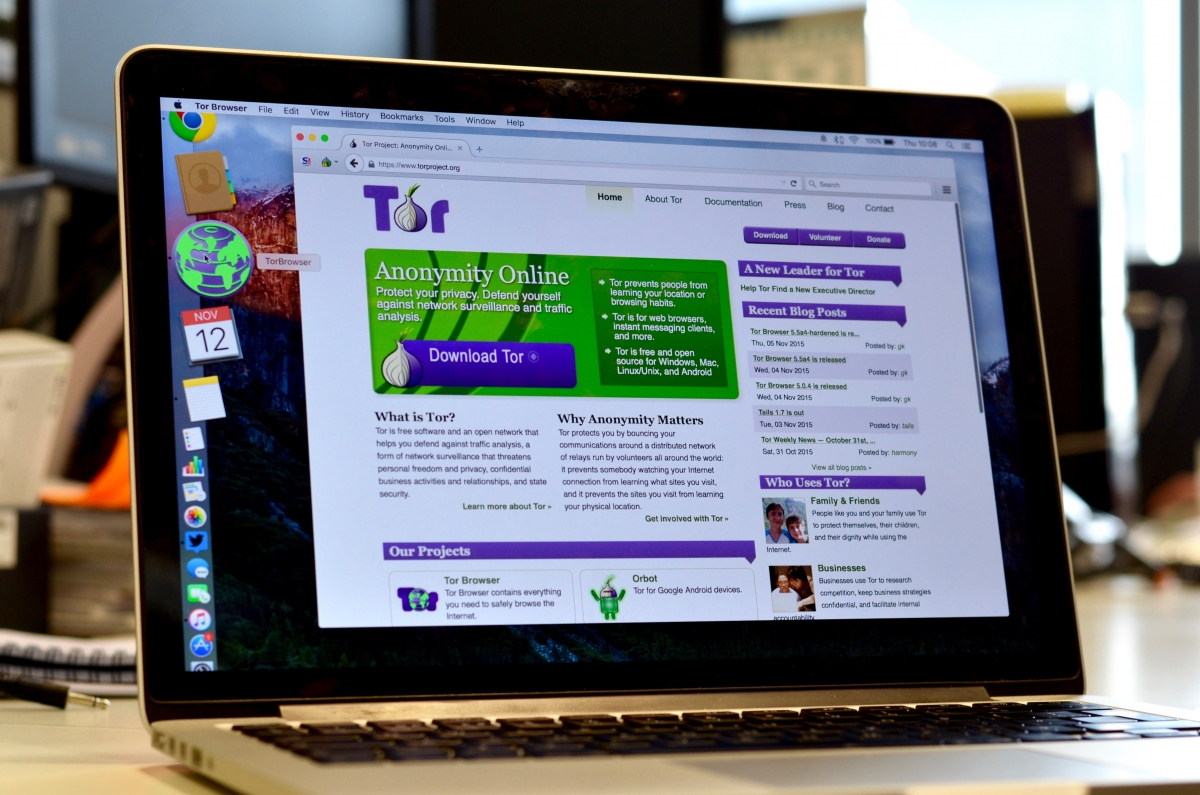 The so-called dark web – only accessible with the use of special software known as "Tor" - is used to facilitate the sale of drugs, weapons and hacked databases. But the co-founder of the network, Roger Dingledine, has denied that it helps criminals to evade detection online.
The software works by pinging a user's true location via myriad computers around the world, meaning internet activity is given an extra layer of anonymity. It is part-funded by the US government, but is frequently exploited for nefarious purposes by savvy cybercriminals.
"I would say that there are bad people on the internet and they're doing bad things, but Tor does not enable them to do the bad things," Dingledine told the BBC in an interview. "It's not like there's a new set of bad people in the world who exist because Tor exists," he added.
Dingledine recently spoke at Defcon 2017, an annual hacking conference in Las Vegas, Nevada.
His keynote came after two major dark web-based marketplaces – AlphaBay and Hansa – were shut down and seized in a global law enforcement operation.
But Dingledine was adamant that Tor itself was not at fault. "I still think that most of the bad stuff on the internet has nothing to do with Tor," he told the BBC. "Most of the bad stuff on the internet is due to huge criminal organisations. There's a lot of crime out there."
In the most recent dark web case to hit the headlines, a British model called Chloe Ayling was kidnapped and held hostage for nearly a week as her abductor allegedly attempted to sell her for €300,000 (£270,710; $353,223) in bitcoin, a popular cryptocurrency.
The culprit initially claiming to be linked to a dark web-based gang known as Black Death.
For those running the Tor Network, however, criminal activity on the platform is outnumbered by more traditional uses. Dingledine told Defcon: "Most people use Tor to safely reach ordinary websites. A tiny fraction of Tor traffic makes up what overhyped journalists call the dark web.
"Yes, there are bad people in the world. And some of them use Tor. But at this point with the millions of people using Tor every day, the average user is the average internet user." According to Dingledine only 3% of users connect to illicit "hidden services" on the network.