Who are the Black Death? Dark web group linked to terrifying kidnap of British model
Police found a note about the group which read: "If you wish, we can kidnap a specific target for your needs".
Italian prosecutors are currently investigating a group known as Black Death, which operates on the dark web, after a man claiming to be part of the organisation kidnapped an English model in Milan and tried to sell her online for €300,000 ( £270,710; $353,223) in bitcoin.
The suspect – identified as Lukasz Pawel Herba, a British-citizen of Polish descent – is believed to have lured the girl with a fake modelling advert.
She was allegedly assaulted, drugged with ketamine, and handcuffed. She was then taken to a farmhouse in the village of Borgial di Lemie, Turin, where Herba allegedly held her hostage for six days in July.
The man eventually freed her and took her to the British Consulate in Milan after failing to sell her online. Italian police arrested him and charged him for kidnapping for ransom.
It is not clear why the girl was released.
She has since spoken about the incident, and said Herba told her he had earned €15 million over five years of selling women, many of whom were destined for Arab countries.
Italian newspaper Corriere della Sera reported the woman – whose identity was not disclosed – was told she could be freed if a ransom of €50,000 (£45,000, $58,000) was paid.
Authorities in Italy, Poland and Great Britain are investigating the case. They believe no ransom was paid for the release of the girl, news agency Ansa reported.
Some reports claimed the model was freed after the abductors discovered she had a two-year-old child, something which goes against the groups' rules that prevent kidnapping mothers.
It is not clear whether Herba was really part of the organisation. However, authorities found a note linked to the Black Death, in which the group explained it was releasing the girl due to its "huge generosity" and her state of being a mother.
The model was told not to inform authorities and talk "about us in bad language and without respect".
What is the Black Death group?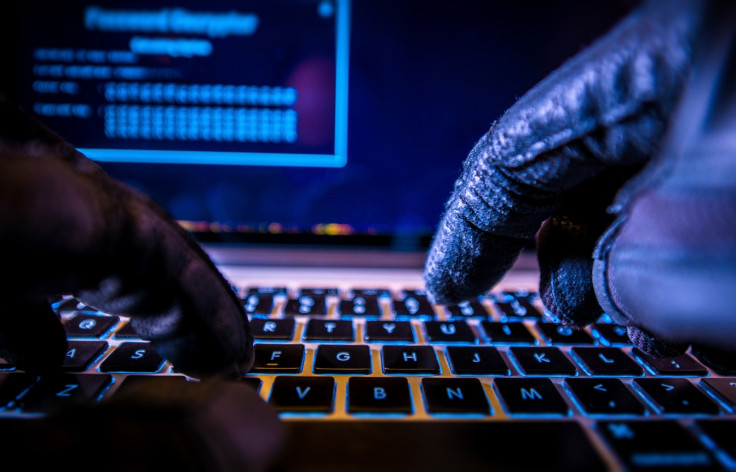 While searching Herba's properties in Milan and Turin, Italian police found a note in which the group explained how and why it abducts women.
"All our girls are set for actions only and are held in Europe. If you wish, we can kidnap a specific target for your needs. Service will be rather expensive, especially for targets outside Europe," read the note.
The group went on to explain it provides the abductees' details – including age, height and weight and whether they have any sexually transmitted diseases – in the profiles it creates when they sell the girls on the dark web.
"Girls can be transported globally, we have contractors for that. EU delivery is free of charge," the note continued.
"Should this be your first action, you will have to be able to prove you know someone who previously dealt with us."
The dark web is a section of the internet where people can engage with each other anonymously. It is often used for illicit activities, including human trafficking, prostitution and sales of weapons and drugs.
Little is known about the Black Death. It is is not clear whether the organisation actually exists, or if it is an online scam.
Italian news site Corriere said Europe police, Europol, has a file on the group, but its existence has not been proven yet.
Vice journalist Joseph Cox investigated on the group in 2015. He engaged with someone thought to be linked to the group and pretended to be a potential customer interested in the services provided by the organisation.
Cox pretended to be interested in buying a trafficked girl whose profile had been put online. It later emerged the advert was fake and the image of the blonde girl – pictured half naked and with her arms tied behind her back – had been taken from a porn website.
"I found Black Death after a link was posted on Reddit. 'Apparently they're an organized crime group that deals in nearly anything, you name it,' the post read," Cox explained.
"After having landed on the site, users are met with a cornucopia of different services: weapons, drugs, bombings, assassinations, new identities, and trafficking. A feed of news updates apparently stretching back years is also listed," he said.
"'Do not contact us just to ask questions,' the site continued. I decided to pose as a potential customer to see what I could learn about these so-called dark web human traffickers.
After expressing his interest in the girl and requesting more photos, he received an email by the owner of the site, asking him how he had come to know about the organisation.
"After keeping the conversation going through emails, I was eventually given a list of detailed instructions for the auction. I was required to pay an upfront deposit to view a livestream of the girls. I asked to be let in at no cost, but this was denied," Cox explained.
At the time, experts told Cox they had doubts about whether the site was legitimate and believed the photos uploaded on it were "probably staged."
Ultimately, the journalist concluded it was not possible to ascertain whether the group existed or not as more information was needed.
© Copyright IBTimes 2023. All rights reserved.