The Tory government's plans to scrap the Human Rights Act and replace it with a Bill of Rights will effectively turn Britain into a dictatorship, according to civil rights groups.
Justice Secretary Chris Grayling announced if the Conservatives win next year's general election, it will pull out of the European Court of Human Rights (ECHR), meaning British judges and politicians would not have to consider Strasburg court rulings when coming to decisions.
Under the new plans, the use of the Human Rights Act would only apply to the "most serious cases" and will no longer apply in "trivial" decisions.
People who do not fulfil "responsibilities in society" would also not be able to claim qualified rights in their defence in a British court. The Conservatives said the new proposals would apply "common sense" rulings and stop foreign suspected criminals from using the Human Rights Act to fend off deportation.
The deportation of radical Muslim cleric Abu Qatada to Jordan was heavily delayed at a cost of millions of pounds to the taxpayers due to the ECHR rulings.
Grayling said Britain can no longer accept the "mission creep" by European courts, with their laws being extended on issues, such whether prisoners should have to right to vote in the UK or not.
He added: "What we have effectively got is a legal blank cheque, where the court can go where it chooses to go. We will put in place a provision that will say that the rulings of Strasbourg will not have legal effect in the UK without the consent of parliament."
The proposals have come under heavy criticism from human rights lawyers and civil rights groups, arguing the new laws would mean the government would get to "pick and choose" whose rights would be protected.
Andrea Coomber, director of justice, said the new proposals set a precedent for countries like Russia to also set their own Human Rights laws.
She said: "The Human Rights Act gets the balance right between protecting our rights and preserving parliamentary sovereignty. Parliament isn't right 100% of the time, as ID cards, control orders and DNA databases remind us. If we give our parliament the right to a 'pick and mix' approach to human rights standards, we send the message that that is also OK for the Duma.
"If the rule of law is tempered by the popular majority, it becomes no real rule at all.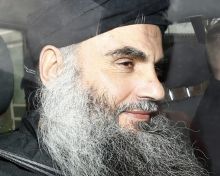 "Talk about this kind of British Bill of Rights might be good politics, but it's unnecessary and dangerous for our constitution."
Shami Chakrabarti, director of Liberty, added: "As legally illiterate as politically provocative, this plan would gamble with our fragile Union and put us in breach of international law.
"This so-called British Bill of Rights would diminish everyone's freedoms and make government even less accountable in the future."
Tim Hancock, campaigns director of Amnesty UK, said these types of changes to Human Rights Laws are something you would expect from a country like Belarus, Europe's "last remaining dictatorship".
He added: "This is electioneering on the backs of Europe's most vulnerable.
"Under these plans human rights would be reserved for only those people the government decides should get them. This is a blueprint for human rights you would expect from a country like Belarus.
"We should all be worried when politicians try to set themselves above the law."
Labour's Shadow Justice Secretary Sadiq Khan also said leaving the ECHR would put "Britain in the same bracket as Belarus," and accused David Cameron of "pandering to UKIP" instead of considering the best interests of the people of Britain.
He added: "The truth is that our courts have been free to interpret rulings by the European Convention on Human Rights for 50 years – the Human Rights Act did nothing to change that fact."
Simon Hughes, the Liberal Democrat Justice Minister, said: "The Conservatives don't care about the rights of British citizens, they care about losing to UKIP. These plans make no sense – you can't protect the human rights of Brits and pull out of the system that protects them."