The Tories used Priti Patel's ethnicity as a political gambit and it's going to haunt them
Priti Patel is the full hamper of right wing goodies.
When my phone rang on Wednesday (8 November), it was a brusque, dauntingly smart BBC researcher wanting to talk about Priti Patel, the International Development Secretary, who had gone on 'holiday' to Israel and had met various very important people, including PM Benjamin Netanyahu.
Her companion was Lord Polak, a busy, busy Zionist who led the influential Conservative Friends of Israel for a very long time. There was even a visit to a military hospital in the Golan Heights, illegally seized from Syria by Israel in 1967.
Patel was in deep trouble. Prime Minister Theresa May apparently knew nothing about any of these freelance activities of a member of her cabinet. The media and political classes were hyper-excited as the recalcitrant Secretary of State was summoned back from Uganda where she had gone on official business.
Would I, asked the caller, be available for a particular programme later that day? Yes. Then, after a rather tortuous conversation, I was asked how I, an Asian woman, would feel if a female Asian cabinet minister was replaced by a white man in a reshuffle? Identity, I replied, is only the beginning. Patel had to go.
I would back the sparky Tory Remainer, Anna Soubry. Or better still, that nice Dominic Grieve QC, white, privately educated, Oxbridge. He's more my kind of guy than Patel, grammar school, Keele University. They didn't have me on the programme. Fair enough I guess.
As I write, Penny Mordaunt, another Brexiter, has got the International Development job.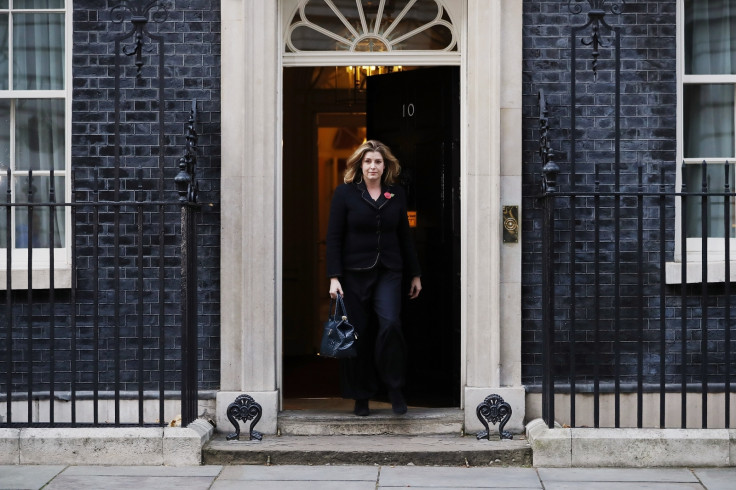 There is no natural ethnic or gender bond between people who share physical characteristics or even cultural backgrounds. Why would there be? Why should there be? To assume that is insidious stereotyping and a denial of individuality.
Women and minorities must get into institutions and gain power. But they must be prepared to be judged and criticised along the way. Loyalties have no place in public life.
I seriously disagree with almost everything the puffed up Patel believes, does and has done. She backs capital punishment, does not really support same-sex marriage, is a proxy Zionist, is close to Indian PM and Hindu nationalist Narendra Modi, and worked as a lobbyist and PR guru for British American Tobacco which is pushing hard to increase sales in developing countries.
Her father came here from Uganda as did I. He stood as a Ukip candidate in a local election in 2013.
Look at Patel's voting record and you can see why she's been described as 'the female Norman Tebbit'. Her votes have consistently been against proposed equality and human rights laws, against the rights of settled EU migrants, against investigations into the Iraq war and for all austerity measures, tighter immigration controls (which never are tight enough for this daughter of a migrant), for big business interests and so on and on. She is the full hamper of right wing goodies.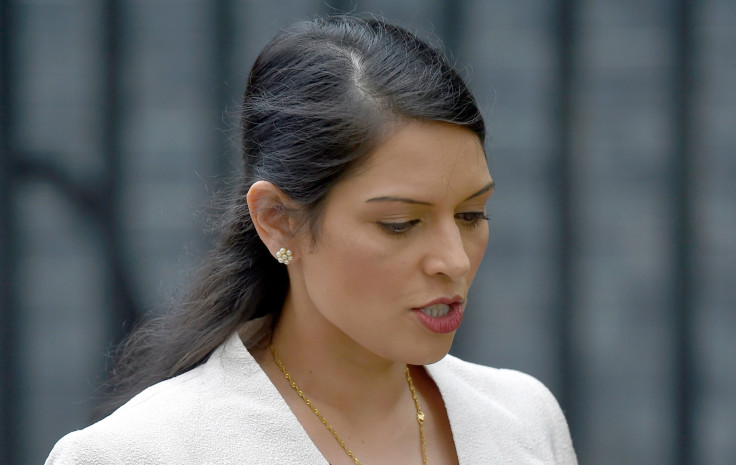 But here's an aspect of this 'resignation' that few have thus far picked up. It is again about ethnicity and loyalty. In 2013, David Cameron made Priti Patel the first ever 'Indian Diaspora Champion'. He wanted a more dynamic relationship between GB and India, the economic powerhouse.
The favoured Patel was to build that big bridge and also encourage more Asians to support or join the Conservative party, which had a white image problem. In one stroke, Cameron achieved both objectives.
I know several British Indians who switched from Labour to the Tories after Patel was given this role. In India they saw this is as a proud moment and a symbol of multiracial Britain where individuals of Indian heritage were gaining real political clout. For the ruling BJP party, Patel is a Hindu heroine and their representative in our parliament. Think of this as political globalisation.
Then there is Brexit. Patel, an uncompromising leaver, has told Indians that after Britain leaves the EU, migration for them will get easier, 'curry houses will be saved' because cooks will be able to enter the UK, and both nations will boom and prosper.
Her audience loved those messages. My Indian contacts tell me business people, Indian newspapers and TV channels are now dismayed that their favourite Indo-Brit has been demoted.
One of them, a seasoned journalist, warned: "They see this as typical British double-dealing and racism. Boris Johnson, who does really bad things, is kept on. Patel is kicked out because she is brown. Also remember, Modi and Netanyahu are hugging and kissing. Both governments are allies against Muslims. So they can't see what she did wrong. Johnson should stay away for now. He will find too much hostility. Two wealthy Patels have already decided not to do business with 'Blighty.'"
The deposed Indian Diaspora Champ knows all this for sure. The Tories used her ethnicity. That tactic will now come back and bite them.
© Copyright IBTimes 2023. All rights reserved.