Torrential rain in northern China has killed at least 150 people and driven hundreds of thousands more from their homes, according to state media reports. It's the latest in a series of storms across the country this summer which have killed hundred of people.
In the northern province of Hebei, at least 114 people have died in this bout of rain, with another 111 so far reported missing, following floods and landslides, the Xinhua state news agency has said.
It quoted the Chinese civil affairs department, which believes nearly 53,000 homes in the province have collapsed in the extreme weather conditions. People in the city of Xingtai, where 25 people have died, are believed to be demonstrating against the government for failing to warn them of the dangers of floods.
So far 8.6 million people have been affected by the flooding, according to local reports, with upwards of 300,000 forced to leave their homes.
Meanwhile, in Henan, a central province, 15 people have been killed with eight more missing, and 72,000 people were displaced from their homes, of which some 18,000 have been damaged by thunderstorms and very high winds.
Estimates of deaths, displacements and building collapses are continually being rounded up, meaning further deaths and missing persons should be expected.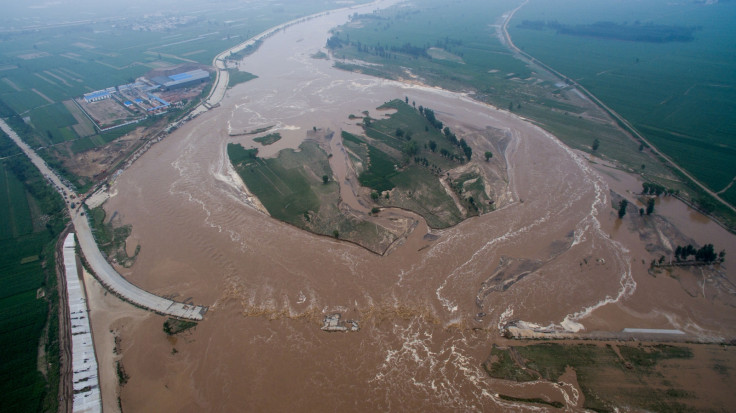 The Ministry of Civil Affairs previously reported that a total of 19 people died in Guizhou province, some of whom were in the major city of Chongqing, between Tuesday and Friday.
China as a whole has been rocked by unseasonably terrible weather this year. The central bank has said it will provide financial support for the affected areas, which have lost 1.5 million hectares of crops – at a cost of ¥20bn (£2.28bn, $13.3bn). Power lines and transport links have been hit very hard by the weather conditions, and the army has been deployed to rescue people stranded by rising floodwaters and deliver supplies, using helicopters.