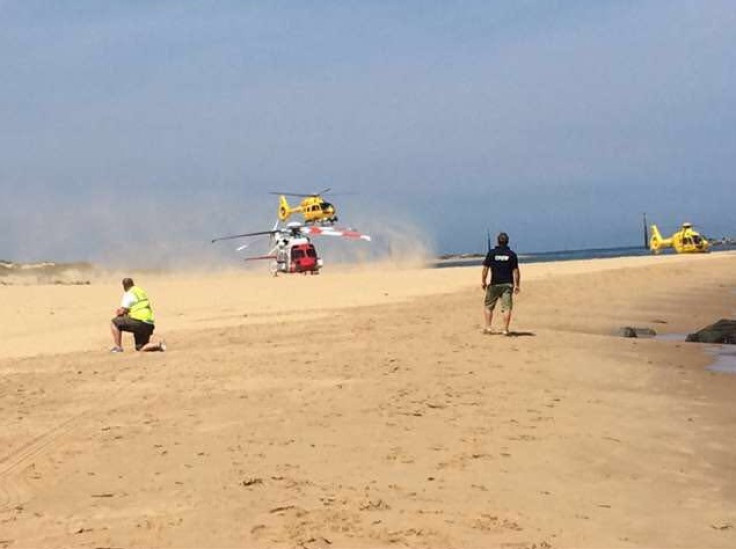 A 54-year-old swimmer has died and another swimmer remains in "serious condition" after four people were caught in a rip tide off the Norfolk coast. The incident happened in Sea Palling, 19 miles north of Norwich, at around 11.44am on 23 July.
According to reports, four swimmers got caught up in the riptide with up to 10 people in the water at trying to help those in trouble. Two people managed to get to the shore without help while the other two were helped by bystanders.
The 54-year-old male swimmer died. Another, aged 26, was airlifted to the Norfolk and Norwich University Hospital and remains in a serious condition.
A number of emergency vehicles attended the scene including three land ambulances, two air ambulances, and the Humber Coastguard rescue helicopter. Three local coastguard teams were called to the beach along with two RNLI inshore lifeboats.
An HM Coastguard spokeswoman said: "We want people to come to the beach and enjoy our glorious summer, but please, please take care. The thoughts of all the emergency services are with the family and the relatives."
A witness who saw what happened from the beach used the Twitter handle 'NR2' to write: "Never seen so many emergency response vehicles in my life, coast road to sea palling, stay safe out there."
Members of the public pulled them out of the sea, the RNLI told to the BBC. Tim Ash, from the RNLI, said the four men got "into difficulties" about "800m away from the lifeguarded area".
He said: "Two of the lifeguards were on the shoreline and they ran down – when they got there the four casualties were all on land. A 26-year-old male… and a 54-year-old male were not breathing.
"Both had been pulled out by members of the public. The other two casualties – a 16-year-old boy and a man in his 20s – got out under their own power and didn't need assistance."