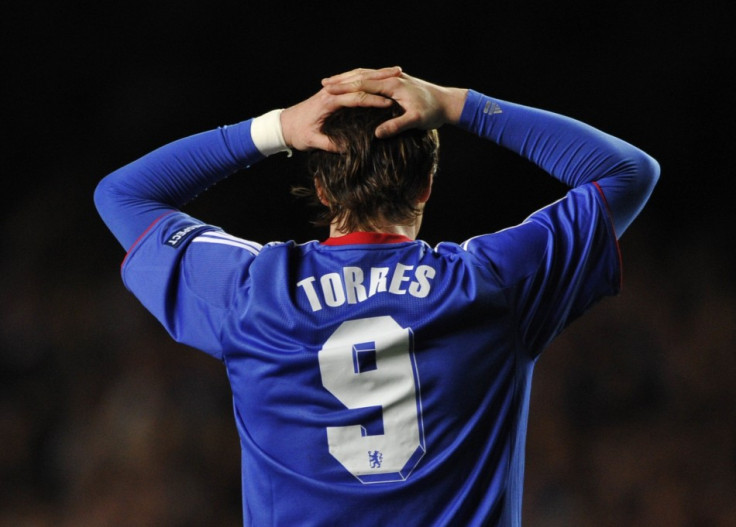 England legend Jimmy Greaves has criticised Chelsea for spending £50 million on Fernando Torres, claiming the Spaniard was never worth all that much money even in his glorious pomp for Liverpool.
Chelsea broke the British transfer record in January when they paid their Premier League counterparts, Liverpool, £50 million for the then prolific Anfield star.
Despite carving out a reputation as one of the most prolific goal-scorers in Europe during his Liverpool career, Greaves intimates £50 million was never a fair reflection of the striker's talents even though he scored 65 league goals in just over 100 games at Anfield.
Given the lavish expenditure by Chelsea on the World Cup winning star earlier in the year, Greaves now fears Torres must suffer on the periphery of Andre Villas-Boas' squad because the Blues are hardly likely to jettison the high-profile player they signed from their rivals Liverpool on deadline day at the turn of the year.
"He may be a World Cup winner, raking in £200,000 a week, but I cannot help feeling sorry for Fernando Torres." The former England international told the Sunday People when commenting on the Chelsea striker's dramatic loss of form. Since his move from Liverpool.
"You have to wonder whatever next for a player who cost £50million - and, yes, I'm already talking about his Stamford Bridge career in the past tense.
"This is what happens when a billionaire foreign owner decides to sign a player on a whim, without consulting his manager."
The 1966 World Cup winner continued: "As it is, Torres is left in limbo under a new manager who doesn't fancy him and appears to be doing well enough without him.
"It no longer even seems much of an issue if the most expensive player in British football history doesn't start a match - it's simply expected."
Greaves believes Chelsea were foolish to offer Liverpool that much money in the latter embers of the January transfer window, even though he believes the 27-year-old still has plenty to offer.
"Torres was never worth all that money even at his peak and, although only 26, he was past his best when he signed for Chelsea." The Tottenham icon said.
"But he still has plenty of attributes and could do a decent job for a decent team.
"He just doesn't have that extra yard of pace or the special sharpness that separates the greats from the merely very good players."
While some have suggested the former Liverpool star has suffered under the weight of expectation inevitably placed on Chelsea's record signing, Greaves believes Torres is more likely to suffer because he will not be allowed to leave Stamford Bridge.
Despite thriving at Liverpool, Greaves believes Torres may now be best remembered in England as one of the biggest flops.
Greaves added: "I don't believe footballers are ever really weighed down by their price tags - it certainly never bothered me when I made a couple of British transfer-record moves.
"But when a club has paid well over the odds for you, they are hardly likely to sell you at a massive loss, and that means Torres could have to see out a substantial part of the remaining four years of his contract before he is let go.
"Perhaps there will be a loan move in a year or so, then maybe a cut-price switch to Spain a little further down the line.
"Torres seems destined to be remembered alongside the likes of Justin Fashanu at Nottingham Forest, Garry Birtles at Manchester United and Steve Daley at Manchester City, three of the first £1million footballers - all of whom flopped badly."