#TorStrike calls for full blackout in protest against Appelbaum investigation and 'CIA hires'
Protest calls on anyone with links to intelligence agencies to 'sever all ties' with Tor.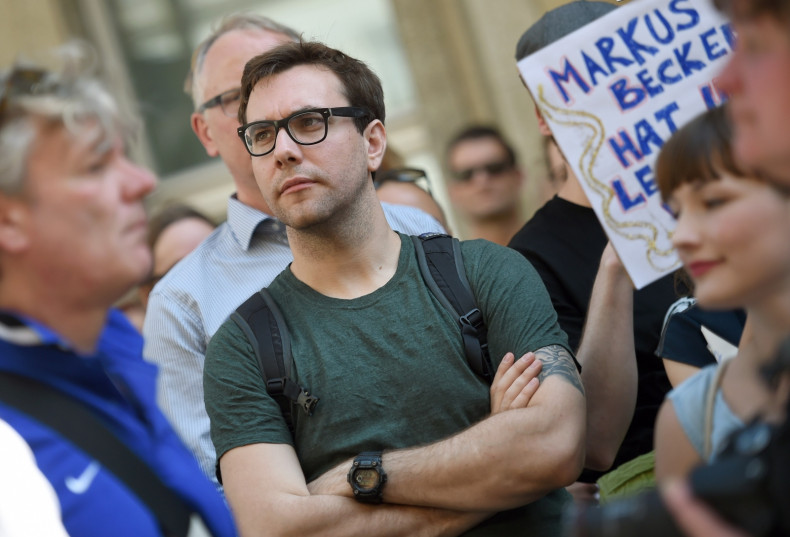 A statement has surfaced online reportedly written by disgruntled privacy advocates calling for a 24-hour blackout of the Tor Network. This is in protest against the handling of a sexual misconduct investigation into prominent community member and digital activist Jacob Appelbaum.
In a statement initially posted to GhostBin and since circulated on social media platforms, the Tor Strike – as it has been labelled – makes a number of demands on the recently-announced board of directors and users of the anonymity network around the world.
"Please join our 24-hour Tor blackout on Thursday, 1 September 2016. Use your local time or UTC+02:00," the statement reads. It pleads for users of Tor to not use the platform and urges developers to shut down or stop working on its infrastructure.
Alongside the Appelbaum case, the statement highlights recent controversy over the hiring of a former intelligence agency official by The Tor Project – a non-profit organisation set up to oversee the management of the network and maintain its security.
"Tor can no longer be trusted after #jakegate / #torgate and hire of CIA," the statement continues. "Its sinking credibility is putting people at risk. We hope it can be healed and regain trust with mass action. A short blackout may hurt in the short term, but save Tor in the long term. It will also allow dissenting voices to be heard.
"In a series of 16 demands, the strike action notice called for the resignation of current executive director Shari Steele and for all newly elected members to "reveal their connection to the Appelbaum investigation."
In demands focused on the hiring policies of those working on the development of Tor, it calls on anyone with links to intelligence agencies to "sever all ties" with Tor and its related groups.
What is Tor?
"The Tor network is a group of volunteer-operated servers that allows people to improve their privacy and security on the Internet. Tor's users employ this network by connecting through a series of virtual tunnels rather than making a direct connection, thus allowing both organisations and individuals to share information over public networks without compromising their privacy."
"This includes anyone who introduced intelligence workers or people with security clearance in the Five Eyes countries, current or former," it continues. "We know from IRC logs that Tor Project staff knew of a CIA hire on at least one occasion and kept it secret. Some advocated for the hire, at length."
The social-media reception to the strike notice has been overwhelming negative. "Don't fall for #TorStrike scam," tweeted software developer Kitty Hundal. "Just a lame attempt to deflect attention away from the exposures of Tor accusers [and] to inflame."
"I agree with the reasons some of you want #torstrike," wrote information security expert Marie Gutbub, who recently publicly criticised the Tor Project for its probe into Appelbaum. "But please remember that you will harm @torproject users worldwide if you do this."
Meanwhile, prominent privacy researcher Sarah Jamie Lewis wrote: "If you want to make the anonymity space better: increase the diversity of funding (and the funds!) to multiple independent [organisations]. Anonymity networks have real problems, more research and funding will actually fix things."
Previously, the Tor Project released an official report 'confirming' accusations against Appelbaum, who has previously worked with whistleblowing outfit WikiLeaks. Executive director Shari Steele released a statement noting that many people had spoken out about "incidents of being humiliated, intimidated, bullied and frightened" by the former researcher.
"Several experienced unwanted sexually aggressive behaviour from him," she added. "Some of those incidents have been shared publicly, and some have not. The investigation also identified two additional people as having engaged in inappropriate conduct, and they are no longer involved with the Tor Project."
According to Gizmodo, more information on the results of the inquiry were handed exclusively to the New York Times.