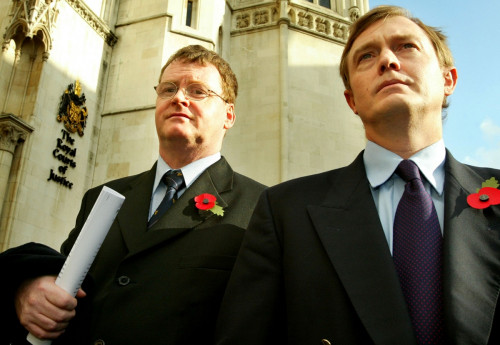 The European Court of Human Rights has ruled that four Britons who were allegedly tortured in Saudi jails cannot sue the Gulf kingdom in the courts of England and Wales.
The men, whose campaign for justice spans more than a decade, claimed that they were beaten, subjected to sleep deprivation and rape and forced to take mind-altering drugs after they were arrested in connection with a terrorist bomb in the capital of Riyadh in 2000.
Ron Jones, Alexander Mitchell, Bill Sampson and Leslie Walker initially brought their claim for compensation to the UK courts in 2002 after they were released but the application was rejected on the grounds that the Gulf country and its officials enjoyed state immunity.
A separate claim by Mitchell, Sampson and Walker was struck out for the same reason in 2004. The House of Lords upheld the immunity defence in 2006 and the men submitted a petition to the court of human rights arguing that they had been denied their right to access to justice under Article 6 of the Convention of Human Rights.
But the judges ruling on the peition have declared: "The court is satisfied that the granting of immunity to the state officials reflected generally recognised rules of public international law."
"[Granting] immunity to the state officials in the applicants' civil cases did not therefore amount to an unjustified restriction on the applicant's access to a court.
"There has been no violation of Article 6 of the convention [a right to a fair trial] in this case. However, in light of the developments in this area of public international law, this is a matter which needs to be kept under review."
The victims allege that they are still suffering severe psychological and physical harm from their experiences.
After the explosion, Jones, a Scottish tax accountant, was rushed to hospital for treatment and then taken away by the Saudi secret police – with his hospital gown still on. He said he was kept in solitary confinement, shackled, beaten on the soles of the feet and hung from a wall bracket.
He was released after 67 days.
Mitchell, an anaesthetic technician, Sampson, a marketing consultant, and Walker, a housing manager, said they were forced to confess to the bombings on television. The three endured torture and solitary confinement before they confessed to acting as spies under orders from the British government.
A Saudi court sentenced Mitchell and Samson to death after a secret trial and sentenced Walker to 18 years in prison. They were eventually released after worldwide protests.