Only days away from the release of the the Conservative Party manifesto, relations are reportedly souring between the prime minister and the chancellor and their teams over policy differences.
Downing Street aides are said to be angered by Philip Hammond effectively committing Theresa May to ditch a promise not to raise income tax, VAT or national insurance.
There are also reports of division over May's proposed intervention in the energy market with caps on prices, which Hammond had initially opposed, although an aide to the chancellor insisted he was behind the move the party says will reduce bills by an average of £100.
Central to the rift between Downing Street and the Treasury was the Budget in March in which Hammond had to backtrack over raising national insurance for the self-employed.
The Times reported that one of May's close advisers, Nick Timothy, was angry that Hammond had watered down a free-schools building project and he was also unhappy at briefings, blamed on Hammond's aides, that Timothy was economically illiterate. However, the pair apparently do agree on wanting an end to the pensions triple-lock of David Cameron's government.
But it was said to be Hammond's criticism of Cameron's pledge not to raise the main rates of tax that really angered Number 10, with one source telling the Times: "There was a lot of swearing and angry phone calls". Hammond later said that ending the so-called tax lock pledge has not been finalised.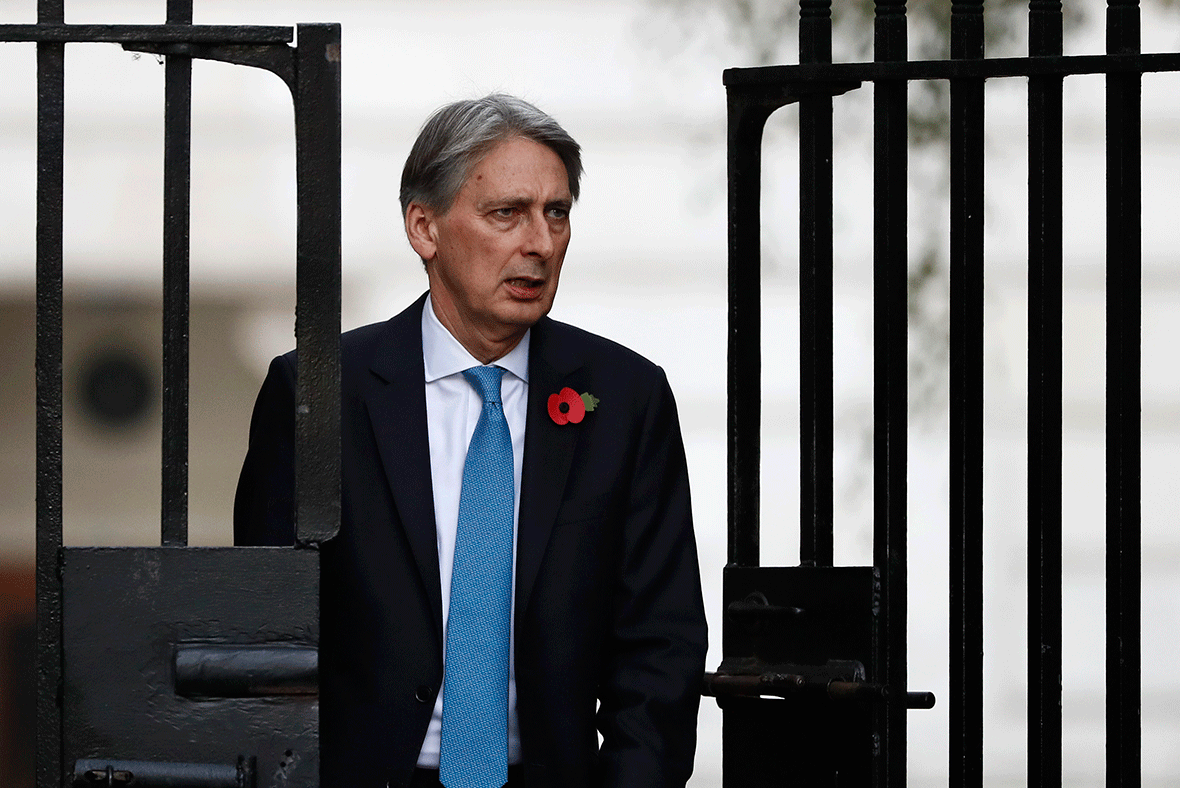 However a Conservative campaign source dismissed the Times story, saying: "We don't recognise these characterisations that are little more than incorrect Westminster tittle-tattle."
Meanwhile, the prime minister pledged to raise Britain's defence budget until 2022, which would commit the government to increase spending by 0.5% above inflation throughout the next parliament. This would be welcomed by the armed forces.
"Under my leadership the Conservatives will ensure that the brave men and women of our armed forces have the equipment and resources they need to keep our country safe and that we meet our obligations to the world," May said.