Amid the Brexit furore Andrew Rosindell, the Conservative MP for Romford, London, has demanded an end to the "humiliation" of the UK passports having burgundy covers.
With the UK now set to leave the European Union in 2019 after Prime Minister Theresa May triggered Article 50, some Eurosceptics want the UK passport to return to a blue cover, instead of its current burgundy.
"The restoration of our own British passport is a clear statement to the world that Britain is back!" the Press Association quoted Rosindell as saying. "Our British identity was slowly, but surely being submerged into an artificial European one that most Brits felt increasingly unhappy about."
Most European Union passports are burgundy.
"The humiliation of having a pink European Union passport will now soon be over and the United Kingdom nationals can once again feel pride and self-confidence in their own nationality when travelling, just as the Swiss and Americans can do.
"National identity matters and there is no better way of demonstrating this today than by bringing back this much-loved national symbol when travelling overseas."
Michael Fabricant, the Tory MP for Lichfield, has also backed Rosindell's demand, tweeting: "Don't know about £500m, but every five years passports are changed for security. Cost of making 'em blue instead of EU red = £0."
Making of a passport
The old blue British passport first came into use in 1920. It was superseded by the European Union machine-readable passport in 1988.
The UK passport is routinely redesigned every five years for security reason, including adding new counterfeiting technologies. The current contract for the passport design lasts until 2019.
The Home Office put the £490m contract to redesign and produce the new passport out for tender in October 2016, via Ted – the European Union's electronic tendering journal.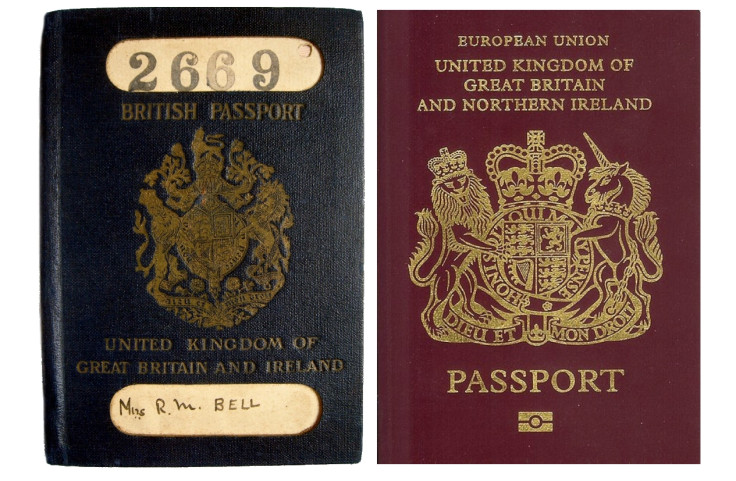 The current UK passport, which was unveiled two years ago, was designed by the international firm DeLaRue. This company is responsible for making more than 12 million passports a year, and also designed 40% of the world's banknotes, including the Bank of England's new plastic £5 note.
Although the design of passports used in European Union countries have common features – including the now controversial burgundy cover; Croatia's passport has a dark blue cover – there are no rules on what the passport should look like. However, EU countries, except for the UK and Ireland, are required to contain a microchip holding biometric information such as fingerprints.
Reactions to the news about the potential new blue passport was met with skepticism to outright anger on social media.