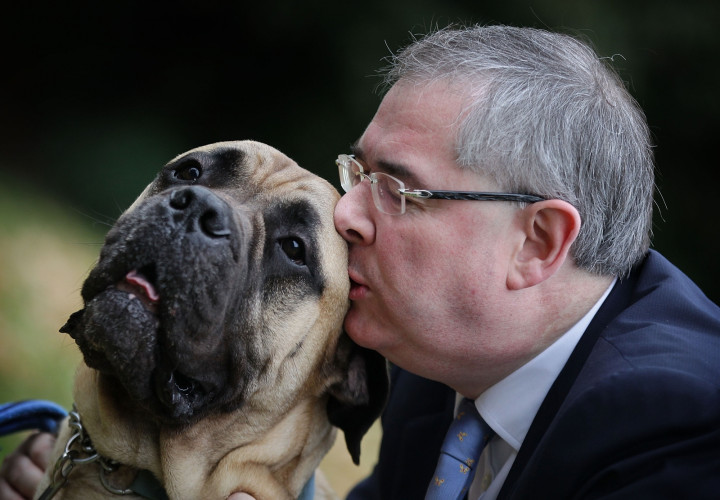 An MP has been accused of "bunking off" parliament by raking in hundreds of thousands of pounds doing legal work.
Conservative MP Geoffrey Cox has earned so much as a barrister since September last year, that his annual tax bill is bigger than his entire Westminster salary.
Critics have called on constituents in Torridge and West Devon to "fire" Cox, whose outside earnings in commercial law make him the top-earner from work - as opposed to investments - out of all MPs.
Figures show Cox devoted 1,130 hours to his professional work since 1 September 2013, which his critics say should have been spent serving constituents. The six commercial cases he took on made him £452,545 - the equivalent of more than £400 an hour. In total after tax, it added almost £35,000 on top of his monthly MP's salary.
Pressure group Spinwatch condemned Cox's out-of-Westminster activities. Director Tamasin Cave said: "He's not just moonlighting – he seems to be bunking off work as an MP to focus on his other job as a barrister.
"If I was one of his constituents, I would want to fire him. Being an MP is a serious job but he doesn't seem to regard it as such."
Defending his decision to divide his time between legal work and serving constituents, Cox said the national Exchequer benefited from his activities.
"My outside work is professional consultancy work as a Queen's Counsel. On average I spend around 15-20 hours per week on this, the majority of which is done at weekends or during parliamentary recesses", he said.
"Each year, I pay income tax back to the public that exceeds my gross salary as an MP, while I still work average 50- to 60-hour weeks in and for the constituency."