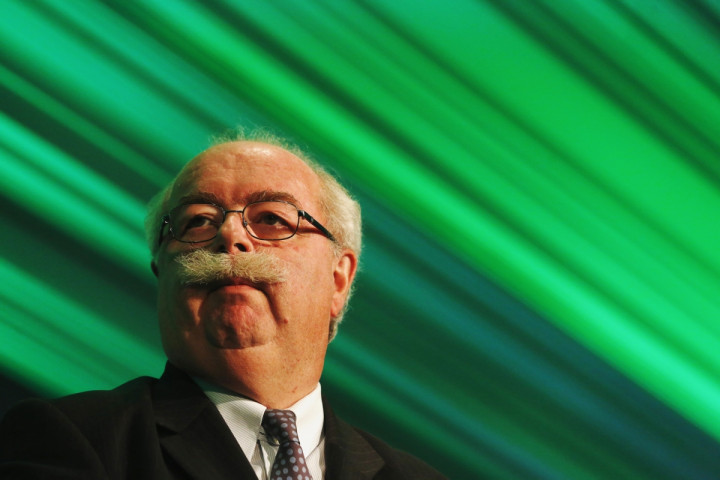 Christophe de Margerie, CEO of French oil major Total, has been killed in a plane accident in Moscow.
"Tonight, a plane crashed when it collided with a snow-clearing machine. Three crew members and a passenger died," an airport spokeswoman said.
"I can confirm that the passenger was Total's head de Margerie."
Total confirmed its CEO's death in a statement.
"Total confirms with deep regret and great sadness that Chairman and CEO Christophe de Margerie died just after 10pm (Paris time) on October 20 in a private plane crash at Vnukovo Airport in Moscow, following a collision with a snow removal machine," the company said.
"The thoughts of the management and employees of the Group go out to Christophe de Margerie's wife, children and loved ones as well as to the families of the three other victims."
The jet was set to fly to Paris. The three crew members were all French.
De Margerie, 63, joined the French oil group in 1974 after his graduation. He served in several positions at the firm before becoming CEO in February 2007.
de Margerie joined the group after graduating from the École Supérieure de Commerce in Paris in 1974. He served in several positions in the group's finance department and exploration & production division. He became president of Total Middle East in 1995 before joining the group's executive committee as president of the exploration & production division in May 1999. He then became senior executive vice president of exploration & production of the new TotalFinaElf group in 2000. In January 2002 he became president of the exploration & production division of Total. He was appointed a member of the board of directors at a shareholders' meeting held on 12 May, 2006 and became chief executive officer of Total on 14 February, 2007. He was appointed chairman and chief executive officer of Total on 21 May, 2010.
Total is France's second biggest listed company, with a market value of €102bn ($130bn, £80.8bn), and is the fourth largest oil and gas company in the West behind Exxon, Royal Dutch Shell and Chevron. It is also one of the top foreign investors in Russia.
De Margerie earlier argued Europe should maintain its energy relationship with Russia amid the conflict in Ukraine.
"Can we live without Russian gas in Europe? The answer is no. Are there any reasons to live without it? I think – and I'm not defending the interests of Total in Russia – it is a no," he told Reuters in an interview.
"Russia is a partner and we shouldn't waste time protecting ourselves from a neighbour ... What we are looking to do is not to be too dependent on any country, no matter which. Not from Russia, which has saved us on numerous occasions."