Mercedes could be in for a difficult evening when the Formula One juggernaut travels to Singapore for the 14th race of the season, according to the team's motorsport boss Toto Wolff.
The Silver Arrows team have struggled in high downforce tracks like Monaco and Hungary this season with Ferrari winning both times.
Despite winning at the street circuit last year, Mercedes are aware that Ferrari and Red Bull Racing will be close challengers again this year and with the Italian team showing a marked improvement in tight and twisty circuits they will be the favourites going into the race in Singapore. It was in 2015 that Mercedes had a dreadful experience handing Ferrari the win despite dominating all the races during the campaign.
Wolff, however, is not writing off Mercedes' chances and revealed that they have made considerable improvements to their car to understand their shortcomings in high downforce circuits. They were comfortably beaten by Ferrari in Monaco, but showed good pace relative to the scarlet cars in Hungary and the Mercedes chief is optimistic that they can fight for the win again.
"It is a circuit that we have found difficult to master," Wolff said, as quoted by BBC Sport. "We head to Asia with the expectation that we have a big challenge ahead of us."
"As we have pushed to become better and stronger in every area, we have put the finger in the wound in order to understand the root causes of both our good performances and the bad ones," Wolff said
"In 2015, Singapore provided us with one of the most painful experiences in recent seasons, so we rolled up the sleeves, learned from it and managed to bounce back with a great win last year.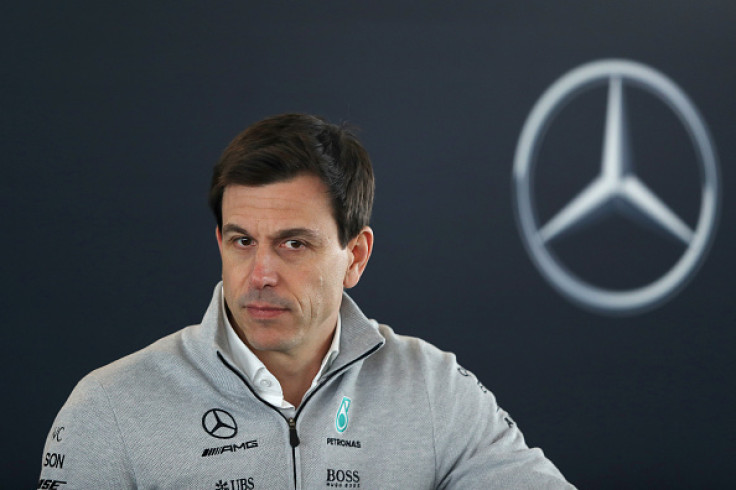 "So far this year, we have seen the pendulum swing according to circuit type. On the surface, Singapore is the kind of circuit that should favour both Ferrari and Red Bull. Both have shown strong performance on low-speed circuits demanding maximum downforce, and we have found life more difficult at those places in 2017," the German explained.
"Sometimes, characteristics like this are simply in the DNA of a car. Nevertheless we learned a lot from our struggles in Monaco, raised our level of performance significantly in Hungary and we have made good progress in understanding what we need to do in order to get the most from the chassis."
If Mercedes do struggle in Singapore it will give Sebastian Vettel a good chance to retake the lead in the Drivers' Championship again. The German, who had led the standings since the start of the year, lost his advantage when Lewis Hamilton won the Italian Grand Prix and the Ferrari driver could only manage third. The Briton now has a three-point advantage going into the final seven races of the season.